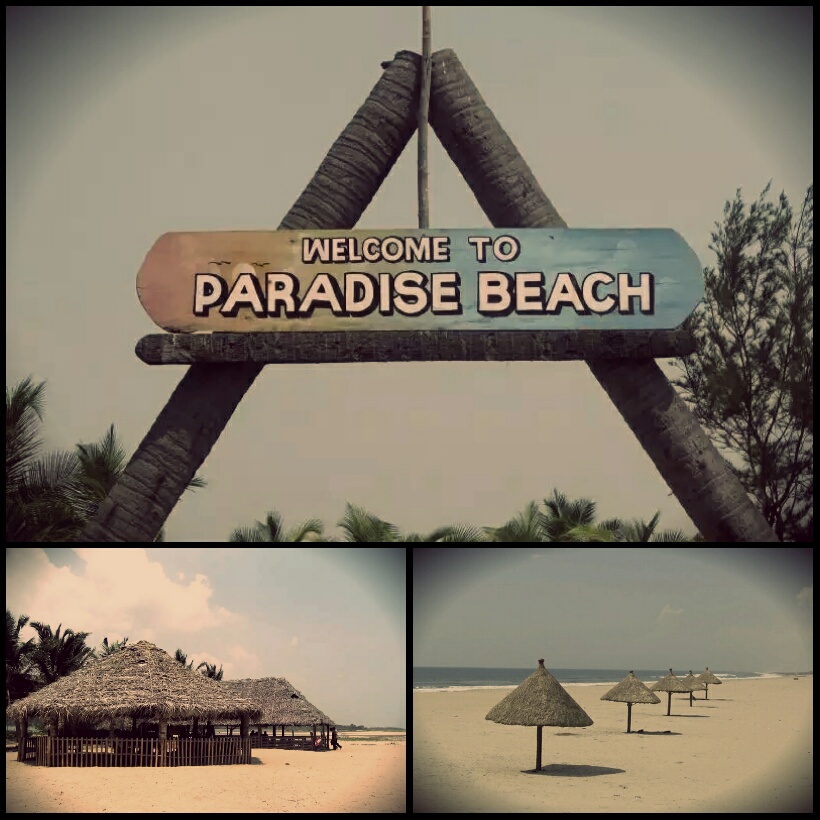 Hey there! here is the secret list of places that I visited during my visit in Pondicherry.  We all have experienced boredom from monotonous routine and crave for some "OWN" time. Well if this is the case with you right now, then you need to take some break and visit someplace where you can find peace and nature's beauty.
Pondicherry (New name is Puducherry)  would be the perfect answer for you. I just passed my couple of days in awesome Pondicherry. I explored number of places there, that include beaches, Discotheque (yes of-course as alcohol is much cheaper in Puducherry) and food courts (After all I am a big time foody).
Here is a short account of my visit to Pondicherry's exotic places.
Paradise Beach:
Paradise beach is located about 8kms from Pondicherry town. I stayed at Hotel Karai Pondicherry, which was around 3-4 Km away from The Paradise. The Paradise beach is much known as the Boat House in local language. I had to pay Rs 150 per person for the boat ride to the beach. It takes about 25 odd minutes to reach the beach through back waters. Below is one picture that I clicked when I was traveling via boats to beach.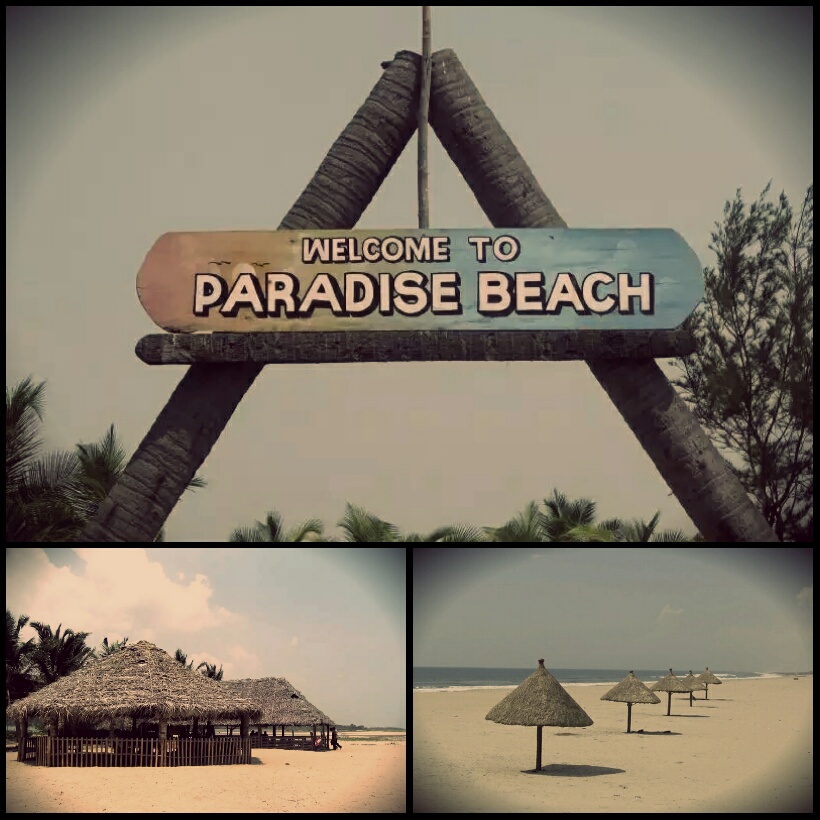 Believe me once you reach the paradise beach, you will feel like you are cut off from the world. It is indeed a reclusive beach. It is not much crowded like other beaches in India. Pondicherry's Paradise beach will make you fall for it. Beach was so clean and hence looked more beautiful. Crowd was good.
Though its a private beach, One can pay little extra to enjoy the private section of beach. Just like any other north Indian, to see "The Sea" first time from naked eyes, was just awesome.
You can also find the "Sun Bath" section there, that looks like the below –

You will find Palm trees all over the beach. However other than a small bar which serves soft drinks and snacks, I couldn't find other options for food. There were even restrooms for changing clothes.

I had a good time here playing with the waves along the shore, relaxing at the shore, collecting some beautiful shells. Spending time here was immense pleasure.
Dedicating your half day to this beautiful place will be rejoicing and refreshing. But don't forget to carry some food with you as you won't find much on the bar at beach.
Rock Beach or Promenade Beach or Goubert Avenue:
For people visiting Pondicherry, the Rock beach is a major tourist attraction. I went there in Early Morning and once in evening.  The roads were filled with vendors selling balloons, toys and handicrafts. A statue of Mahatma Gandhi is located nearby and across the statue there is fair ground where public events are hosted. You can also find some french people roaming around there as that particular residential area is known as "French Colony" of city. Check what I clicked there –
When I went to Rock beach second time in evening I thought to explore some disc as there were many discs near to Rockbeach. The Restro I decided to go was "Asian house". Couple Entry was 1000INR , Singles 700INR.
Asian House:
Asian house is a Discotheque which is located in South Boulevard region of Puducherry.
I reached Asian house near about 7 Pm.  People were on floor, dancing like hell.  Music was good and vibrating. Crowd was also good there, I noticed several couples and singles there, were boozing and dancing. I had some complementary Vodka and then around after one and half hour, I went upstairs to take dinner.
The most disappointing point about the "Asian House", food was not at all good. Limited options were there 🙁 I just ate Pineapples and Watermelons.

This place is on top of my list if I ever visit Pondicherry again to enjoy some dancing and boozing not for dinner.
Several Bollywood Movies had been shooted at Pondicherry as its one of the romantic and beautiful place of India. Famous movie like Talaash of Aamir Khan, Jism of John-Bipasha, Life of a Pi  etc are shooted here.
Other places that I missed this time in Poducherry –
Aurobindo Ashram
Church of the Sacred Heart of Jesus
Sri Varadaraja Perumal Temple
Serenity Beach
Ousteri Lak
The Ganesh Garden
Statue of Dupleix
Pondicherry Botanical Gardens
Manakula Vinayagar Koil
How to Reach
By Airways – Spicejet gives its service to

Puducherry

from Bangalore. But the new terminal made at

Puducherry

airport in Lawspet allows more flights now. All the major cities of India are planned to touch

Puducherry

via airways.
By Railways- There are few trains which connect

Puducherry

to other cities. The rail connection between Chennai and Viluppuram is a good one.  Read the ways to book Tatkal Ticket here.
By Roadways- 

Puducherry

is well connected to roads via national highways. Bangalore and Chennai are just 309 and 150 Kilometers away from

Puducherry

.
You may also enjoy –