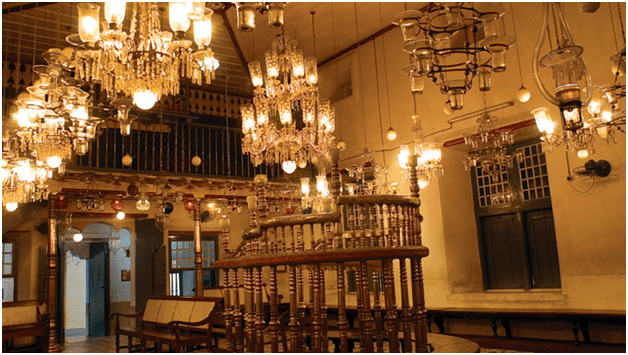 Popularly known as the god's own country – Kerala, it has one of the most beautiful places which can captivate you with its beauty, architecture, and serenity and the place is Kochi. Kochi has it all for you. It has beaches- where you can relax, bird sanctuaries-which have 41 species of birds, marine drive- which is a popular place to hang out with the view of wonderful sunset and the list is endless. We should not forget to mention the most amazing and fun-filled boat race festival. If you are someone who has an interest in different architectural style, Kochi has a lot for you. Not everyone knows that Kochi was once a spice trading hub too.
The flights to Kochi are frequent. The flight ticket booking can be done from various online travel platforms. Before you visit the mesmerizing Kochi, we want to brief you about the must go places in Kochi.
Fort Kochi Beach
Also known as the 'Queen of Arabian sea', this beach attracts a large number of visitors due to its scenic beauty. The soothing atmosphere allows you to chill out and relax, either you are alone or with your loved ones. This beach is a retreat for those who have come to Kochi away from the hustle and bustle of the city. The historic fort which is the main attraction of this beach has European Architectural style. Someone who is keen to see such architectural styles, the beach is worth the visit for them.
Cochin Jewish Synagogue
Constructed in 1567, this Jewish Synagogue is the oldest running synagogue in the whole Commonwealth of Nations. An elegant décor with Chinese handpainted décor tiles which stands out along with the antique rug which was gifted by the last Ethiopian emperor. Filled with the vintage style and antique looking chandeliers, clock tower, the synagogue is must go if you are visiting Kochi.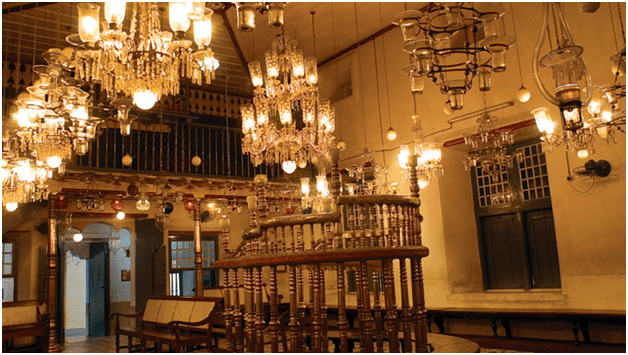 Marine Drive Kerala
At a distance of 3km from Ernakulam Railway station, there is a popular destination Marine drive which is frequently visited by locals. The view of the sunset from the marine drive is heavenly. With 140 meters of a walkway, the marine drive has wooden benches and weatherproof seats with the children's park.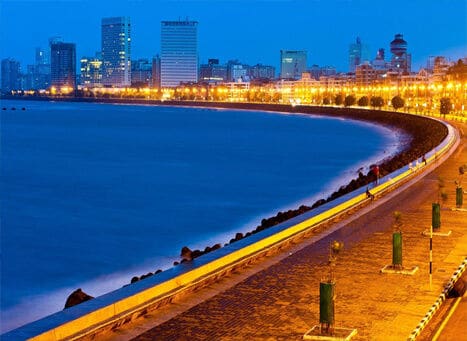 An ultimate place to be enjoyed by all is what you can say about the Marine drive. The gentle and soothing breeze from the Vembanad lake has made Marine drive an important tourist place which you will not want to miss.
source: tourmyindia
Mangalavanam Bird sanctuary
At a distance of 4 km from Ernakulam South Railway Station,  the sanctuary has a rare and exotic variety of birds. Someone who is keen to watch a variety of winged creatures, it is the ultimate destination to visit. It is home to various migratory birds. Birds like common redshank,  white-breasted waterhen, marsh sandpiper, Brahminy kite, Eurasian otter, Indian flying fox, and many others are found here. The weather is also pleasant inside the sanctuary. The temperature is somewhere between 24 degrees to  27 degrees in summers. Do not miss to visit the place if you love watching the rare varieties of birds.
Indira Gandhi Boat Race
An enthusiasm packed event which attracts tourist from many nations. It is a water festival which takes place in the backwaters of Kochi during the month of December. The event gathers a  huge crowd. Almost 16 snake boats participate in the event, each snake boat is manned by 4 helmsmen and 25 singers. It is a stunning festival with stringent rules. The oarsmen get in unison to sing, Vanchipattu- the songs of boatmen.
Not just these 5 places, Kochi is filled with extravagant destinations which is a must visit. You will be able to find the Kochi travel guide online. The other destinations are-
Kumarakom
AluvaShiva Temple
Kodungallur
Dutch Palace
Vypin Island
Bolghatty Place
Hill Palace Museum
Salim Ali Bird Sanctuary
Museum of Kerala History
No wonder, an go and feel relaxed. So what are you waiting for? Go book a flight ticket to Kochi and enjoy your vacation.