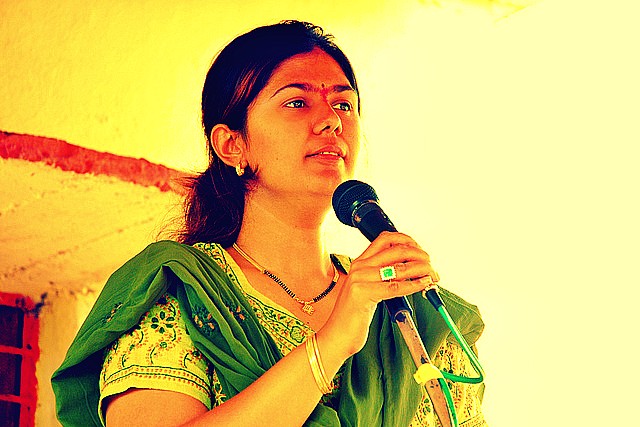 Pankaja Munde Biography
Pankaja Munde is a politician from BJP and the eldest daughter of Late Gopinath Munde. She is currently working as an MLA from Maharashtra and Bhartiya Janata Yuva Morcha state president. She is playing a vital role in 2014 Maharashtra General Assembly Elections and is one of the contenders in the race for becoming the chief Minister.
Apart from an Indian politician, she also runs an NGO. She edited and compiled a photobiography of her father Late Gopinath Munde named Lokneta Gopinath Munde and gifted him on the occasion of completing 61st birthday. This photobiography has been composed in English as well as Marathi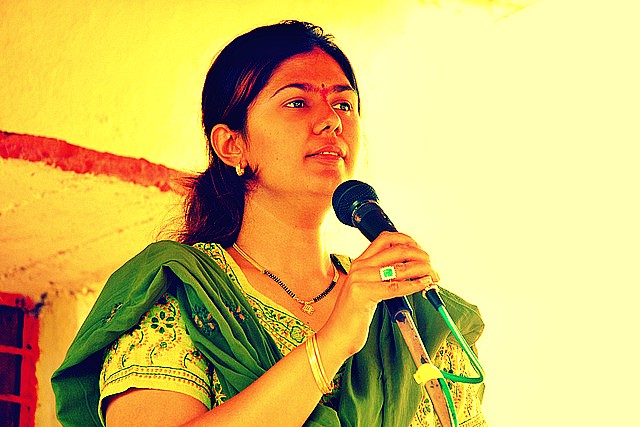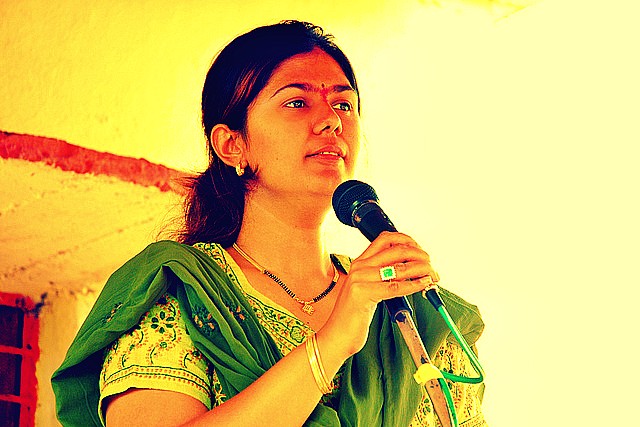 Childhood
Pankaja Munde was born to late Gopinath Munde and Pradnya Munde on July 26,1979. She is the eldest of the three daughters in her siblings Pratima Munde, doctor and Yashashari Munde, lawyer. Apart from that she is the niece of famous politician late Pramod Mahajan. She always took interest in her father's work and from childhood was always there to support her in the best possible manner.
Her sister Pratima Munde too take part in 2014 Maharashtra legislative elections and won her debut election with a huge margin.
Education & Marriage
She received her primary education in Maharashtra only. She did BSc from Mumbai and then went for a MBA degree. She did business management graduation from Seton Hall University, New Jersey, USA.
She is married to Amit Palve who is doctor and an industrialist. Together they have a son named Aryaman Palve.
Political Career
Pankaja Munde Palve is very inspired from his father. She started working as a volunteer first for BJP and then turned into a powerful candidate for the party. She fought Maharastra General assembly elections in 2009 from newly made Parli Constituency. She became the first member to win elections from Parli Constituency. But that win was not easy task for her as NCP also had a strong hold over the area. But she did a tremendous job and tried to do around 15 rallies per day. She even ate with the villagers and heard about their problems with keen interest.
She works in the core committee of BJP and holds an important role in BJP decisions in Maharastra state. Apart from that she is the party president of Bhartiya Janata Yuva Morcha. Her main vision is development of the state and empowerment of the women.
She has been even praised by Narendra Modi for her works towards the party. She always stood by her father's side, whenever his father faced any problem or controversy. When Gopinath Munde was asked to answer about his degree and university of education, she handled the situation very well for him. Not only this, but when Election Commission slapped notice on Mr. Munde for breaking rules, she defends her father. She even used abusive language against those who were questioning Mr. Munde.
During Lok Sabha Elections 2014 and Maharstra Assembly Elections 2014, she played a vital role. She did several campaigns and rallies for BJP. Her non stop efforts towards her party was well concieved by BJP president Amit Shah too. She shared the same stage with Prime Minister Narendra Modi for BJP campaigning. In 2014, she again won elections from Parli and broke down in front of the crowd who were celebrating her victory.
You may like to check –