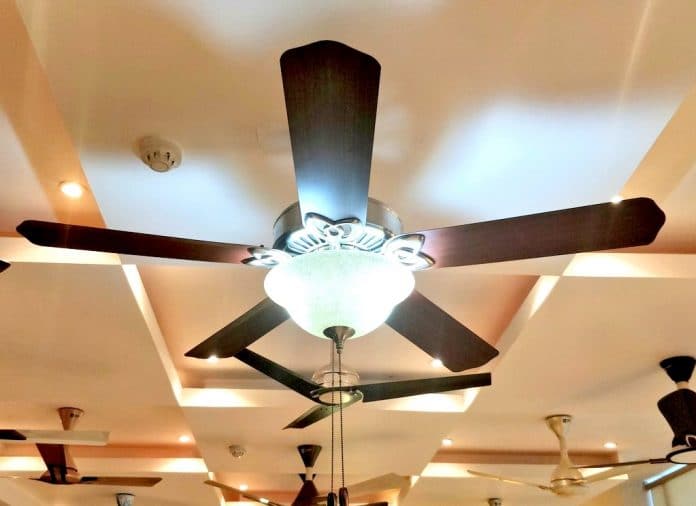 No one can forget those educational field trips organized by the school, to a nearby factory or industry that was more or less like a picnic. Remember that awe in you and your classmates' eyes, when you observed the intricate work gone into a seemingly simple product at the factory.
Well! Visiting the Orient's factory in Faridabad was sort of a Déjà Vu experience for me.
Team Orient invited a team of bloggers for a visit to their Faridabad Factory. Like a child in the candy store, I was instantly obsessed with the beauty and the brain behind their stylish and so powerful fans.
We are today one stop consumer durable solution provider. Stay tuned with us to witness the behind the scene world of Orient Electric.#FansOfOrient #SwitchToSmart pic.twitter.com/VTEaWNYcMy

— Orient Electric (@orient_electric) 4 May 2018
Whether ceiling fans, table fans, wall fans, pedestal fans, exhaust fans and multi-utility fans; you name it and the company has varied varieties of the same to suit your requirement and aesthetics.
We were able to experience the technology, labor and the thought process that goes into the making a fan at the factory. The friendly staff took time to take us through the whole hierarchy and answer our queries.
It was immediately clear to me why the Ministry of Commerce and Industry, Government of India rated them as 'Star Export House', and why have they been Consistently awarded 'Star Performer' for many years by the Engineering Export Promotion Council (EEPC). It is all because of their meticulous organization and their passion for what they do.
To be brutally honest until Orient contacted me and shared their range of technologically sound and designer fans, I happily ignored the value of a fan. Every home has it, often more than one and everyone mostly ignores it. Our fifth wall and the fan on it, often add much more to our interior than we envision. Depending on your choice, a fan can sing the same theme or weave contrast into your rooms.
Not just aesthetics, Orient offers an amalgamation of technology, quality, and reliability as well. The brand has been known for developing path-breaking technologies in fans – PSPO, BLDC & Aero Series. Their latest product range from the Aero Series has derived inspiration from aerofoil design of Aircraft wings and is a range of "very silent, very powerful, and very stylish fans."
For more information regarding Aero Series fans click on the following link – Orient Aerostorm Fan – Unique blend of style and technology.
Last major launches from Orient Electric are –
Aeroquiet
Aerostorm
Aerocool
Wind-Pro TPW Series
What impressed me the most was their commitment to their consumer, Orient has a 24×7 Toll free helpline number- 18001037574 backed up by a centralized call center and a Mobile App for real-time visibility of service concerns. With a strong network of more than 320 service centers, they strive to keep their consumer their first priority.
My father often used to tell me that Success doesn't come easily a lot of hard work, passion, innovation goes into it. Visiting one of the factories of the biggest manufacturer of Fans in India, I now recall his words and comprehend what he meant. Even with all the technology at their beck and call the company still prefers to assemble every fan by hand, pouring their love, care, and passion into every product.
By the end of this session, team Orient has converted all the bloggers into the Fans of Orient. Use the hashtag #FansOfOrient to explore more on social media.
Similar Stories –