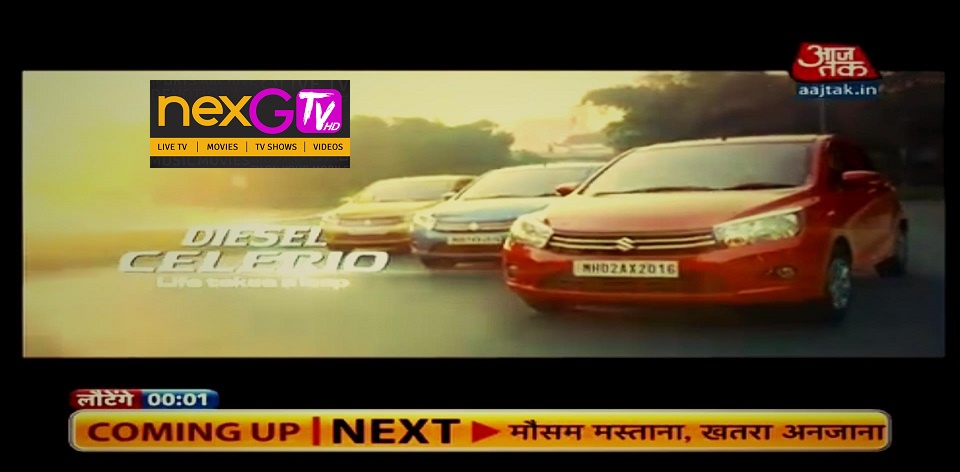 Technology has changed everything. It won't be an exaggeration to say that our regular phones have been replaced by smartphones, bulky desktops by sleek laptops, and CRT displays by LED screens.
We have come a long way, haven't we? Next? Maybe, our smartphone will replace the TV.
In some good news for all TV lovers who hardly get the time to watch it because of hectic schedule, now you can catch up on your favorite shows on your smartphone.
Digivive has launched the nexGTv, an application that works on iOS, android and Windows smartphones. It lets you enjoy live TV streaming and videos on demand (VoD).
This app allows you to stay tuned with your favorite TV channels and videos anytime, anywhere.
This app is the #MustKeptApp for three kinds of people –
1. Those who spend most of their time traveling to and fro work due to heavy traffic in metro cities. I travel from Faridabad to Gurgaon and spend around 2.5 hours minimum on my daily travel. While on the road, either I love to watch TV through nexGTv app or I catch up on some sleep.
2 . Second category would be of people who hardly get to hold the TV remote at home. They always give in to the demands of their wife, husband or kids and miss out on their favourite shows.
3. Next would be the people living alone in Delhi NCR in rented accommodation who would not want to buy TV and D2h because of shifting issues.
To enjoy nexGTv you just need to have an Internet data plan in your smartphone. The nexGTv app can be downloaded for free on platforms like Symbian, Android, Blackberry and iOS.
I use this app for live Aaj Tak news streaming and it works really well with Airtel 3G connection. You should also check out this cool app.
Note – To watch a few particular TV channels and videos, you might have to buy subscription that starts from INR 5 per day.
Read this post too –
Save