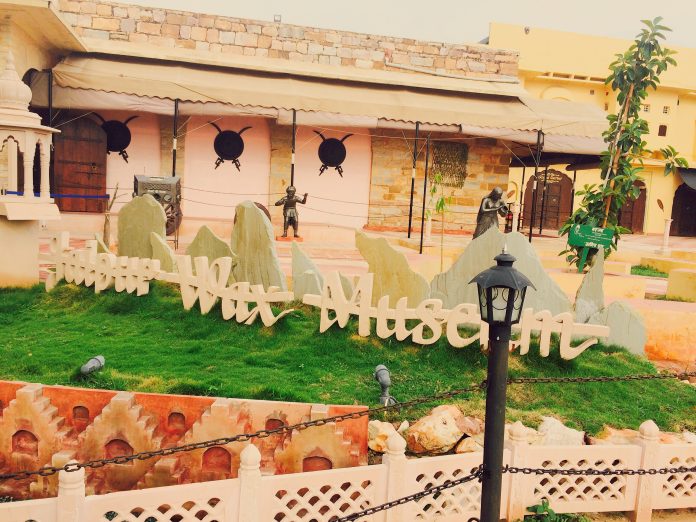 Hello people,
I recently visited Jaipur and got to witness a lot of beautiful places over there. One such beauty in my visit list was….
'THE JAIPUR WAX MUSEUM'
This wax Museum is situated inside the premises of 'NAHARGARH FORT' and showcases some very beautifully crafted wax & silicon statues of Iconic personalities like Albert Einstein, Sachin Tendulkar, Amitabh Bachchan and many more.
I literally fell in love with this place at first sight because the interior was amazingly beautiful & breathtaking.
ON THE TICKET WINDOW…..
You will have to pay (ticket charges) ₹250 if you visit this place on weekdays on the other hand the charge increases to ₹300 if you visit the same place on Saturday-Sunday.
We also hired a personal photographer as they do not allow you to click pictures with your personal camera or mobile. They charged ₹200 for 6 photographs. The best part is that they offer 50% discount to students so if you are a student don't forget to carry your ID CARDS with you.
THE SOUVENIR SHOP…
We also got some gift vouchers (one voucher per head) the voucher offered ₹50 less on things that you buy from the souvenir shop situated outside the wax Museum (only applicable on products worth ₹200 or more) 
SUMMARY….
In short I can sum up my experience as stupendous and would definitely suggest you to people to visit this extremely beautiful place, you will surely love being here!
You may also enjoy checking –