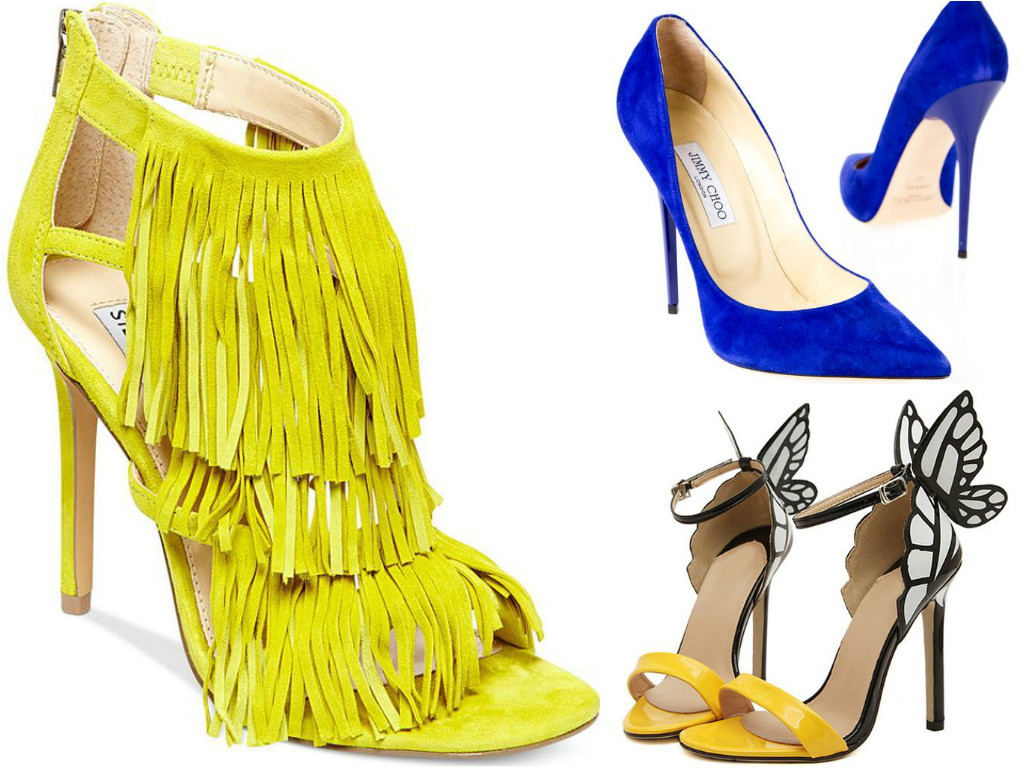 Presently I have been hearing "High heels te nache tan tu badi jache" song back to back. That's what has inspired me to share a beautiful post on the heels.
After seeing Arjun Kapoor in high heels, I was flabbergasted and thought Whoa! Arjun has guts to wear high heels and that too in red!
Hats off man!
However, this post is for the gorgeous girls who love heels and can't concentrate without heels. We all love heels, the way they make you feel tall and confident. Whether you are going to office or attending a party, heels are the perfect companion for every occasion.
Also, be it any outfit, heels have the power to make you look glamorous, sensual and smart. So, beauties take a look and drool over LetUsPublish recommended 10 awesome and must-have heels collection.
Pumps
source: pinterest.com
No girl can have her shoe collection complete without this magical and uber-chic pumps. Pumps bring an elegance that you can wear with your skinny jeans and even with your office trousers. Pick anything from classic black pumps, nude pumps or solid shade pumps, we bet you would look fabulous.
Wedges
source:pinterest.com
Only a girl can understand, that it is not easy to walk in elan in heels, so for those who aren't comfortable with heels, must definitely own a pair of wedges, they accentuate your height and are highly comfortable. Want to make a high-end statement, then these floral print wedges would be perfect head turn. Moreover they complement western as well as ethnic outfits.
Also Check – Forever 21 Most Fashionable Women Tops
Metallic Heels
source: pinterest.com
Give a woman the right shoes and she will conquer the world, and metallic heels will definitely make you conquer the world. The glossy and polished look gives an ethereal and chic look. If you thought these heels were only for parties, then just wear them as street style look and become the centre of attraction.
Ankle-strap Heels
source: pinterest.com
There is a feminine look in ankle strap heels, they make the feet look slender and the best way to flaunt your ankle strap sandals is by wearing ankle-length pants, jeans and even skirts. Ladies looking for a style statement ankle strap-heels, can even look for the designer, 3D butterfly sandals which look classy and unique.
Fringe style heels
source: pinterest.com
The fashion world is currently in rage with the fringe fashion and that's why we recommend every fashion faithful girl to splurge on fringe heels. They bring a dapper and boho look which you can wear for your street style dressing or for a pool party. The hippie look of bright hue fringe heels will bring a bold statement. Wear it with your skinny jeans, dresses and bring a fun factor.
Kitten Heels
source:brit.co
Kitten heels are for those who want to flaunt in heels but have trouble with the 5 inch heels. The low-lying heels will bring a sky-high style statement that you can wear from work hours to after hours. This colour block kitten heels would bring a spring season look and would flatter your stylish outfits.
Stilettos Heels
source: jimmychoo.com
We bet you will drool over this cobalt blue stilletoes that is classy, sensual, haute and dazzling. Stilettos are higher, tapering heels which you can wear at work and even dance with it at club. So working women or party women stilettos will be your all weather friend. It is universal heels that would complement with any outfit be it skirts, jeans and even ethnic wear. If you are wearing for long hours, then we suggest you to wear heel pain relief orthotics.
Animal Print Heels
source: pinterest.com
Looking for a bold look, then animal print heels are an epitome of bold, sassy and hot look. It brings the wild side in you, which you can wear to night clubs, dinner dates or when you are out with your girls. We assure you, when you walk on the streets wearing this sexy heels, you would grab the attention of all. So, girls add a drama in your life and go buy a pair of animal print heels.
Embellished Peep-Toe Heels
source: pinterest.com
Cinderella is the proof that a pair of heels can change your life and embellished peep-toe heels are meant for life-changing situation, which is the wedding. Every girl must own a pair of embellished peep-toe heels for her BFF's bachelorette party and for her wedding. The elegance shines high in the embellished peep-toe heels and it shows the amazing craftsmanship of the artisans. Also, when you wear peep-toe heels, you can show off your pedicure nails too.
Pointed Toe T-strap Heels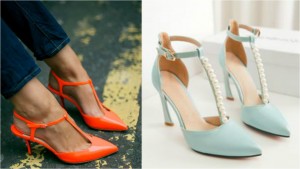 source: pinterest.com
A powerful looking heels that you can wear as casual and formal look. The pointed toe look gives a super power look and the toe T-strap makes it elegant. If you are hunting for elegant looking heels, then the pearl studded T-strap heels look amazing, and for a funky look the neon shade T-strap heels are a flawless beauty. These are must have to add beauty to your stunning high-heel collection.
So gorgeous ladies out there, keep your heels, head and standard high. If you are head over heels in love with our high heel collection, do share in your comments.
Read More Articles-