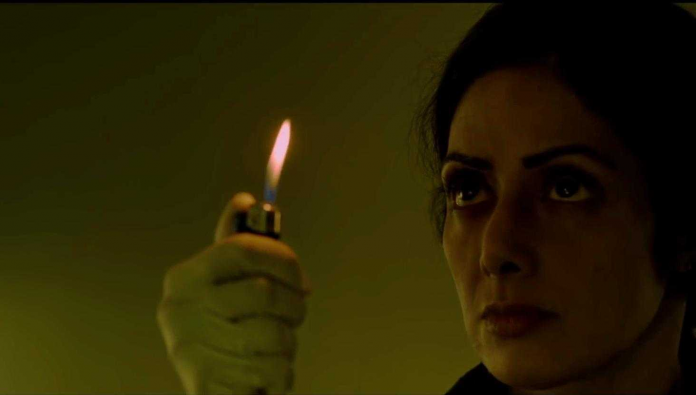 LetUsWatch movies, films or live performances at LetUsPublish for you and let you help in deciding which would be ideal for your busy schedule!
We managed to watch Sridevi's 'MOM' for you and though there were some great performances, few things were amiss.
Here are the things that we tracked down that were great or problematic:
Acting: Sridevi's performance in this film is phenomenal. Not only she comes back to the silver screen after 'English Vinglish' with style, she breaks the barrier that an actress past her so-called prime cannot carry a film on her own shoulders.  Sajal Ali's and Adnan Siddiqui's breakthrough roles makes them one of the most promising Pakistani actors to look out after Fawad Khan. Nawazuddin Siddique performance as a detective based out of a dingy office in Dariyaganj was a masterclass that all actors can learn from
Dialogues: Dialogue could have been worked upon.  It doesn't matter how outstanding the actors are in the film, as long as the dialogue writing is lazy, it just brings down the whole movie. Cheesy dialogues like "Bhagwaan har jagah Nahi hotein isiliye wo maa ko banate hai" makes you really question the callousness with which the dialogues were written. And especially when you are asking Nawazuddin Siddique to say such dialogues.
The use of symbolism: Opening of curtains as a symbol of hope and apples as a symbol of revenge is again a tired and a used concept that has been replicated many times in both Bollywood and Hollywood.
Unintentional Victim shaming: Sridevi's character, in one of the scenes, mentions how her daughter's life has been ruined more than the accused's life. This perpetuates a serious victim shaming attitude which permeates into real life as well. Careful writing, thus, again needed to be the key which the writers failed to do so.
Music: A. R. Rahman's music created a riveting mixture of thriller and suspense. It also had elements of anguish, hopelessness, revenge and rage in various scenes that perfectly blended with scenes depicting those emotions.
A fusion of powerful emotional music along with subtle poignant music was a perfect blend for the film's tone.
Overall, we will give it a rating of 3.5 stars out of 5, simply for the acting performances and the music.
You may also enjoy reading –