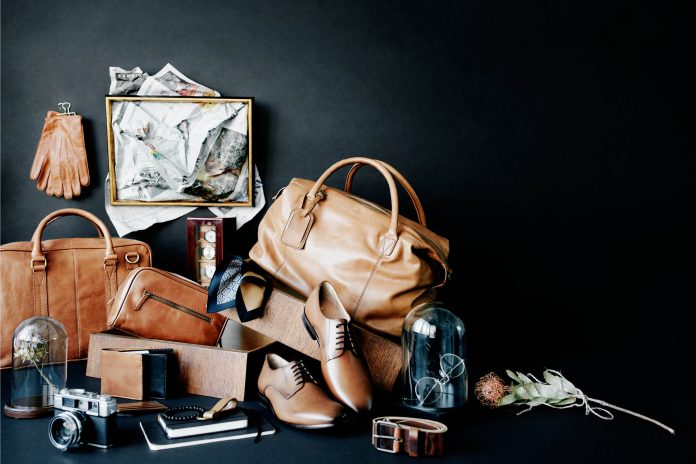 Gifts, they are the hardest thing to decide be it for men or women. Choosing a perfect gift for every occasion seems a daunting task sometimes because we are unaware of their likes and dislikes and often end up picking something that is of no use.
In that matter of choice what makes an excellent gift is a luxe accessory. Yes! The accessory can never be a wrong choice when it comes to a gift.
When it comes to choosing a gift for women, most people pick perfumes, clutches, and other basics forgetting that there are endless options to choose from and choosing a gift for a man is asking to swim across 1 kilometre to new swimmers; this is the most difficult to do because there's hardly something new to pick for men.
So, to turn the stone easily, we are penning down a list of LUXE ACCESSORIES which makes perfect gifting options: Let's peek-a-boo-
Luxe Accessories Gift Options for Men and Women
Chanel Coco Noir Eau De Parfum Spray for Women:
A feminine magnetic fragrance that lets you reveal the diva inside any women. Chanel is one of the luxe accessories that make an impeccable gifting option and she can enjoy an unwinding state of mind by dabbing this exotic perfume that spreads its relieving aura.
Giorgio Armani Attitude Eau de Toilette for men:
Giorgio Armani Attitude is perfect gifting option and a complement to the man who makes a stamp with each move he makes and each word he utters. Its composition and fragrance make this perfume stand out amongst the rest.
Michael Kors saffiano bifold wallet:
Wallets make a first impression and a great one. So, this wallet from Michael Kors does that for you consummately and also makes a suitable gift for any man. This leather bifold wallet has numerous card slots and Michael Kors marking all around. The wallet is made up of saffiano leather.
Michael Kors Nickle Silver Elsie Dome Clutch:
Bagsare women's weakness, no matter how many they own, they want more. This clutch from the house of Michael Kors features pressure lock closure, 1 large compartment, and the chain strap is removable. Make their day by presenting them this classy clutch.
Swiss Eagle Women Pearly White Dial Watch:
A perfect watch is an accessory that goes with all the attires a woman carries. So, a watch from Swiss Eagle makes a classy gifting option for women.
These were the top 5 luxe accessories for women as well as men which makes perfect gifting options. A man too loves to wrap a watch, if yours is in love with watches, choose Armani or G-shock to gift him on his special day.
You might also love to read: