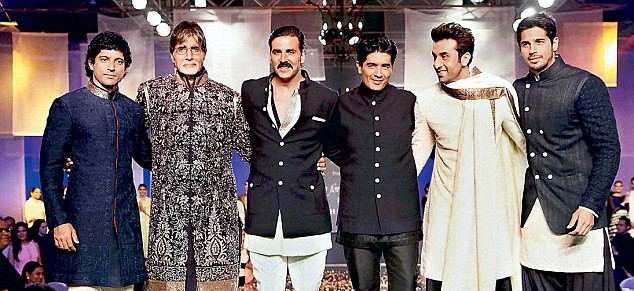 The season of the wedding is here and we are sure you have got a lot of invites from them. Have you decided what you will be wearing for these occasions? We are sure you are not going to repeat your clothes for any one of them!
If you were confused until now about what and how to dress up for the weddings, we have got you perfect Bollywood inspired looks that you can carry without making a hole in your pockets!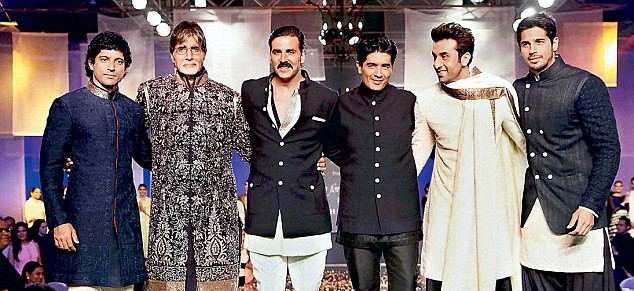 Not just the movies but also that Diwali has just gone by and we witnessed celebrities attending Diwali parties and making a glam appearance for them.
Gone are the days when people used to focus on the women fashion and men fashion went avoidable. Nowadays, the outfit trends for men make more buzz among the fashionistas and in news.
So, Bollywood hunks are giving us some fashion goals for this wedding season! Want to know how?
Shahid Kapoor in Amir Khan's Diwali Party:
Shahid Kapoor looked amazing in a white-on-white ensemble. He brings the all-white trend back and makes the look eye-catching with his styling. He wore a white kurta on tailored pants. You may also like to style it:
Wear a white kurta on white salwar and to add a tint of color you can wear a colored Nehru Jacket instead of the white one.
To get the classic Shahid look, pair your attire with black shoes and a black strapped watch to complete the look.
The jacket with the military buttons gives it a top-notch look to the all-in-all white outfit.
Varun Dhawan's Student Of the Year Look:
The movie Student Of the Year was a youth-oriented film and therefore, gave a lot of fashion goals through the styling of the lead actors. However, the song Radha gave us some wedding outfit ideas. This how you can get the look:
Wear an off-white kurta with some embroidery on the neckline and self-design pattern all over the kurta
Pair the kurta with a dark or same shade salwar
Keep the look minimal but if you like to add you can wear a big dial watch
Siddharth Malhotra at Diwali Function:
Recently, Siddharth was spotted for a Diwali party and he pulled off the red ethnic look amazingly. He was wearing an asymmetric red kurta with a maroon jacket, paired with a white churidar. To get the look:
Wear a red simple kurta, if not asymmetric and pair it with white churidar. Remember you cannot pull off the look without a white churidar pajama.
You can complete the look with a maroon jacket
Ranbir Kapoor in Yeh Jawaani Hai Deewani:
Do you remember the "Kabira" song where Ranbir Kapoor wore a black bandhgala and nailed the emotional scene with his amazing acting? Well, you can easily get that look following below:
Wear a black embellished kurta on a white salwar
Add a red side pocket to the look and you are good to go
So, these were the four looks that you can get inspired from and be the star of the evening.
You would also like to read: