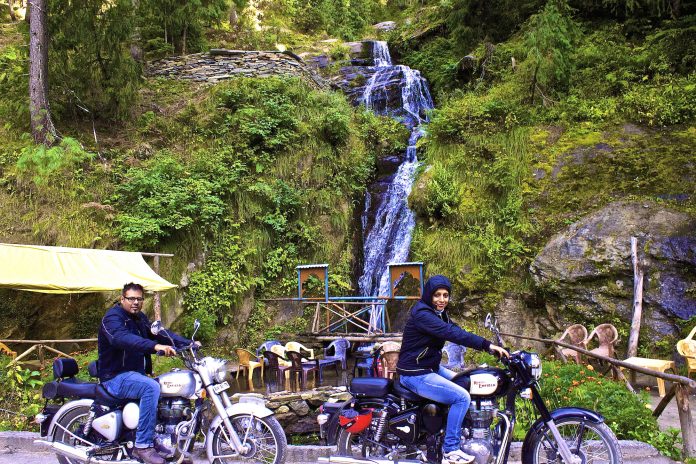 Traveling on bike is not always very preferred but this couple from Jaipur not only love to do bike rides but they even visit to most amazing places on their bike.
They are not only the travelers but riders too, what a advernturous combination it is; is not it?
Let us interview Yogesh Mankani today on blog, the man behind this idea.

1. Please share more about you, your blogs and life with our readers. They are very keen to know you.

I am Yogesh Mankani, blogger, digital marketer, and social influencer. Not miss out- the biker. I along with my wife started our journey of life together in 2012. Rajni, my wife hails from Queen of Hills – Shimla. She is the content writer and editor.
We both share many things in common like biking, traveling, blogging, photography, etc. We are bloggers by profession. The blogs that we run are The Tech Beard, Couple On Bike, and Ever Cool Homes, etc. Besides, blogging for ourselves, we handle various projects for our international clients.
2. So we know you moved into blogging from a well paid job, what is the story behind this?
I was working in Delhi in an ad agency and my wife was working in Shimla in an online media company. We were drawing a handsome salary. But then there was something that was incomplete. We wanted more out of life. I wanted to start my own business and run a company. My wife, on the other hand, wanted to be a freelancer and didn't want the 9 – 6 job.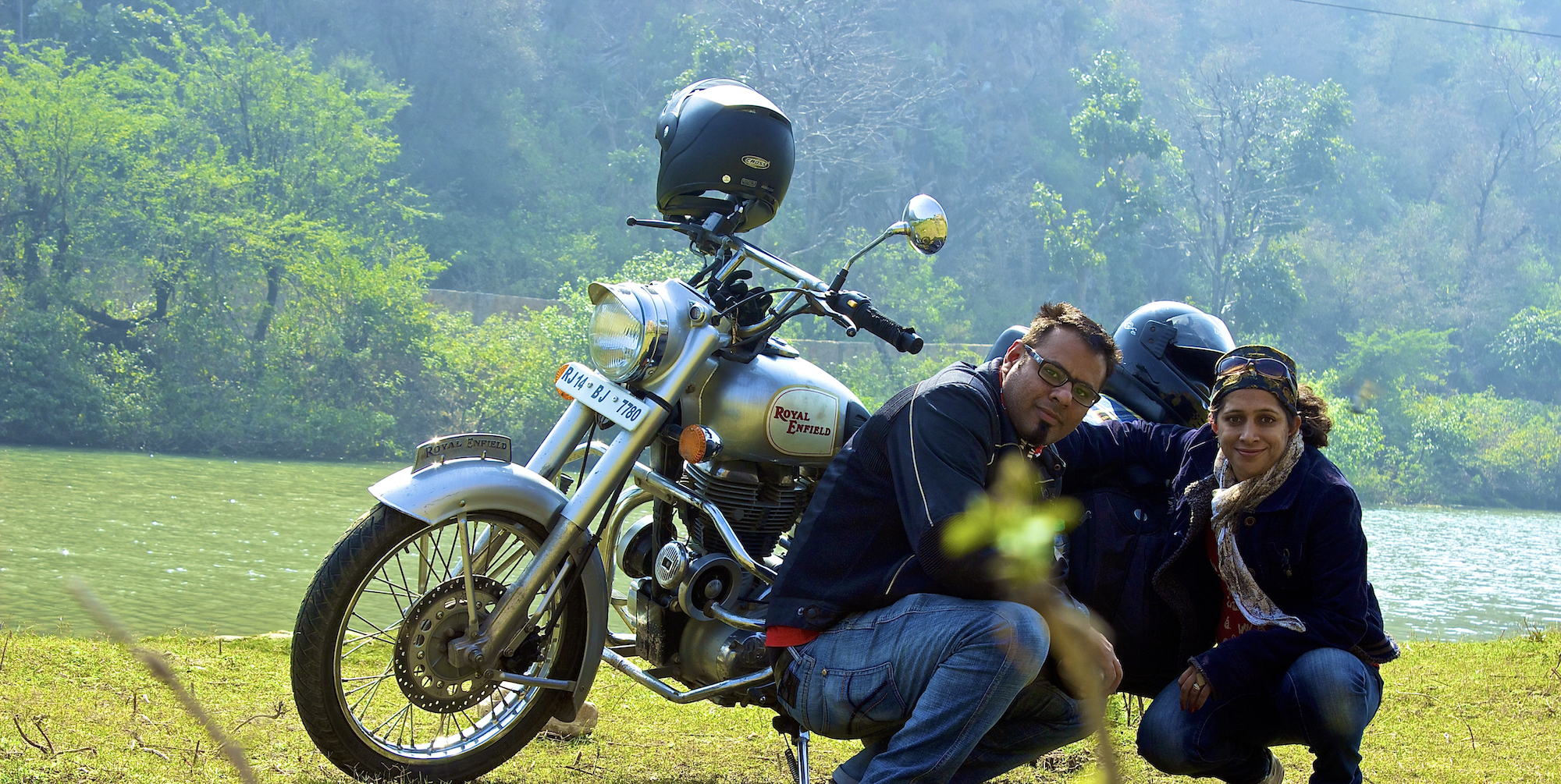 I started my business a year before I met my wife and later she followed (she had quit the job to work with me as a business partner). As a freelancer, we worked with great passion and gave our best shot to be successful in what we chose.
3. Your travel domain 'CoupleOnBike' is very interesting, Seems like you and your wifey both are travelers. Is It ?
Our travel domain 'CoupleOnBike' is a personal travel blog where I and my life partner share our travel stories, experiences and much more. As already mentioned, we both share the common passion for writing, biking, traveling, and photography. CoupleOnBike is the blend of it all!
4. What are the places you have explored till now? And please share your bucket list with us ?
Sariska, Kumbalgarh, Amritsar, Shimla, Mussoorie, Manali, Leh Ladhak, Rishikesh, Lahaul Spiti, Chanshal Pass, Chandratal Lake, Jaisalmer, Jodhpur, Udaipur, Mount Abu, Renuka Lake, etc. are some of the places that we have explored till date.
Our Bucket List
We want ti to explore North-East.
Bhutan is on the charts.
We also plan to hit some unexplored places in Madhya Pradesh.
We wish to travel around the world on separate bikes.
5. What is your main income source?  Will you recommend full time blogging to newbies from earning prospective?
We have worked really hard to be at the place we are today. By the grace of God, blogging itself pays off well. Besides, we are handling various projects. To cut the long story short, freelancing is what we do to earn our living.
If you have the passion for writing, you have a flair and you are true towards your work i.e you are willing to put in your best, blogging is any day one of the most wonderful profession, you could go for. All you need to learn is research on who is your target audience, what would you serve and how would you earn from blogging.
6. What things you keep in mind before posting any blog and how you market your blog?
The flair of English is a must for blogging. First, we do the research work on the topic. We try to gather all the information related to the topic and then prepare a blog post. Writing in simple lucid language is what our main focus is on.
Next, comes posting and sharing the blog post on social networking websites and various other platforms.
7. What other things keeps you busy apart from blogging and social media ?
Well, I guess you know by now what we do in our free time. Yes, we travel! When we are not traveling, we are reading and playing with our DSLR to understand more about it to ensure our next shots are visual treats for the readers. Yes, if there is new bike in the town; we are there for the test ride
You may also read –