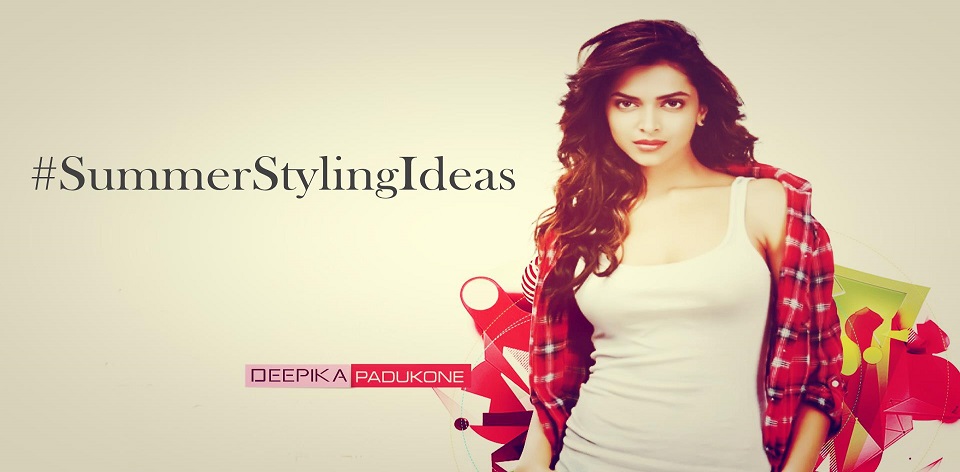 Hey you pretty ladies,
Today we are with the answer of frequently asked summer question "How to Look Trendy & Stylish In Summers"?
This exclusive summer post is just for you to make YOU more stylish and fabulous. In the blog I am going to mention the best summer outfit ideas, some styling tips. Below you will not only find the tips, but the best places from where you can get your summer wardrobe collection.
Summer Outfit Ideas –
Thank god for ladies, we have hundred of options to wear and to look more stylo. If you are the one who avoid to wear shorts & hate to make experiments with her look but want to look trendier in 2015; then here we have some really good outfit ideas to make your look coolest. You just need to be lil creative and confident. 
Note – I am more focusing on covered cloths so that I can save you from direct sunlight.  Some of them are –
Jump Suits – Jump suits are latest trend and if you are the trend follower then you must get one for you to be the eye candy. Jump Suits not only look trendy but also they are really comfortable wear for season like summer. Below are some bollywood actresses who are following the trend –
Palazzo Pants with Crop Tops – Why to wear denims and t-shirts everytime? When palazzo pants and crop tops can make you feel more confident and comfortable. You don't trust me naa but Deepika does 😛
Long Skirts – Long Skirts are not the latest trend but yes if one pair up with her long skirt with the right top and accessories then a simple long skirt can make you a show stealer.
Maxi Dress – Confused what to wear for shopping or for an outing? Then why don't you try Maxi dress this time. Maxi dresses always look perfect, you just need to select the right piece for you. Floral prints in
Floral prints in maxi dress will add more seasoning feeling in your outfits. You can pick your maxi dress from Jabong, It has some really good collection.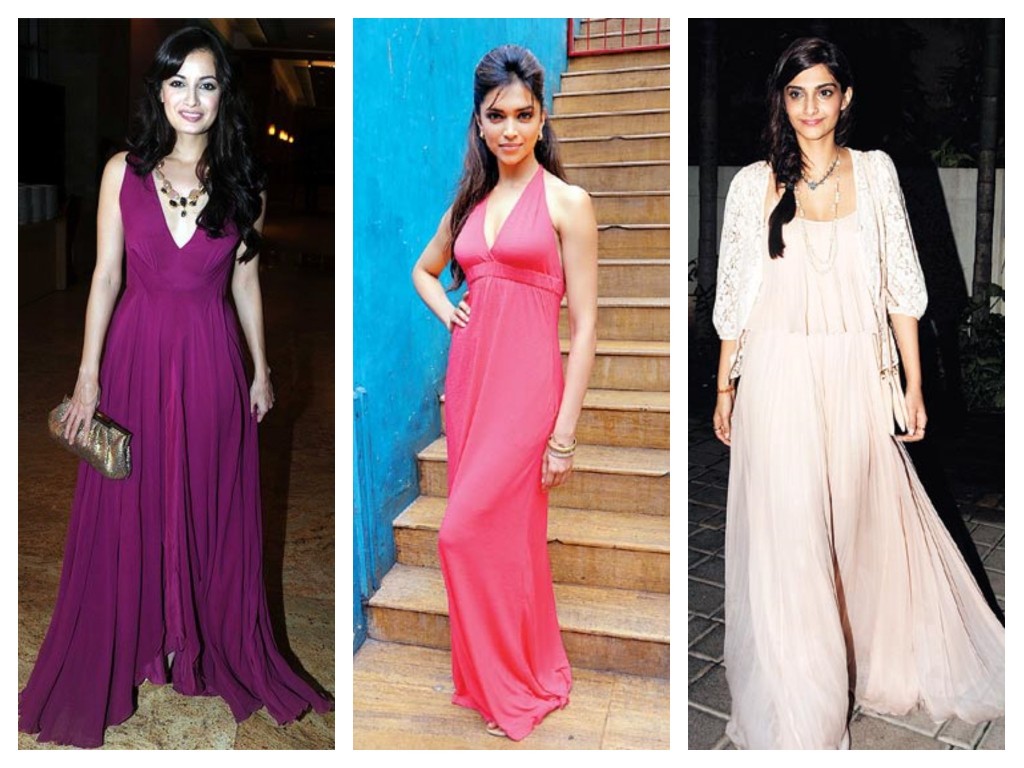 Use Scarves, Shrugs and Jackets – Make your boring casual look trendy with right use of scarves, shrugs and jackets. Right use of any of the above recommendation can completely change your look in less than 60 seconds.
It's time to buy Ripped & Shredded Jeans – You should be aware with the trend of ripped and shredded jeans. These skinny denims look perfect for any occasion. I even wear my ripped jean at workplace :).  Also you can try side zipper jeans, I have 2 side zippers from Westside and these jeans look just perfect.
Colorful Jeggings & Stockings – Jeggings are the new competitors of Jeans. Now you have number of amazing prints in jeggings and stockings for a complete new look. Pair up your printed jeggings with long plain colorful top and get a superstar look. You can also pick your midi dress with skinny or black color stockings before leaving to party.
Some Styling Tips & Where to buy References –
Play with the rainbow this season and add more colors to your wardrobe to look trendier. Wear contrast colors, neon colors and spread color love.
Always pick branded innerwears. Your body will look more shaped and confident with the right size and shape of lingerie. You can buy your lingerie online from Zivame. From Zivame you can pick brands like Jocky, Peri Peri and lovable. Some other brands for lingerie are Sona, BodyCare, Pretty Secrets and Daisy Dee.
Pair up your dress with accessories to make it look more elegant and perfect. Sometimes a right accessory can make your look flawless. This season not only you have to shop your dresses but also the accessories. Get a collection of Vintage rings, Neckpieces, Earning and more.
Be updated with the latest trends by reading fashion magazines, blogs and newspapers.
Keep visiting Jabong to check latest fashion trends. Jabong Team is working hard to make it a India's no 1 fashionable online store.
You can also shop from Pretty Secrets, I am loving their collection.
You may also enjoy –
Save
Save