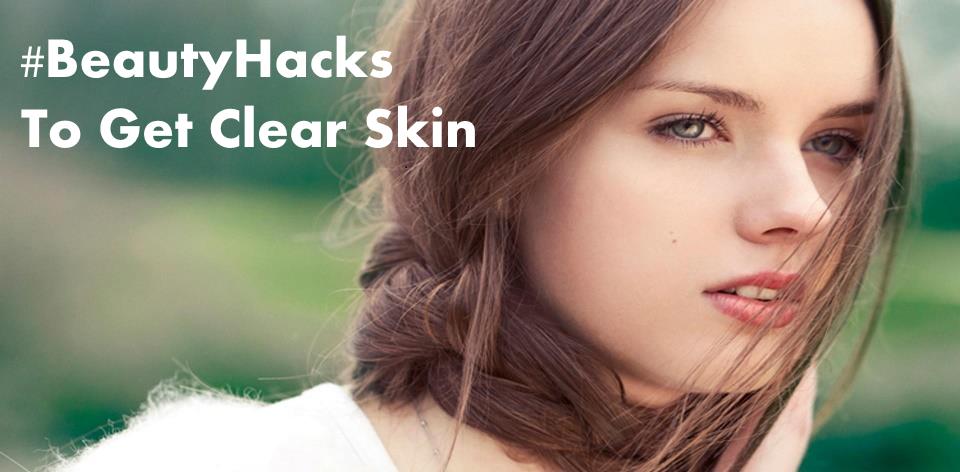 Hey beauties, So today we are with a very important piece for you all that will help you in getting rid from pimples. The home remedies for pimples we are going to share are not very new but yes you forgot them to consider every time. In short it will be a wake-up call for ladies so that you can win over the pimples.
Pimples are the most commonly found problem among ladies that affect their confidence. Pimples generally occur on the neck, face, back and shoulders. It is an inflammation of the skin in which the oil glands become infected with bacteria, swell up and fill it with pus. In market we have number of lotions, creams, gels and medicines to treat the pimples but all those options are not Always Safe.
So here we go with the best home remedies for pimples to keep your skin flawless every time.
Tomatoes
Tomato is an anti-bacterial ingredient that helps in removing blackheads, shrinking skin pores, smoothing the skin.
How to use Tomato to get pimple free skin 
Apply the mask of fresh tomato juice on your face and then leave it on for at least one hour before you wash it off. Tomatoes help to eliminate excess oil from the face and keep the skin healthy & fresh. Tomatoes also help in removing skin tan.
HONEY
Honey is that anti-bacterial or antiseptic treatment which removes pimples quickly.
How to use Honey to get pimple free skin 
Apply on your face in the form of mask. It helps to get rid of pimples and to get clear and glowing skin.
ALOE-VERA GEL
Aloe gel is the best beauty hack for all beauty and health conscious people and the good thing is that it suits to all types of skin. Aloe controls the oil on the skin. It activates the growth of new cells that helps to cure pimple marks.
How to use AloeVera gel for pimple free skin 
Take the aloe gel and mix it with the turmeric to get good result. Apply the gel on your face and wash it off.
ICE
Ice can be used to quickly reduce the redness, swelling, and inflammation of pimples. Ice helps in improving blood circulation to the affected area and in lightening the skin pores and removing dirt and oil accumulated on the skin.
How to use Ice cubes to get flawless fresh skin
Gently massage or rub ice cubes on your face.  You can use ice cubes of crushed ice, whichever is convenient.
LEMON
Lemon is antibiotic ingredient which is very helpful to remove pimples as quickly as possible. Lemon is used to cure pimples & acne issues. Squeezed lemon juice is rich in Vitamin C and helps pimples dry up quicker.
How to use Lemon to get flawless skin
Apply freshly squeezed lemon juice on your face before you go to your bed but be sure to use fresh lemon juice and not be bottled juice which has preservatives.
TOOTHPASTE
The toothpaste that you use every morning to clean your teeths also can be used to treat pimples quickly. Your toothpaste is your home remedy for pimples. It is most effective pimple curing treatment after the ice remedy. You must use while toothpaste, avoid using gel toothpaste.
STEAM
Streaming on regular basis improves the blood circulation of facial tissues and helps your skin look wonderful and flawless every time. The steam helps to open your pores and allow your skin to breath. This helps to get rid from excess oils, dirts and bacteria trapped in the pores that can cause infection or inflammation.
How to use steam for a clearer skin
Fill a large container with hot water and allow the steam to come in contact with your face for a few minutes.
Rinse your face with lukewarm water and after drying; apply an oil-free moisturizer.
You can add some herbs like neem, mint, tulsi or lime leaves or a few drops of your favorite aromatic herbal oil.
WATER
Drinking lots of water in a day not only makes your skin clearer but makes your overall health at its best.
By drinking 10-12 glasses of water per day, you can flush most of the impurities out of your body. As you can see, water can be beneficial in multiple ways when it comes to getting rid of blemishes.
All above natural remedies are quick fixers when it comes to fight with acne and pimples. If you don't trust me just try them out and share your experiences with us. Below we have the comment section for that.
You may also enjoy –
Save