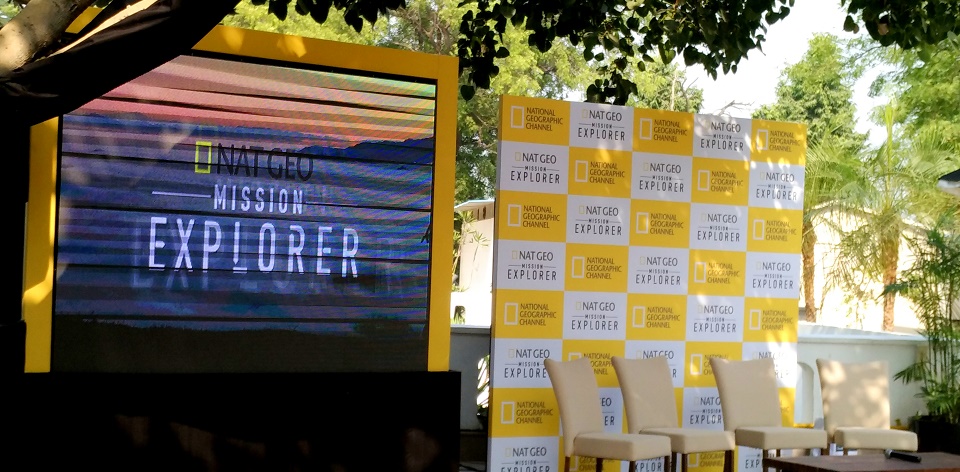 Hey you explorers get ready; Nat Geo is looking out for you. Today we are with the buzz on latest program of National Geographic Channel.
On 21st of Nov, NGC announced 'Mission Explorer', a hunt for people who have made impact by taking a leap 'Beyond Boundaries'. Mission Explorer will be the nationwide search for individuals who look at the world through an explorer's eye. The property is designed to identify and felicitate individuals who by following their passion have achieved the extraordinary.
If you think there is an extraordinary explorer inside you then don't miss to participate in 'Mission Explorer'. Interested explorers can register their self under categories Music & Art, Innovation & Technology and Nature & Travel before 25Dec, 2015.
Participation and shortlisting procedure –
Log on to www.MissionExplorer.in
Choose the relevant category for your story – Music & Art, Innovation and Technology and Nature and Travel
Upload the video/images of your achievement/story with a short description and tell us why you are a true explorer
NGC will filter the best 10 entries across all three categories
Must Visit – ClearTrip App Review – Must Have App For Travelers
The Jury will choose the top 3 winners
Winning stories will get the chance to be aired on channel in the form of a small clip.
Winners will also get an all-expenses paid Nat Geo trip to Machu Picchu, coming year.
The best stories will be picked up by judges, who their self are the perfect example of true explorers, Judges are –
Ishita Malaviya first Indian female surfer
Tushar Agarwal and Sanjay Madan who drove across 50 countries(90,000 km) in one car
Arjun Venkataraman an engineer who has been working to connect isolated communities with cheap technology
Gaurav Raina and Tapan Raj of MIDival Punditz fame
Got a passion? Then don't miss a single second and register yourself for Mission Explorer, Do share this read with the people who you think are truly great explorers. #HappyExploring
Also Read –