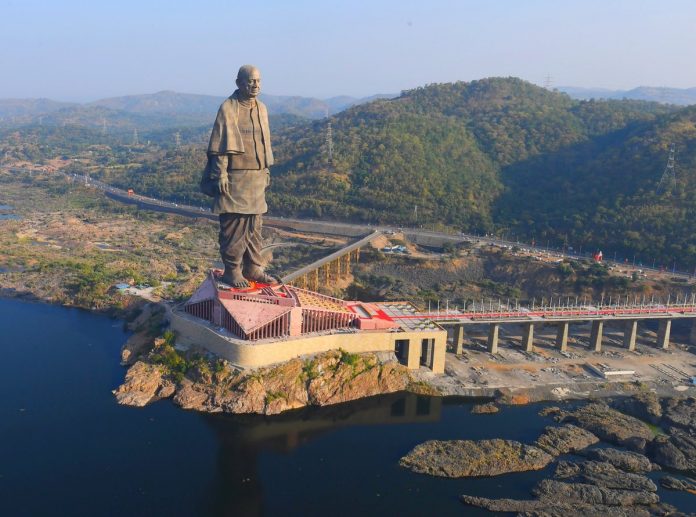 Today, is Sardar Vallabhbhai Patel's birthday and as a tribute to him, PM Narendra Modi has finally unveiled the Statue of Unity which is known to be the tallest statue in the world, as a tribute to him on this auspicious day.
For the inaugural events, you could see Air force planes showering flowers on this statue in Gujarat. This whole view was mesmerising and was a grand success.
Facts about the statue of Unity:
The Sardar Patel Statue is twice the size of The Statue of Liberty.
The cost of building this has been almost Rs 2989 crores.
There were more than 1000 police personnel's who were present at the inaugural.
This amazing statue can withstand earthquakes as well as high wind velocities.
To make this statue, there was Iron collected from all over the country. This was to depict that the statue is to be made for the Iron Man of India.
The time period that it took to make this statue was 33 months, and has taken more than 3400 laborers to do so.
It even has a viewing gallery which could accommodate more than 200 visitors, and once it's open to the public, there would be around 15,000 visitors daily.
It is a massive structure and an amazing one indeed. This project started 5 years ago when Modi was the Chief Minister of Gujarat, and has finally been created into this beautiful structure which has been inaugurated today.
It is an ode to Sardar Vallabhbhai Patel for his tremendous contributions to the Indian society. He is seen wearing a traditional dhoti and shawl in this statue and looking magnificent as ever.
Also Read –