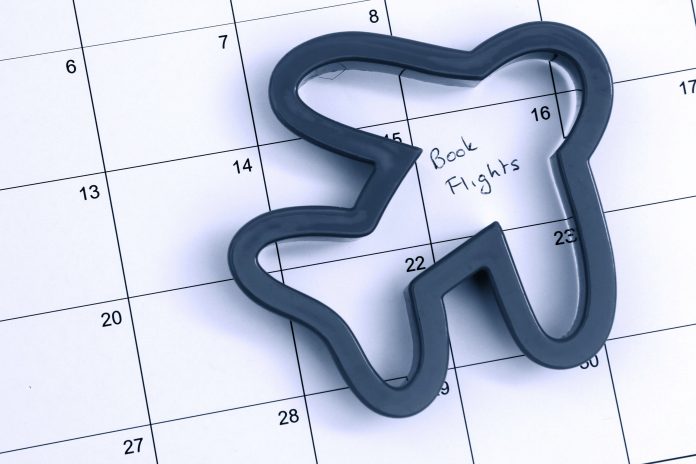 It is not an unknown fact that every traveler wants to get the best flight deal, especially with a plethora of search engines you are sure to be lost in an ocean. Booking a flight ticket can be a tedious job, especially when you are looking for the budget friendly option.
But with an intensive research and tricks, we have come up with super easy flight booking hacks that would save you plenty of your money and also help you with currency converter when you travel to the much awaited destination. So scroll down and find out the easy flight booking hacks:
Book your tickets 45-50 days in advance:
If you want a cheap flight fare, then it is best to book your tickets in advance. Experts suggest booking a year in advance, but however, if you book 45-50 days in advance you are sure to find inexpensive flight tickets.
Image – Time
Clear your browser, cookies:
Airlines follow dynamic pricing (prices change according to the demand) and with the help of your browser cookies, they discover where you would fly and thus increase the flight rates. So the best you can prior booking your flight tickets, clear your browser cache, cookies and then check the change in the prices.
Book in an incognito window:
The next easy hack is to book the flight ticket in an incognito window, this way the airline wouldn't track your browsing history and you would get cheap flight tickets easily.
Fly on Tuesday, Wednesday or Saturday:
You might find this odd, but when you book your flight tickets on the above mentioned days you would save good money and get great deals. Booking on the weekdays, especially during the mid of the week would give you plenty of deals and save you money.
Check for all name flights when traveling internationally:
Whenever you are looking for international flights, widen your flight booking options and don't just stick with the brand name. You might come up with cheap fares for flights which aren't that popular.
Always look for an alternative route to your destination:
Avoid round trips, instead, check out the various possible ways to reach your destination city or country. Suppose you need to travel to Bali instead of round trip, find out different ways of reaching Bali i.e if you could get a cheaper flight to the nearby city and then take another flight from there to Bali you might save a good amount. This can be a tedious job, but you will save loads of your money.
Have multiple credit cards to book flights using airline miles:
If you can manage plenty of credit cards then you would get various rewards points, airline miles and this way you would save your hard earned money!
Sign up for the airline's newsletter:
Are you a frequent traveler then it is best to subscribe to the airline's newsletters. By this way, you will be aware of the various deals and discounts from the airlines.
We hope these easy hacks help you book cheap airline tickets to your favorite destination. Go book the tickets and enjoy your trip! Soon we will be doing a blog on how to get INR to Euro without any worries.
You may also like –