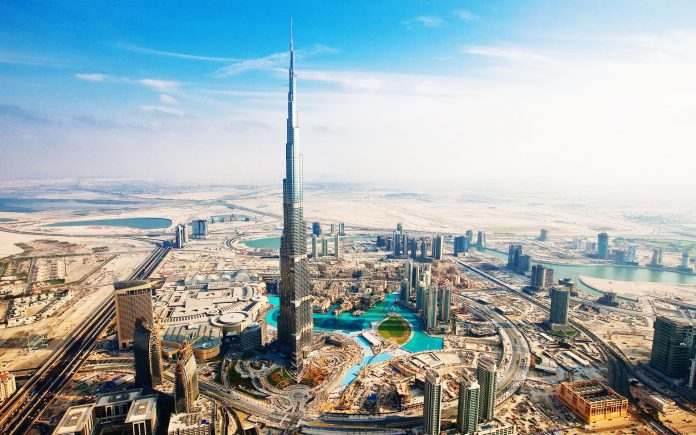 A synonym of luxury, class and extravagance. A city where you live your dreams of lavishness with unimaginable beauty.
Welcome to Dubai!
It was last year in December when I went to celebrate the New Year's Eve. My first reaction was of awe. I found a perfect blend of beauty and elegance with every gaze. Whether you want to spend a vacation with family or just have fun with friends, it is a perfect destination for everyone.
Well, the luxury treatment started from our journey itself. The flight to Dubai was as luxurious as the stay. We traveled by FlyDubai, a well-known name when it comes to low cost airlines. My father suggested it to me as it was economical and also named as the best low-cost airline, and no doubt it was.
To know more about Dubai flight ticket offers, you can visit ticket booking portals. I am sure you will get amazing discounts for end of year because Dubai is one of the most popular destinations to celebrate New Year.
Just traveling in the city is a treat to all senses. From skyscrapers and beaches to high octane night life, it's just too perfect. I am a museum lover and I got a chance to visit the Dubai museum which is again an epitome of creativity.
All in all, if you are planning to escape your daily stressful life, then live a life of your dreams and forget the world.
And I bet, you will never forget this mesmerizing experience and stop bragging about it!And if you are planning your Dubai Vacation for the coming months, then you can avail amazing discounts on Fly dubai online booking.
So before you book your tickets, let me share my most favorite Dubai Sights for travelers. These are the best Dubai destinations to visit on a 3 days' vacation.
Burj Khalifa

Also known as 'A Living Wonder' – Burj Khalifa is not only the world's tallest building but also the most loved hangout destination for travelers.
You will be amazed to know that Burj Khalifa is three times as tall as the Eiffel Tower and nearly twice as tall as the Empire State Building.
If you are an art and history lover like me, then the Dubai Museum is also a must visit destination. The museum building is itself the oldest building in Dubai.
The museum was opened in 1971, features galleries that recreate historic Arab houses, mosques, Souks, date farms and desert and marine life. It also includes an exhibit on pearl diving, with sets of pearl merchants' weights, scales and sieves.
Dubai Aquarium and Underwater Zoo
Dubai Aquarium & Underwater Zoo is one of the most appealing attractions in Dubai. Located at The Dubai Mall, the largest mall in the world, this aquarium offers you an unforgettable journey into ocean life.
Dubai Aquarium is one of the biggest indoor aquariums in the world and it illuminates the marvels of the ocean floor, showcasing one of the most diverse collections of aquatic life.
For some travelers, shopping is always on top of their list. And when you are in Dubai, then there is no better place than The Dubai Mall to shop the latest trends and to have a fun time.
Your Dubai Mall visit also gives you a chance to explore the Dubai Aquarium & Underwater Zoo, so never miss this.
Jumeirah MosqueThis stunning Jumeirah Mosque is the only mosque in Dubai that welcomes non-Muslim guests six days a week. Note that women are asked to wear a scarf when visiting. So even if you are not a Muslim, you can plan a small visit to this beautiful mosque.
Make the most of your Jumeirah Mosque visit by joining a tour hosted by the Sheikh Mohammed Centre for cultural understanding and learn about the Emirati culture and religion in a peaceful & open atmosphere.
So book your tickets now and have fun.
You may also read more travel blogs –