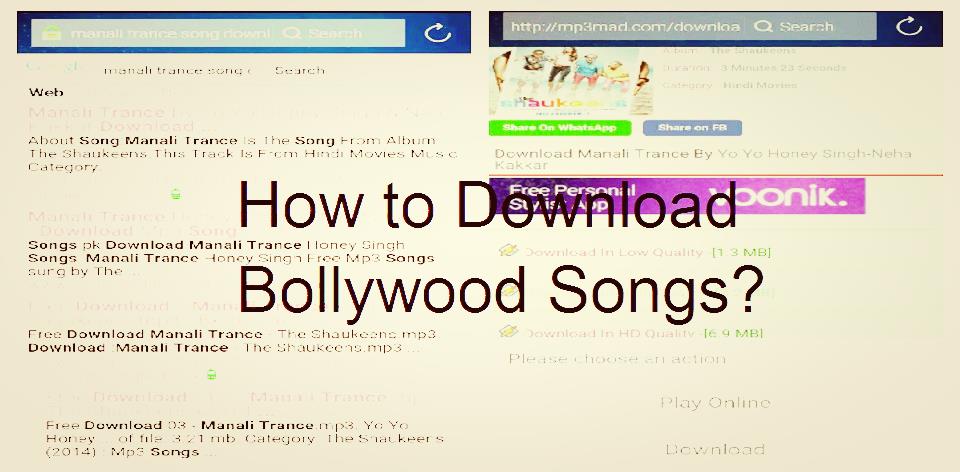 After the success of Bollywood songs lists 'Top 100 Romantic Songs of Bollywood'  now I am here with the way to download those songs.
I am using Android UCBrowser to download every latest bollywood songs. 

Step1 –  Search the song name with 'song download' in UC Browser.
Step 2 – It will show you search results from where you can download the songs in just few clicks.
Step 3 – Click on the "Download in High Quality'. This text may vary site to site and page to page. I request my readers to click on any link wisely.
Step 4 – If the link will be fine it will open a popup for MP3 download and to click on 'Download' will be the last step for you 🙂
Hope this post gonna help a lot newbies who don't know how to download bollywood songs!!

You may enjoy these music playlists too:
Save