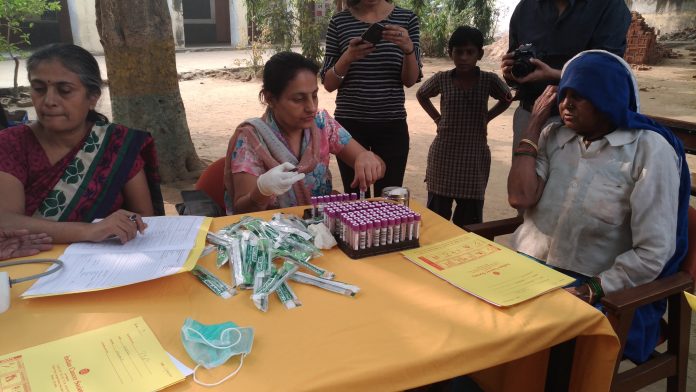 A Hero is someone who displays his noble character and thinks for the benefit of the society and world. And yesterday I met a hero Subhash Yadav, who selflessly worked for the welfare of the society and showed that humanity does exist.
A few days back I had attended a cancer campaign that was organized by UCB India as a CSR initiative. United Colors of Benetton is a renowned fashion clothing company that took an amazing initiative to protect the lives of human by setting a cancer check up camp.
The company has a special Corporate Social Responsibility section where they drive together to make a difference to the lives of the patient and their families. UCB had organized a cancer check up camp in the village of Gurgaon district.
The campaign was set to make people aware of cancer as well as detect early stage of cancer. It was a 2 hour campaign at the Govt high school Nakhrola, Manesar a village in Haryana. There were experienced doctors and nurses who educated the villagers about cancer and even did a regular health checkup to identify early cancer detection.
The initiative from UCB became a huge success due to the Subhash Yadav, who went a step ahead to enlighten the villagers about cancer and requesting them to attend the cancer checkup campaign by UCB. It was only due to his dedicated contribution that made all the villagers visit the health checkup. I was surprised by the number of the villagers who turned up at the campaign.
Thanks to UCB and Subhash Yadav, who were thoughtful about society and were enthusiastic to reach a small village like Manesar.
Posts that might interest you- 
Save