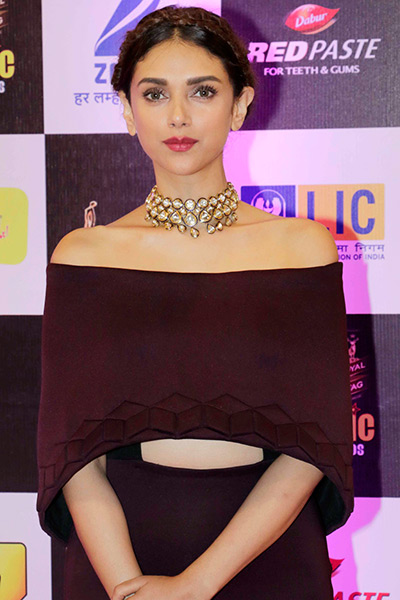 If you are 90s kid then you would have definitely worn the stylish chokers that have made a massive comeback. As a 90s kid, I remember wearing fancy chokers just for the different colors, beads and something that would match my dress. I don't even remember when choker left my side and I became fascinated with long chains, boho accessories. But now when I see every Bollywood actress donning the choker, I feel like getting them back.
Yes choker is a popular trend that has hit the Bollywood world massively. I like that now there are tons of varieties like Alia Bhatt was seen wearing personalized choker written 'Dreamer' and then Deepika Padukone wore an ornate choker at the ICW 2016 which perfectly complemented her enchanting ensemble. If you want to pull off choker trend, then get inspired by our Bollywood celebs, they have nailed the trend.

1. Priyanka Chopra:
The global star Priyanka Chopra looks killer in the Flaunt magazine photoshoot, but what caught my eyes was the decorated black choker which enhanced the outfit. You can wear chokers when you wear deep neck blouses, dresses.

2. Sonam Kapoor:

The Fashionista of Bollywood loves choker, we have seen her donning this style for various occasions, but she looks stunning in the thick black choker which is worn with the off shoulder blouse and skirt. So if you have off shoulder top, then don't forget to wear a choker with it, you will look modish.

3. Deepika Padukone:
Doesn't she looks super hot in the black outfit, smoky eyes and the stylish choker? Nothing could have been apter than wearing a sleek black choker which adds a dash of style to the outfit.

4. Alia Bhatt:
Chokers are versatile wear as it can make you look pretty even in a plain dress. Alia does the trick to elevate her outfit with a floral choker. If you have a plain dress, then enhance the look with a matching choker or go fashionable with unique designer choker.

5. Jacqueline Fernandez:
I have seen Jacquline being experimental with her outfits. Presently she has worn stunning, vibrant outfits for her Dishoom promotions, Jhalak Dikhlaja 9 episodes and so she had to come in my list of choker trend.
Look at her bold off shoulder top and metallic skirt, she added a choker to the outfit and brought an oomphness to her outfit.

6. Anushka Sharma:
Take cues from Anushka Sharma on how to pep her white off the shoulder top with choker. The choker adds a trendy look which I feel looks great with off shoulder top. You can even fashion your neck with the multi choker look that adds a chic look.

7. Sonakshi Sinha:
Even though her ensemble didn't appeal me much, but I find the metallic choker does a great job adding a subtle and glamorous look. So if you have plunging neckline outfit, wear a metallic choker and look stunning for the evening.

8. Parineeti Chopra:

The inspiration icon of 2016 looks ultra chic in this feminine look and choker effortlessly complements her outfit. I like everything about her stylish look and what catches my eye is her striped pumps that add a bold look to the outfit.

9. Shilpa Shetty:
The hot mommy of Bollywood looks exceptionally fashionable in every attire, but I just love the way she has paired her floral top with the white blazer and added a dash of style with the choker. She completes her stunning look with ripped jeans and purple pumps.

10. Aditi Rao Hydari: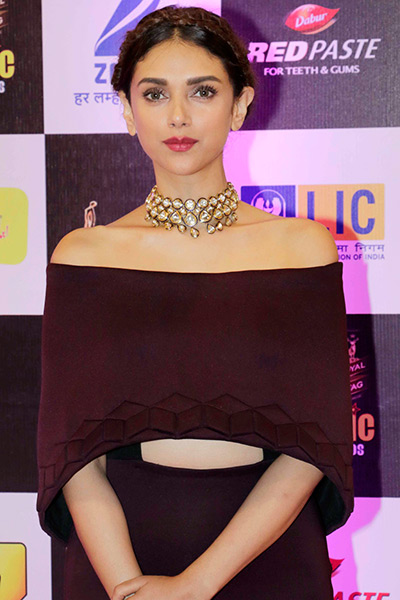 Even ethnic chokers bring a voguish look which brides can pick for their wedding jewelry. Aditi Rao makes a fabulous fusion of ethnic choker with the western outfit and looks super elegant.

These were my favorite choker looks. Share with me which is your favorite choker style in the comments below.

Image source: Pinterest.com, Google.com
Also Read –