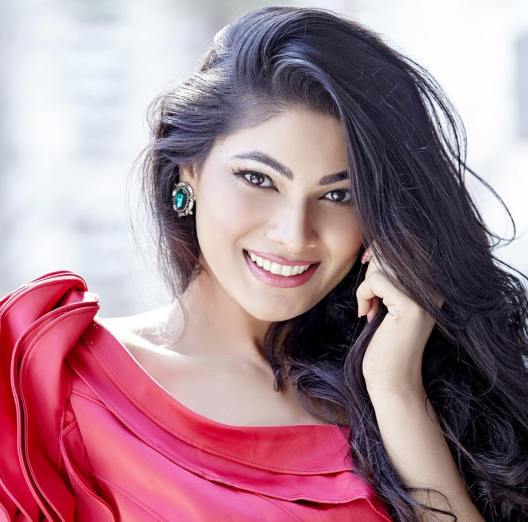 Every year the controversial reality show Bigg Boss gives a feast to the eyes by bringing in some hot models or actors from television and Bollywood. And this year the viewers have been blessed with a dusky beauty queen Lopamudra Raut. Since the first day of the show, she has been winning hearts with her performance, stands and expressing her views. We are totally in love with this beauty with brains and would want our readers to know more about her.
If you are following Bigg Boss 10 then you would know that she is not just a pretty face, she does the tasks perfectly, voices her views, does not allow anyone to intimidate her and most importantly she cooks for all.
We feel quite proud of her and wish to share few unknown facts about the current favorite contestant of Bigg Boss season 10.
Facts About Lopamudra Raut Check Them Out:
1. Miss Nagpur Today:
Before she became world famous, she had participated in an online beauty contest- Miss Nagpur Today in 2012 and won the title too.
2. Miss India, Goa 2013:

In the following year, Lopamudra Raut took part in the Femina Miss India, Goa where she again achieved success by becoming the first runner up.
3. Top 5 Contestant of Femina Miss India 2013:

Her success as Miss India Goa 2013, gave her direct entry in Femina Miss India 2013 where she bagged several titles such as Miss Intellectual, Miss Body Beautiful, Miss Awesome Legs, Miss Adventurous.
4. Top 4 in Femina Miss India 2014:

Lopamudra wanted to achieve more and then participated in the Femina Miss India 2014 where she again won the Miss Body Beautiful.
She was the 3rd runner up in the beauty pageant. In the same year, she participated in Miss Diva 2014 where is made it to top 7 finalists.
5. Second Runner-up at Miss United Continents 2016:

This year Femina selected her to participate in the Miss United Continents pageant where she was crowned the 2nd runner up. She was also awarded the Best in National Costume which was designed by Melvyn Noronha.
After her win, she came back to her home city Nagpur and distributed blankets to an old age home which shows she is a compassionate woman.
6. Engineer by Profession:

We call her beauty with brains, Lopamudra is an electrical engineer and graduated from G.H Raisoni College of Engineering, Nagpur. She has been born and brought up in Nagpur.
7. She is a huge fan of the American actor and hottie George Timothy Clooney. She idolizes Aishwarya Rai Bachchan and loves the voice of singer and songwriter Rihanna.
8. Lopamudra Raut wants to groom and prepare the young girls aspiring for beauty pageants and would like to be a part of the Bollywood industry.
9. She is a big time foodie and we can see in the Bigg Boss house that she is the only celebrity who knows to cook.
10. During her free time, the Miss United Continents love singing, dancing Kathak. She also loves traveling around the globe.
Inside the Bigg Boss 10 house, she has seen giving her views strongly and has a strong point of view on women respect and feminism. She is one of the strongest contestants in the Bigg Boss 10 and we hope she comes in the finale.
Do you like Lopamudra Raut? Then do write in the comments below.
Know these celebrities too –
Save