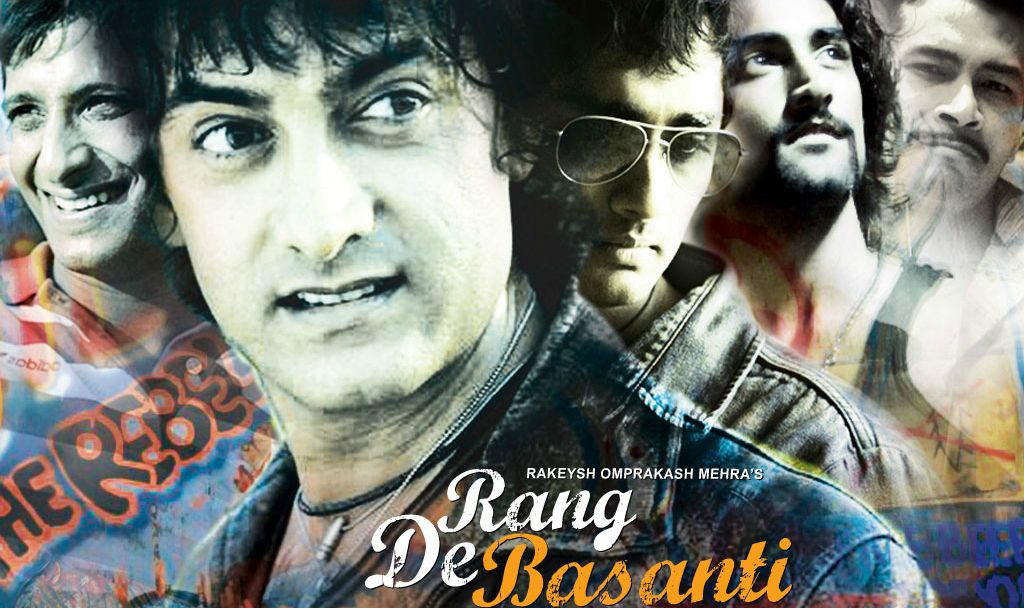 Generally it is seen that movies with sad endings also do great business on box office. Here is the collection of some must watch bollywood movies with sad endings those rocked on box office.
The list shows the most famous bollywood movies sad ending.
1. Raees (2017)
Cast : Shah Rukh Khan, Mahira Khan, Nawazuddin Siddiqu
2. 

Wajah Tum Ho (2016)
Cast : Sana Khan, Sharman Joshi, Leena Kapoor, Gurmeet Choudhary, Rajneesh Duggal, Sherlyn Chopra
Reason of Sad Ending:
3. Fan
Cast: Shahrukh Khan
4. Devdas 
Cast: ShahRukh Khan, Aishwarya Rai Bachchan, Madhuri Dixit, Jackie Shroff
Reason of Sad Ending: ShahRukh Khan died because of his alcohol addiction and this addiction started once her love Aishwarya Rai got married to someone else.
Madhuri tried to help him a lot but he died on the doors of Aishwarya only.
5. Guzaarish
Cast: Hrithik Roshan ,Aishwarya Rai Bachchan, Aditya Roy Kapoor
Reason of Sad Ending: Hrithik Roshan, a well renowned magician wants to end his life as his body is totally paralysed. He pleads court to allow him to die but he doesn't get the permission from court.
His maid Aishwarya Rai tries her best to save him but finally Hrithik dies bringing tears in the eyes of viewers. 
6. Tere Naam
Cast: Salman Khan, Bhumika Chawla
Reason of Sad Ending: Salman Khan who is a college goon falls in love with Bhumika Chawla who hates him for wandering all around like a tramp. By the time, Bhumika falls in love with him, he becomes mentally unstable due to an accident and is then shifted to asylum.
When he recovers and tries to get back to Bhumika, what he finds is that she has committed suicide as she didn't want to marry any other men except Salman. A very touchy ending.
7. Jannat
Cast: Emraan Hashmi, Sonal Chauhan
Reason of Sad Ending: Emraan Hashmi wants to become a very famous and rich man and while in the pursuit he falls in love with Sonal Chauhan.
He starts to work for underworld but Sonal helps him to get rid off his bad activities. Finally when he decides to surrender, he loses his life. Again a very touching love story.
8. Goliyon Ki Raasleela: Ram Leela
Cast: Ranveer Singh, Deepika Padukone, Richa Chadda
Reason of Sad Ending: Ranveer Singh and Deepika Padukone fall in love with each other but they belong  to two different communities who are enemies of each other.
After trying to bring harmony between the two communities, when they finally realize that its not possible, they decide to kill each other.
9. Kai Po Che
Cast: Sushant Singh Rajput, Rajkumar Yadav, Amrita Puri, Amit Sadh
Reason of Sad Ending: Sushant Singh Rajput who wants to save a Muslim cricketer from communal riots gets shot by his own best friend. This emotional movie is adopted by Chetan Bhagat's novel "The 3 Mistakes of My Life".
10. Awarapan
Cast: Emraan Hashmi, Ashutosh Rana, Shriya Saran
Reason of Sad Ending: Emraan Hashmi who is a goon happens to meet Shriya Saran and falls in love with her. She brings out in him, the faith in God and the life after death.
In order to do good things learnt from her love, he starts a fight against his own boss Ashutosh Rana, but dies in the end. 
11. The Dirty Picture
Cast: Vidya Balan, Emraan Hashmi, Naseeruddin Shan
Reason of Sad Ending: Vidya Balan who struggles a lot in her life to enter the movie world and finally becomes a B grade movie superstar.
But after love breakups and defamation, she could not help herself and ends her life. This story is an inspiration taken from Silk Smitha's real life. 
12. Jism
Cast: John Abraham, Bipasha Basu, Ranveer Shorey
Reason of Sad Ending: John Abraham murders his love Bipasha Basu's rich husband as he is deeply in love with her and wants to marry her.
But after the murder, he comes to know that Bipasha Basu had used him to get her husband's property. In the end, John Abraham was shot by Bipasha herself when he decides to tell everything to the police. 
13. Kites
Cast: Hrithik Roshan, Barbara Mori, Kangana Ranaut
Reason of Sad Ending: Hrithik Roshan falls in love with his brother in law's wife, Barbara Mori. Thus, they run away and get married but they are found by the men of his brother in law, who try to kill them.
In the process, Barbara Mori shifts Hrithik into a train and jumps from a cliff. Later Hrithik takes her revenge and he too jumps for the same cliff, thus ending his life. 
14. Agneepath
Cast: Hrithik Roshan, Sanjay Dutt, Priyanka Chopra, Rishi Kapoor
Reason of Sad Ending: Hrithik Roshan wants to take revenge of his father's murder. His father was a teacher and a very good man. For taking this revenge, he stands against the system and gets himself involved in the goon's world.
He tries several tricks to reach Sanjay Dutt and finally drags him to death but unfortunately loses his newly wedded wife and his own life in the end.
15. Raanjhana
Cast: Dhanush, Sonam Kapoor, Abhay Deol
Reason of Sad Ending: Dhanush loves Sonam Kapoor from the core of his heart right from his childhood, but Sonam Kapoor is in love with Abhay Deol. However, Abhay Deol dies because of Dhanush's unintentional acts.
Later, Dhanush tries to make Sonam Kapoor happy but she only comes to him happily after his death.
16. Aashiqui 2
Cast: Aditya Roy Kapoor, Shraddha Kapoor
Reason of Sad Ending: The famous singer Aditya Roy Kapoor falls in love with a below average middle class girl Shraddha Kapoor and helps her to gain stardom.
But day by day he loses his own quality of singing and becomes too alcoholic. His girlfriend tries her level best to help him in leaving this addiction of alcohol.
Finally, he feels himself guilty of making Shraddha so embarrassed everytime and commits suicide. The film's music was also a superhit.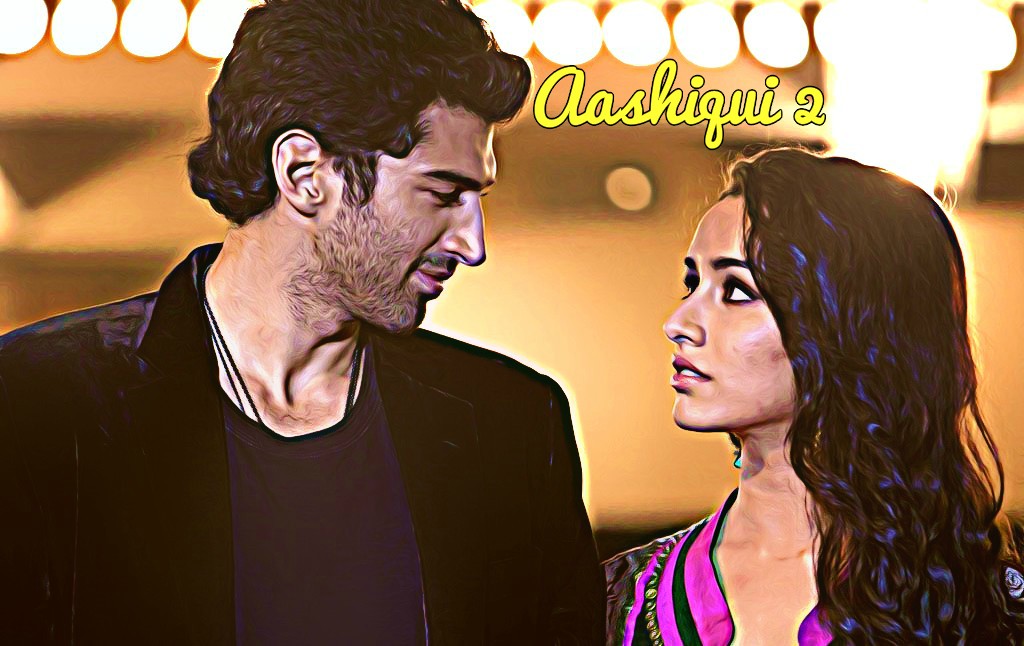 17. Rockstar
Cast: Ranbir Kapoor, Nargis Fakhri
Reason of Sad Ending: The rockstar Ranbir Kapoor becames a very famous singer which he always wanted to be. He falls in love with his college friend Nargis Fakhri but she gets married and later goes through depression.
Ranbir Kapoor helps her in recovery but they again fall in love and  because of him she again loses her recovered health and dies. A must watch romantic movie with sad ending.
18. Ishaqzaade
Cast: Arjun Kapoor, Parineeti Chopra
Reason of Sad Ending:  A Hindu Boy Arjun Kapoor and Muslim girl Parineeti who used to hate each other fall in love after some time and even get married but the families of two lovers are against it and want to kill them.
After they find out that there's no way to escape, they decide to take each other's life.
19. Mughal-e-Azam
Cast: Dilip Kumar, Madhubala, Prithiviraj Kapoor
Reason of Sad Ending: The emperor Akbar's son Salim (Dilip Kumar)  falls in love with a court dancer, Anarkali (Madhubala). Dilip Kumar wants to marry her but his father doesn't allow this.
He gives Madhubala death sentence as she too loves his son. The beautiful romantic and historical story is one of the biggest hits of Indian cinema.
20. Vaastav
Cast: Sanjay Dutt, Mohnish Behl, Namrata Shirodkar
Reason of Sad Ending: Sanjay Dutt who is a common man becomes a famous criminal and starts taking drugs. He even falls in love with a girl and marries her but is unable to leave his bad habits.
He, who once had tremendous powers, later becomes very helpless and his own mother shoots  him at last.
21. Deewar
Cast: Amitabh Bachchan, Shashi Kapoor, Parveen Babi
Reason of Sad Ending: Deewar is a famous story of two brothers Amitabh and Shashi. One brother becomes Criminal and the other becomes a Police Inspector.
Amitabh earns a lot of money and wants his mother to be with him but Shashi Kapoor being an honest man doesn't let her mother to be with Amitabh and in the end Amitabh is killed by his own brother.
22. Anand
Cast: Rajesh Khanna, Amitabh Bachchan
Reason of Sad Ending: Rajesh Khanna who is suffering from cancer always led a cheerful life and even helps his doctor, Amitabh Bachchan to lead a life in the same way.
Khanna helps Amitabh to find his love and dies in the end from cancer bringing tears in the eyes of all.
23. Mother India
Cast: Sunil Dutt, Nargis, Rajendra Kumar, Raaj Kumar
Reason of Sad Ending: Nargis gives birth to two sons out of which the younger one, Sunil Dutt becomes a bandit and tries to kidnap a young girl of his village.
While taking her away, Nargis stops his path and shoots him so that her son doesn't do any wrong work. Her son dies in her lap. This movie marked its name as an all time blockbuster in the history of Indian cinema.
24. Kal Ho Naa Ho
Cast: ShahRukh Khan, Saif Ali Khan, Preity Zinta, Sonali Bendre
Reason of Sad Ending: Shahrukh is suffering from a deadly disease but helps Preity Zinta to know the importance of each and every day of her life. He helps Preity to convert herself from a pessimistic to an optimistic person.
He also makes her fall in love with Saif Ali Khan. But at the end, Shahrukh Khan dies.
25. Rang De Basanti
Cast: Aamir Khan, Siddharth Narayan, Sharman Joshi, R. Madhavan, Soha Ali Khan
Reason of Sad Ending: Aamir Khan and his friend get inspired from freedom fighters and decide to change the existing corrupt system.
But at the end, the corrupt government assaults them to murder for no such specific reason. This movie became very popular among the youth.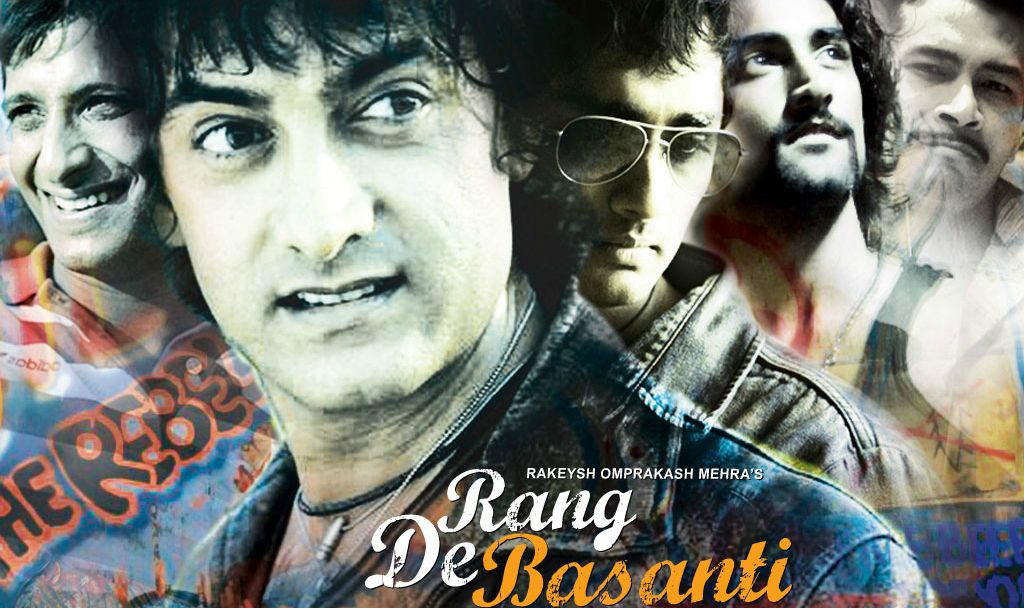 26. Qayamat Se Qayamat Tak
Cast: Aamir Khan, Juhi Chawla
Reason of Sad Ending: Aamir Khan and Juhi Chawala fall in love with each other but their families are the biggest rivals of each other.
So finally, the families decide to kill them and in the process, Juhi gets shot two times while saving Aamir. Aamir too commits suicide after seeing his love dead.
27. Muqaddar ka Sikandar
Cast: Amitabh Bachchan, Rekha, Raakhee, Vinod Khanna
Reason of Sad Ending: Amitabh who is an orphan, is in love with his master's daughter, Raakhee. But due to some misunderstanding, he is expelled from the house. He grows up to be a wise and wealthy man and again happens to meet Raakhee who is now in love with his best friend, Vinod Khanna.
Feeling helpless, he turns to Rekha who loves him a lot. But by the time, he comes back to her, he only finds her dead.
28. Baazigar
Cast: ShahRukh Khan, Kajol, Shilpa Shetty
Reason of Sad Ending: Shahrukh Khan is frustrated from his father's death and decides to take revenge. That is why he plans to make love with the daughters of his father's murderer, thereby first killing the younger daughter, Shilpa Shetty and then marrying the elder one, Kajol. After the marriage, he takes over the entire business of his enemy.
But he really falls in love with Kajol who later comes to know of all his plans. He is able to take his revenge but he himself dies in the end.
29.Hum Dil De Chuke Sanam (1999)
Cast – Salman Khan, Aishwarya Rai Bachchan, and Ajay Devgan.
30. Mohabbatein (2000)
Cast – Shahrukh Khan ,Amitabh Bachchan ,Aishwarya Rai ,Uday Chopra ,Jugal ,Hansraj ,Jimmy Shergill ,Shamita Shetty,Kim Sharma Preeti Jhangiani ,Anupam Kher ,Archana ,Puran Singh ,Amrish Puri ,Shefali Shah ,Hele
31. Gangster (2006)
Cast – Emraan Hashmi ,Kangana Ranaut ,Shiney Ahuja
32. Fanaa (2006)
Cast – Aamir Khan,Kajol,Rishi Kapoor,Kiron Kher,Sharat Saxena,Tabu,Sanaya Irani
33. Ghajini (2008)
Cast – Aamir Khan,Asin,Jiah Khan,Pradeep Rawat,Riyaz Khan
34. Bhaag Milkha Bhaag (2013)
Cast – Farhan Akhtar,Art Malik,Sonam Kapoor,Hikaru Ito,Meesha Shafi,Divya Dutta,Pawan Malhotra,Yograj Singh,Prakash Raj,Japtej Singh,Jass Bhatia
35. The Lunchbox (2013)
Cast – ,Irrfan Khan,Nimrat Kaur,Nawazuddin Siddiqui
36. Lootera (2013)
Cast – Ranveer Singh,Sonakshi Sinha
37. PK (2014)
Cast – Aamir Khan,Anushka Sharma,Sushant Singh Rajpu,Boman Irani,Saurabh Shukla,Sanjay Dutt
38. Ek Villain (2014)
Cast – Sidharth Malhotra,Riteish Deshmukh,Shraddha Kapoor
39. Highway (2014)
Cast – Randeep Hooda,Alia Bhatt
40. Hamari Adhuri Kahani (2015)
Cast – Emraan Hashmi,Vidya Balan,Rajkummar Rao
41. Sholay
Cast – Dharmendra, Sanjeev Kumar, Hema Malini, Amitabh Bachchan, Jaya Bhaduri, Amjad Khan
Thanks for checking us the list of bollywood movies with sad endings , Do share your fav movie from the list. 
Must check these blogs too-