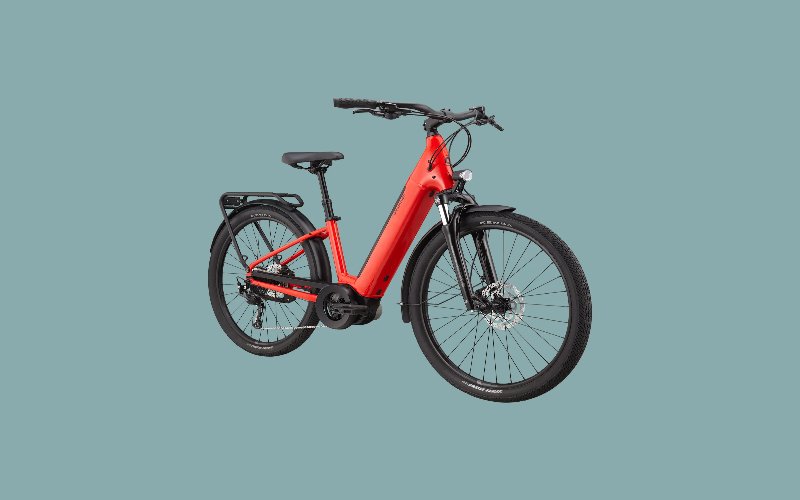 Traveling on a cycle can take some time to reach from point A to B. But, the good news for cycle lovers is that now they can ride a bike and arrive at the destination faster… yes, you are probably wondering how is it possible, right? Well, the electric cycle has been invented for a reason, folks! The bottom line is you get the taste of both worlds, riding a bike without wasting much time or energy to reach your destination.
The best part is, almost all electric bikes come with pedals. So, if you ever feel like enjoying a conventional cycle ride, you can go for it.
The increasing petrol rate is giving you nightmares, is it? Why do you need a cheap mileage motorcycle when you can buy an electric cycle at a way lesser price and save on your fuel expenses?
Yes, we decided to make the purchase easier for you. Hence, we have listed the top electric bicycles available in India that will set whopping cycling goals for you!
Hero Lectro Clix 26T SS: This electric cycle is available at a cost that will make you wonder, how is it even possible? This top-class cycle from the house of HERO will not even cost you 25,000 INR. The speed wheels, anti-skid alloy with reflector, friction-free cotterless cartridge type, li-ion 36 v,5.8ah (ip67 protection) battery, the sleek appearance, and the uncountable excellent features add to the charm of this cycle. The brake discs ensure top-quality safety. The battery of this electric cycle lasts up to 3 to 4 hours. You can easily use this one to run errands, for short-distance traveling, and more.
Swagtron Aluminum Foldable: If you are looking for a cycle that is dainty and cute, this one is perfect for you. This lightweight & foldable electric cycle is portable and can be taken anywhere. Plus, the best part is; this bike is pre-assembled. So, there is no need to spend time and energy assembling it. There is absolutely no complexity associated with it. The height of the seat is adjustable so both teenagers and adults can ride this bicycle with ease.
The bike frame is sturdy enough to take anybody who is 264 pounds. This compact electric cycle is perfect for a full-throttle that can cruise up to 15.5 miles if you charge it just once. You can travel on this cycle and cover longer distances because this cycle comes with pedals along with a power assist. The price of this bike is under 50000 INR. You can get it on a no-cost EMI scheme, check it out on the EMI store, and the offers associated with the price of this attractive electric cycle.
GoZero Mile: This sexy-looking electric cycle has a powerful motor (250W BLDC Hub Motor with 32 Nm torque). The motor of this cycle makes no sound. Hence, the riding experience is pretty pleasurable. The Lithium-ion battery is portable and can last up to 4 to 6 hours on a single charge. The high-quality display indicates the amount of charge left in the battery and the PAS level.
You can also control the pedal-assist and turn on the headlights directly from the LED display itself. GoZero Mile is enabled with three levels of Pedal Assist that you can control from the LED display. The 12 magnets PAS Sensor helps to increase the range. The higher the PAS Level, the better the motor assistance. The riding experience is further enhanced with the help of JAK Disc brakes, and OrbiShox forks. The premium components used in GoZero Mile adds to the premium features of this electric cycle. The cost of this bike is under 30,000 INR.
Lectro Kinza 27T: Hero Lectro Kinza 27T is one of the top-rated electric bicycles in India right now. Let us first discuss its attractive frame. The 18 inches frame with a front fork made of steel is sturdy and has an aerodynamic blade type. The headset is Neco threadless, having a safety lock. The electric cycle is 95% assembled to do not have to go through the complex details. The pedals are made with alloy and come with reflectors. The lithium-ion battery has a capacity of 36 v, 5.8ah (ip67 protection) that can last up to 4 hours. The price of this cycle is under 35000 INR.
Swagtron EB-6 T Bandit: The price of this premium-quality electric cycle is on the higher side. But, people who want a high-end model of the electric cycle that is also loaded with features can buy this cycle on the no-cost EMI scheme. This youth fat electric cycle features dual lever-actuated disc brakes predominantly to allow you to have total control over safety.
Furthermore, the USB power port helps you to charge your phone. The GPS tracking system and the speakers offer you the opportunity to connect with your favorite device so that you can listen to songs; navigate the route, and more while experiencing an enthralling cycle ride. You have to pay below 80,000 INR for this electric cycle.
So, we have provided the entire list of the best cycles belonging to different price ranges available in India. When are you going to get one for yourself and start the travel tale? 
You may also check –