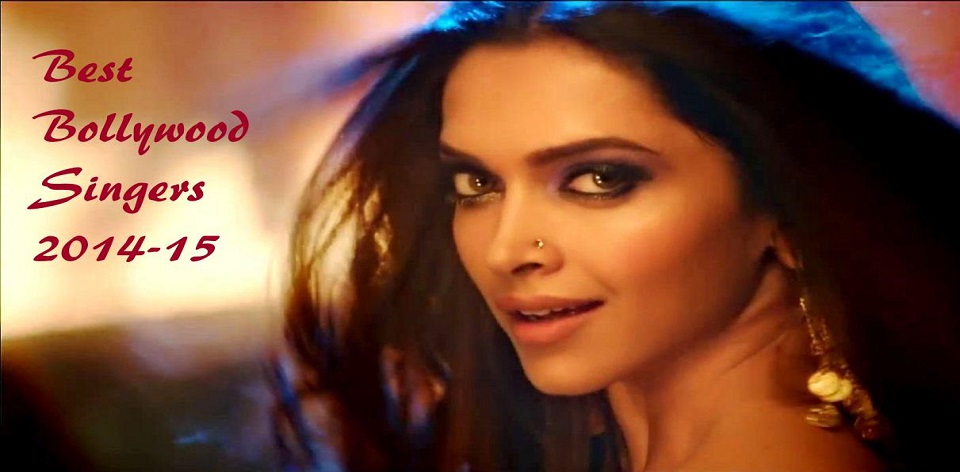 The year 2016 was one of the finest year for Bollywood music Industry. Many young talented singers made their presence felt with their superb music capabilities and by their enchanting voice.
The young lads have also made many fans in very short time. All thanks to their scintillating vocals.
The young lads have also made many fans in very short time. All thanks to their scintillating vocals.
Well here's a list of Top 10 Bollywood singers of 2016-2017 along with some of the all-time favorites.
Take a look at these best 10 bollywood singers:
10. Kanika Kapoor
Kanika Kapoor, who started learning music right from the age of 6 is India's another rising music sensation these days. She has won many hearts with her mesmerizing voice. Kanika grew up in Lucknow, Uttar Pradesh and spent her teenage days in London, United Kingdom.
She has embarked her way to success in Bollywood music industry very beautifully. Her songs like "Baby Doll" and "Lovely Lovely" are everyone's favorite. Kanika had had many ups and down in her personal life but she has never ever let her fans down.
Top songs of Kanika Kapoor
Neendein Khul Jati Hai (Hate Story 3)
Jab Chaye Mera Jadoo (Main Aur Charles)
Jugni Peeke Tight Hai (Kis Kisko Pyaar Karoon)
Baby Doll
Lovely
Kamlee
Chittiyaan Kalaiyaan
Jugni Ji
Chhil Gaye Naina (NH 10)
 Desi Look (Ek Paheli Leela)
We Could Be Heroes (For Ten Sports)
Nachan Farrate (All Is Well)
Tu Meri Barbie Girl, Main Tera Teddy Bear (For Big Indian Wedding)
9. Ankit Tiwari
Ankit Tiwari, who hails from a musical background family is another very dedicated Indian playback singer. During his childhood  days he used to take lessons from his Guru Vinod Kumar Dwivedi ji. The singer rightfully clinched the opportunity when he was chosen for composing the Music for the movie "
The singer rightfully clinched the opportunity when he was chosen for composing the Music for the movie "Ashiqui 2". With  blockbuster  hit "Ashiqui 2", Ankit became a music sensation overnight. But soon after he was charged for Raping his girlfriend under the pretext of marriage. The singer is out on bail now.
Top songs of Ankit Tiwari (Latest)
Jhatak Ke Nacho (Dee Saturday Nights)
Falsafa Mera Falsafa ( Dee Saturday Nights)
Sawaalon Mein (Samrat And Co)
Meri Aashiqui (Aashiqui 2)
Tu Hai Ki Nahi (Roy)
Aao Na (Kuch Kuch Locha Hai)
Punjabi Mast (Action Jackson)
Punjabi Mast (Remix) (Action Jackson)
Sohneya Sajna (Hero Naam Yaad Rakhi)
O Yaara (Bin Roye)
Iss Qadar Pyar Hai (Bhaag Johnny)
Maula (Wazir)
Dil Cheez Tujhe Dedi (Airlift)
Tu Hi Toh Hai (M.A. Pass)
Agar Tu Hota (Baaghi)
Sehra (Do Lafzon Ki Kahani)
Badtameez (Badtameez)
Ishqe Di Lat (Junooniyat)
Mana Tujhi Ko Khuda (Duet) (Ishq Click )
Tay Hai (Rustom)
Alfazon Ki Tarah (Rocky Handsome)
Tere Liye (Sanam Re)
Sanam Teri Kasam (Sanam Teri Kasam)
Tu Mere Paas (Wazir)
Sathiya    Yaara (Silly Silly)
Iss Qadar Pyar Hai (Bhaag Johnny)
Tu Milade (All is Well)
Mat Ja Re (Tanu Weds Manu Returns)
Ishqedarriyaan (Title Song) (Ishqedarriyaan)
Alif Se    (Mr. X)
Saad Shukrana (Mr. X)
Tu Jo Hain (Mr. X)
Shaitaniyaan (Badmashiyaan)
Bheegh Loon (Khamoshiyan)
Bas Teri Dhoom Dhaam (Action Jackson)
Kuch Toh Hua Hai (Singham Returns)
Sheeshe Ka Samundar (The Xposé)
Tequila vaquila (Samrat & Co.)
Kaisa Hai Dard Mera (Kaanchi)
Tu Hai Ki Nahi
Boond Boond
Katra Katra
Dil Darbadar
Sunn Raha Hai
Katra Katra (Alone)
Galliyan
Awaara (Alone)
Dhoom Dhaam
Galliyan (Unplugged)
You will also love – Best of Sonu Nigam Songs Collection
 8. Neha kakkar
Neha Kakkar is India's very popular and fascinating Pop singer who started her musical career at a very early age. She appeared on famous singing reality show "Indian Idol" when she was in 11th standard and went onto finish at 10th spot in the show.
Apart from singing, Neha Kakkar is very good dancer. In 2008, Neha Kakkar launched her first music album named "Neha – The Rock Star" which was composed by Meet Brothers. Neha Kakkar's latest super hit song "Sunny Sunny" with Honey Singh is every youngster's favorite.
Best songs of Neha Kakkar
Mile Ho Tum
Mile Ho Tum (Reprise)
Badri Ki Dulhania
Car Mein Music Baja
Badri Ki Dulhania (Title Track)
Phone Mein Teri Photo
Khuda Bhi Jab
O Janiya
Akkad Bakkad
Rain Mashup
Das Ki Karaan
Kar Gayi Chull
Nachna Aaonda Nahin
Bad Wali Feeling
Do Peg Maar
Lets Talk About Love
Botal Khol
Wedding Da Season Hai
Hanju
Botal Khol
Johny Ho Dafaa (ft. Tony Kakkar)
Akhiyan Nu Rehn De
Hanju (Unplugged)
Sanu Ek Pal Chain
Im a Rockstar
Chad Gayi
Pyaar Te Jaguar
Akhiyan ft.
Car Mein Music Baja
Patt Lainge
Chitta Kukad
Tu Isaq Mera
Mainu Ishq Lagaa
Humne Pee Rakhi Hai
Akhiyan
Akhiyan Unplugged
Wedding Da Season Hai
Aao Raja
Nachna
 7. Divya Kumar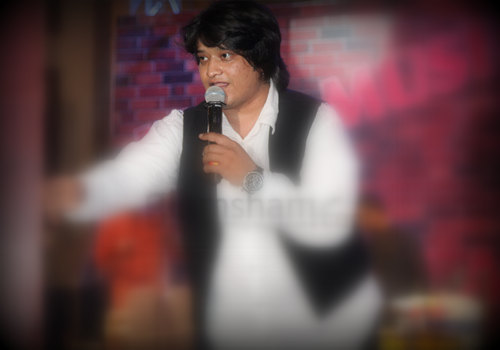 Another youngster Indian playback singer Divya kumar, gave Bollywood four back to back hit songs in 2014 and 15. He has worked with the Trio – Shankar Ehsaan Loy , Amit Trivedi and also with Sachin – Jigar.
The singer is chasing on a dream to sing for Shahrukh Khan and work for  music legend A.R. Rahman. His song 'Hawan Karengey' from the movie "Bhaag Milkha Bhaag" made ever lasting impact of his impressive vocals.
 Top songs by Divya Kumar
Shubhaarambh
Chanchal Mann Ati Random
Allah Meherbaan
Hawan Karenge
Tutiya Dil (Alakh Niranja)
Aafton Ke Parindey (Ishaqzaade)
Maston Ka Jhund (Bhaag Milkha Bhaag)
Shake your Bootiya (Finding Fanny)
G Phaad Ke (Happy Ending)
Jahan Jaaun Tujhe Paaun (Pyaar Vali Love Story)
Jee Karda (Badlapur)
Phir Bhi Yeh Zindagi (Dil Dhadakne Do)
Sunn Saathiya (ABCD 2)
Vande Mataram (ABCD 2)
Hey Ghanraya (ABCD 2)
Guddu Rangeela (Guddu Rangeela)
Manohari (Baahubali)
Yaar Illahi (Katyar Kaljat Ghusali)
Akkineni Akkineni (Akhil)
Raita Phail Gaya (Shaandaar)
You will love this list – Fall in Love with Our Top 15 evergreen classic songs
6.

Yo Yo Honey Singh
There is no introduction to this singer who has made his everlasting impact in Bollywood music industry with his amazing talent. With his Rap music, he has given to Bollywood what no one else did. He completed his schooling from Guru Nanak Public School in Delhi but very soon he went to study art of music in famous Trinity school in United Kingdom.
His first album was 'Peshi' which was launched in 2005 and very soon in the next year he released another two albums namely 'The Beat' and 'Surma'. He has also sung many hit songs for movies like Cocktail, Khiladi 786, Race 2 and many more. The rapper considers himself as his favourite.
Best songs by Honey Singh
Breakup party
High heels
Angrezi beat
Brown rang
Haye mera dil
Blue eyes
Get up jawani
Dope shope
Head banger
Main sharabi
Chaar Shanivaar With Badshah
Dheere Dheere
Bhaag Johnny
Aankhon Aankhon
Welcome Back
Ishq Khudai
Akki The Hit Machine
Gabbar is Back
Aao Raja
Itz Rocking
Bhagat Singh
Hardwork
One Bottle Down
Yo Yo Birthday Bash
Midnight Bhangr
Dilliwaali Zaalim Girlfriend
5. Mohit Chauhan
Hailing from one of the coldest regions of India, Himachal Pradesh, Mohit is undoubtedly most appreciated singer among the youth. However, the multitalented singer who once dreamt of becoming an ad copywriter while he studied in Delhi is now globally known for his lively vocals.
His song "Dooba Dooba rehta hu" gave him a permanent spot in Bollywood music industry and the mountain boy rightfully climbed the ladder of success.
Best songs by Mohit Chauhan
Tujhe Bhula Diya
Khuda Bhi
Saiyaara
Tum Ho
Ye Dooriyan (From Love Aaj Kal)
Ilahi
Saiyaara (Ek Tha Tiger)
Rabba
Tune Jo Na Kaha
Tujhko Jo Paaya
Matargashti
Rab Ka Shukrana
Tum Se Hi (Jab We Met)
Phir Se Ud Chala
Saadda Haq
Matargashti
Pee Loon
Pee Loon (OUATIM)
Bheegi Si Bhaagi Si
Rootha Kyun
Bezubaani
Jo Bhi Main
Tabah
 Jo bhi main
Pee loon
Peheli baar mohabbat
Tujhe Bhoola diya
Ye dooriyan
Tune jo kaha
Ala barfi
Masakali
Yun hi
 Jo bhi main
Pee loon
Peheli baar mohabbat
Tujhe Bhoola diya
Ye dooriyan
Tune jo kaha
Ala barfi
Masakali
Yun hi
4. Shreya Ghosal

She is my favorite and of course everyone's favorite and she is none other than Shreya Ghosal. Her first appearance was in a very famous children's music show Sa Re Ga Ma Pa. Along with competition, she also won appreciation from the judges. Very soon she was assigned to sing for Sanjal Leela Bhansali's movie Devdas. She has made millions of fans around the globe with his soft voice. Not only Hindi, she has also given hit songs in many languages such as Tamil, Telugu and Kannada.
Best songs by Shreya Ghosal
Mnube Vaa
Saans
Sun raha hai na – female
Bari piya
Barso re
Teri meri
Dola re
Chikni chameli
Don't say alvida
Dagabaaz re
Mnube Vaa
Saans
Sun raha hai na – female
Bari piya
Barso re
Teri meri Kahani
Go Go Govinda
Dola re
Chikni chameli
Don't say alvida
Dagabaaz re
3. Atif Aslam

Pakistani superstar Atif Aslam is known to everyone in this part of the world. Atif made it to Bollywood when director Mahesh Bhatt asked him to sing "woh Lamhe" for his Imran Hasmi starrer movie 'Zeher'.  And then there's no stopping to the singer who has rose to every opportunity given to him. His recently hit songs are O mere Khuda, Tere liye, Kaun hu main, and many more. He is one of the most sought singers in Bollywood these days. "Doorie", "Pehili Nazar me" and "Bakhuda" are some of his best songs.
Also Check –  Latest Punjabi Hit Songs List & Videos 2017
Best songs by Atif Aslam
Kuch iss tarah
Tu jane na
Hona tha pyar
Doorie
Piya o re piya
Pehli nazar me
Kabhi to pass mere aao
Bakhuda
Tera hone laga hu
Tere bin mein kaise jiya

Tere Naal Love Ho Gaya

Tera Hona Laga Hoon

Be Intehaan

Allah Duhai Hai

Aa Bhi Jaa Mere Mehermaan

Dil Na Jaane Kyun

O Mere Khuda

Tere Liye

Aa Bhi Ja Sanam

Tere Liye

Tere Liye

Kaun Hoon Main

Prince

Kaun Hoon Main

Aa Bhi Ja Sanam

O Mere Khuda

Kaun Hoon Main

Jeene Laga Hoon

Tu Jaane Na

Hai Na

Mori Araj Suno

Bariyan

Rang Jo Lagyo

Tu Mohabbat Hai

Tere Naal Love Ho Gaya

Tu Mohabbat Hai

Le Ja Tu Mujhe

Aaj Bol Do

Maula

Bakhuda Tumhi Ho – Remix (with Alka Yagnik)

Tere Bin – Remix

Aadat – Juda Hoke Bhi
10. Rahat Fateh Ali Khan

Rahat Fateh Ali Khan is another singer from Pakistan. He comes from a musical family background. He is nephew to renowned musician Ustad Nusrat Fateh Ali Khan. He made his spot in Bollywood industry with his sufi music talent. His first work for Bollywood was in Pooja Bhatt's movie 'Paap'. He has also judged singing reality show named 'Chhote Ustad 2' along with famous singer Sonu Nigam.
Best songs by Rahat Fateh Ali Khan
Teri meri
Tum jo aaye
Ajj din Chadheya
Zaroori tha
Main tenu
Aas Paas Khuda
Teri Ore
Bichdann
Main tenu
Dil to bachcha hai

 O Re Piya

Tum Jo Aaye

Zinda Rehne Ke Liye Teri Kasam

Jag Soona Soona Lage

Ishq Ki Gali

Zaroori Tha

Main Jahaan Rahoon

Kinna Sohna Tenu Rab Na Banaya

RabbaTu Jo Nahin

Chaap Tilak Sab Cheeni

Dil Ka Mizaaj Ishqiya

Agar Maangu Tum Yeh Dil

Rabba

Tere Mera Saath

Tasveer

Aas Paas Khuda

Aas Paas Khuda

Tera Deedar Hua

Meri Ada Bhi

Chaahat

Jaoon Kahan

Bol Na Halke Halke

Zindagi Ye

Man Ki MAT

JagSoona Soona Lage

Haal-E-Dil

Jiya Dhadak Dhadak

Tere Bina

Main Hoon Woh
1. Arijit Singh
Born on 25 April 1988, Arjit Singh is a trained Indian Classical Singer who comes from a Bengali family based in Calcutta, West Bengal. He had his first appearance on National Television in 2005 on Indian Singing Reality Show "Fame Gurukul".
His first break came when the Trio – Shankar Ehsaan Loy called him for their song "All for One". And then there was no stopping to his Musical Journey. The singer then went onto become India's one of the most successful voice at the very age of 25. His songs like "Tum Hi Ho" and "Sun Raha Hai Na Tu" topped many charts.
Top Songs of Arijit Singh
Soch Na Sake(Airlift)
Sanam Re(Sanam Re)
Ye Fitoor Mera(Fitoor)
Mein Teri Yadoon Mein(Sanam Teri Kasam)
Gerua(Dilwale)Janam Janam(Dilwale)
Sooraj Dooba Hain(Roy)
KhamoshiyanTu Har Lamha(Khamoshiyan)
Teri Meri Kahani(Gabbar is Back)
Judaai(Badlapur)
Tum Saath Ho(Tamasha)
Tum Hi HoKabira (Encore)
Kabhi Jo Baadal Barse (Jackpot)
Sawan Aaya Hai (3D creature)
Humdard (Ek villian)
Samjhawan (Humpty sharma ki dhulaniya)
Muskurane (City lights)
Raabta (Siyaah Raatein)
Sab Dhan Maati (Jai Gangaajal)
Bolna (Kapoor & Sons)
Wafa Ne Bewafai (Teraa Surroor)
Manwa Behrupiya(Bollywood Diaries)
Khuda Hai Tere Andar (Ghayal Once Again)
Tera Chehra (Sanam Teri Kasam)
Gazab Ka Hai Yeh Din (Sanam Re)
Dil Cheez Tujhe Dedi (Airlift)
Daayre (Dilwale)
Tukur Tukur (Dilwale)
Aayat(Bajirao Mastani)
Agar Tum Saath Ho (Tamasha)
Wat Wat Wat (Tamasha)
Senti Wali Mental (Shaandaar)
Shaam Ke Saaye (Talvar)
Mahi Aaja (Unplugged) (Singh is Bliing)
Khwaishein (Calendar Girls)
Chal Wahan Jaate Hain (Single)
Kya Pataa (Drishyam)
Baaton Ko Teri (All is Well)
Sooiyan (Guddu Rangeela)
Chunar (ABCD 2)
Hamari Adhuri Kahani (Hamari Adhuri Kahani)
Teri Khushboo (Mr. X)
Jeet Gannguli Deewana Tera (Ek Paheli Leela)
Janib (Dilliwaali Zaalim Girlfriend)
Le Chal Mujhe (NH10)
Chori Chori (Hunterrr)
Baatein Ye Kabhi Na (Khamoshiyan)
Mareez-e-Ishq (Zid)
Kyu Hua (Titoo MBA)
Jaise Mera Tu (Happy Ending)
Sajde (Kill Dil)
Manwa Laage (Happy New Year)
Khul Kabhi (Haider)
My Name is Ranveer Ching (Single)
Sukoon Mila (Mary Kom)
Sun Le Zaraa (Singham Returns)
Tere Hoke Rahenge (Raja Natwarlal)
Naina Ashq Na Ho (Holiday)
Dhuaan Dhuaan (Fugly)
Soney Do (CityLights)
Ek Charraiya (CityLights)
Blame The Night (Holiday)
Shaayraana (Holiday)
Aa Raat Bhar (Heropanti)
Mast Magan (2 States)
Tu Hi Hai Aashiqui (Dishkiyaoon)
Shanivaar Raati (Main Tera Hero)
Palat – Tera Hero Idhar Hai (Main Tera Hero)
Suno Na Sangemarmar (Youngistaan)
Desi Romance (Shaadi Ke Side Effects)
Jiya (Gunday)
Main Dhoondne Ko Zamaane Mein (Heartless)
Love Me Thoda Aur (Yaariyan)
Dil Ye Dhokha Dhadi (R.. Rajkumar)
Aye Dil Bata (Ishq Actually)
Ye Laal Ishq (RamLeela)
Har Kisi Ko (Duet)

(Boss)

Kashmir Main Tu Kanyakumari (Chennai Express)

Dilliwaali Girlfriend (Yeh Jawaani Hai Deewani)

Aasan Nahi Yahan (Aashiqui 2)

Milne Hai Mujhse Aayi (Aashiqui 2)

Meri Aashiqui (Aashiqui 2)

Hum Mar Jayenge (Aashiqui 2)

Chahun Main Ya Na (Aashiqui 2)

Uska Hi Bana (1920 Evil Returns)

Yaariyan (Reprise) (Cocktail)
Have you seen?  Best of Salman Khan Songs and Salman Khan Hit Songs
Love this article? Have we missed any of your favorite singer? Share your views.
Save