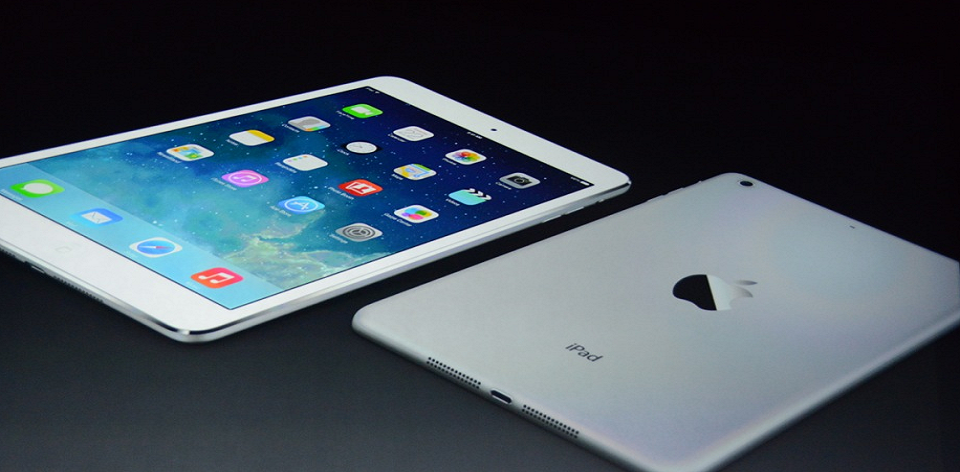 So the favorite Apple arrives with the much awaited Apple iPad Air 2 and iPad Mini 3. The whole world is excited for the latest Tabs(iPads). Here we can check live reviews of Apple Event for Apple iPad Air 2 and iPad Mini 3 Reviews. The readers can also take a summary of X Yosemite operating system and all new 27 inch 5K retina iMac.
Here are the basic highlights of #AppleEvent –
Tim Cook reaches the stage and applauded its last release of iPhone 6 and iPhone 6 plus
Cook Confirmed that iPhone 6 gave a fantastic response creating world record.
He also confirmed that Apple Pay is doing fabulous job in terms of security & functioning. 500 banks are keen to join Apple Pay.
Apple Senior VP Software Engineering, Craig Federighi now on stage.
Craig compares Android and iOS 8 users and revealed that iOS users are more updated.
The iPad Air 2 and iPad Mini 3 Reviews are already on.
OS X Yosemite is absolutely free.
iOS 8.1 coming on Monday
iMac with 5K retina is really cool.
The event goes a big hit and trending on twitter with #AppleEvent.
5 important facts to know about the latest gadgets via this Apple Event –
1. iPad Air 2- iPad Air 2 is the slimmest tablet till date with 6.1 mm thickness or better display and sharpest images. It includes A8x processor for faster service, fingerprint sensor via Touch ID, iSight Camera of 8MP, faster processor, better battery life, less reflective and better web speed performer. iPad Air 2 can also click at 43 MP burst mode photos and panoramas.
2. iPad mini 3 – iPad Mini 3 is found to be almost same as iPad Mini 2 with few different features. it continues with same 5MP camera, same 802.11n WiFi, same A7 chip and same processor. But the addition of Touch-ID in Mini 3 is a new concept. A new golden colour is also added in the Mini 3 collection.
3. OS X Yosemite – OS X Yosemite version 10.10 is a successor of OS X Maverick version 10.9 with several great changes from the former one. it came up with all new icons, dark and light colour schemes for better visual and usable conditions. Apple introduced the concept of continuity, in which one can receive calls, SMS, MMS on iPhone using mac. The hotspot tethering can be made in ease as now iPhone will be connected to Mac for browsing. Safari broswer too improved via Yosemite
4. 27 inch iMac – The 27 inch iMac came up with 5K retina display giving the clearest graphics. The retina display is having display of 5120 * 2880. It comes with a better operating system and better Wifi Compatibility.OS X Yosemite is compatible with it.
5. iOS 8.1 – iOS 8.1 is the first dot version iOS 8. It included Camera roll back feature, which was removed in iOS 8. It comes with Apple Pay and other Yosemite features. iCloud Photo Library in beta is also updated. iOS 8.1 includes "Continuity" compatibility.
Now here we go for some live updates via some knowledgeable and interesting tweets –
Cool #AppleEvent got some new iPads and 5K retina iMac 27inch and even updated Mac Mini and #IOS 8.1 is out Monday OS X Yosemite is free!

— Shannon Alcorn (@ShannonAlcorn) October 16, 2014
New mac mini at $499 http://t.co/Uqz4lXeABq #appleevent pic.twitter.com/5vMtnRexaV — Re/code (@Recode) October 16, 2014
8GB of RAM standard. Ships today #AppleEvent #iMac pic.twitter.com/ndlrRow6aY

— Activa! Solutions (@ActivaSolutions) October 16, 2014
The new iMac integrates new backlight technology and uses 30% less energy Follow #AppleEvent live: http://t.co/s6V4S2EIPO — TOI Tech (@toi_tech) October 16, 2014
The #iPadAir2 bullet points: • #TouchID • #ApplePay • #CrazyThin • Price Drops on Old Models • Pre-order starts tmrw (Oct. 17) #AppleEvent

— Derry London (@Derry_London) October 16, 2014
5120×2280 pixels. 14.7 mil pixels on a display. World's highest resolution display. Retina 5K Display. #AppleEvent pic.twitter.com/Riq3faW5WZ — David Bisset (@dimensionmedia) October 16, 2014
Apple announces iMac with Retina display http://t.co/Uqz4lXeABq #appleevent pic.twitter.com/KGQOAtnTxq

— Re/code (@Recode) October 16, 2014
MyPOV: iMac w retina display announced. When will it be touch enabled???? #AppleEvent pic.twitter.com/s3lIwY34Re — R Ray Wang (王瑞光) (@rwang0) October 16, 2014
Here's a recap of #iPadAir2. Super fast Wifi, new iSight and new FaceTime camera. You can order tomorrow. #AppleEvent

— Guardian Tech (@guardiantech) October 16, 2014
the new iPad lineup #AppleEvent pic.twitter.com/UhXyMxtSGc — Zee Safwan زامل (@zSafwan) October 16, 2014
Touch ID now available for the iPad, making paying with you iPad a possibility #AppleLive #AppleEvent http://t.co/jmmGNvn5Yr

— BusinessNewsNetwork (@BNN) October 16, 2014
iPad mini 3 comes in Silver, Gold, Space Gray varieties. Here are the prices. #AppleEvent pic.twitter.com/Y1ivKWUkj3 — Mikah Sargent (@mikahsargent) October 16, 2014
The iPad mini 3 http://t.co/Uqz4lXeABq #appleevent pic.twitter.com/qBox987EsJ

— Re/code (@Recode) October 16, 2014
So how much is the new #iPadAir2? #AppleEvent pic.twitter.com/UabwKcZXCM — Jessica Mack (@js_mack) October 16, 2014
The iPad Air 2 has a next-generation retina display, a 2nd-gen 64-bit A8X chip and ultrafast wireless. #AppleEvent

— Inside (@inside) October 16, 2014
Apple iPad Air 2 summary. http://t.co/X7PvLJTjCd #AppleEvent pic.twitter.com/edoON48hSe — Lance Ulanoff (@LanceUlanoff) October 16, 2014
At #AppleEvent, exec Federighi says with Yosemite and iOS 8, Apple TV can Airplay without a WiFi network

— Joan E. Solsman (@joan_e) October 16, 2014
AirDrop and AirPlay are two of the BEST creations for OS #AppleEvent pic.twitter.com/vqEV6gyo3q — #unitedInPrayer (@inzlabs) October 16, 2014
The iCloud photo library in iOS 8.1 is a great reason alone to upgrade. 5GB free storage, inexpensive for more than that. #appleevent

— Cool Mom Tech (@coolmomtech) October 16, 2014
iOS 8.1 brings back the beloved camera roll and adds support for Apple Pay (live blog) http://t.co/XdEZLcWOya #AppleEvent — CNET (@CNET) October 16, 2014
#Apple is bringing back Camera Roll for the iOS 8.1 #AppleEvent

— LifeProof (@LifeProof) October 16, 2014
#iOS 8.1 Ability to access all your photos and video at their original resolution, with no downscaling #AppleEvent — TheAppWhisperer.com (@TheAppWhisperer) October 16, 2014
iOS 8.1: The Bug Fix Edition #AppleEvent

— Christscreama Warren (@film_girl) October 16, 2014
iOS 8 adoption has reached 48% – Craig Federighi #AppleEvent — The Next Web (@TheNextWeb) October 16, 2014
Think Steve would proud of the simplicity of this lineup? #applelive #appleevent pic.twitter.com/EjpUvAipwX

— YaskoPhoto (@YaskoPhoto) October 16, 2014
Also Read –