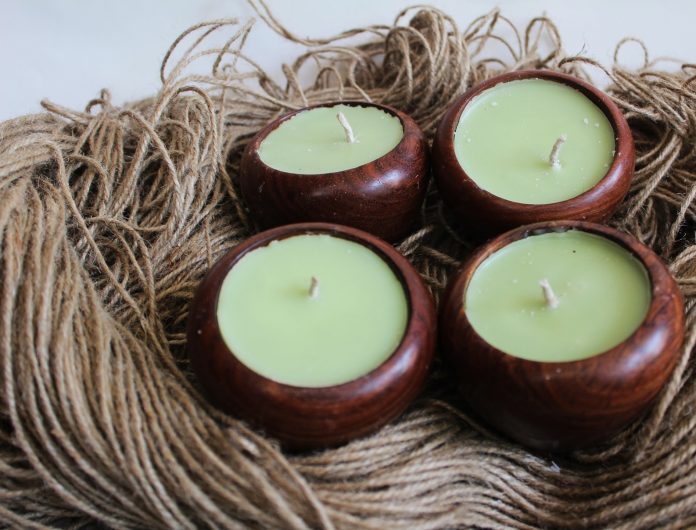 Introducing new people to our readers is always a great experience here at LetUsPublish. After the great response on Interview with Vishakha Agarwal from Gharaz, here we have another beautiful entrepreneur based in pink city, who is passionate for home & décor.
Hey Akshya, Welcome to LetUsPublish. We are glad to have you here. Please share a little about you and your work?
I am Akshya Agarwal and I have started my Business during my last semester of MBA. After becoming a gold medalist in MBA I have decided to be an entrepreneur because I am the fourth generation entrepreneur in my business family.
I have started my venture BHRTI HOME DÉCOR BY AKSHYA AGARWAL which include home decor products and which all are hand carved and handmade in brass, brass with chips and Onyx handmade articles, Aroma scented candles with 100% natural Soy wax and Bees wax which is smokeless and eco friendly.
What makes you to choose home décor as your profession?
I chose this because I feel like people are so much concerned about how they want their home to be and thought of providing them with the same what they want as decorative products to make their house a home.
What is the USP of Bhrti home décor by Akshya ? Please share more about Bhrti Décor.
The USP is the quality of the wax i.e. 100% natural soy and bees wax we used in the candles and the customization of our products according to the needs of the customer. There are not many competitors of candles who are selling pure soy and bees wax candles.
When it comes to designing and customizing home and décor, how you assure your every product tells a unique story?
Ofcourse it does, because when it comes to designing and customizing the products, we make sure to craft products according to customer requirements according to their home and what they want as décor.
How you feel to be the part of business family? Have you ever thought to work for someone else or might in some other vertical?
I feel really blessed to be a part of business family as I think we can devote our time with our family as well in business too when you are in a family business. Also we don't have so many hurdles at the introduction stage too.
What are your plans to expand this business?
Presently, We are working on extending our scented candles range so we are already working in Scented Votive candles, Scented Pillar candles in different sizes in different fragrances and now we are expanding into Tree bark and wooden candles in different shapes and sizes.

How you and Vishakha are involved in each other's work?
We never do our work alone we both are involved in each other's work as when we have to look at our designs whether it is in jewelry or candle we both consult with each other. Also we both take part in exhibitions together. We enjoy each other's company even at work.
Please share your message to the girls who are phobic to take their career decisions.
To all the future women entrepreneurs – Women are creative from birth you just need to explore yourself, it's the time – Go explore and start with your best. And I'm sure you are going to achieve success in life. Good luck 🙂

Please show some of your master pieces, so that our readers have more reasons to shop from you.
Website: www.bhrtiimpex.com
Fb Profile Link: https://www.facebook.com/Iovezacefron
Startup Fb Handle: www.facebook.com/bhrtihomedecorandgiftables
Startup Instagram Handle: @Bhrtihomedecor
Twitter: @agarwalakshya93
Thanks for checking this interview of Akshya. Her journey is an inspiration for many and we wish her all the very best for her venture.
Read Trending Stories –