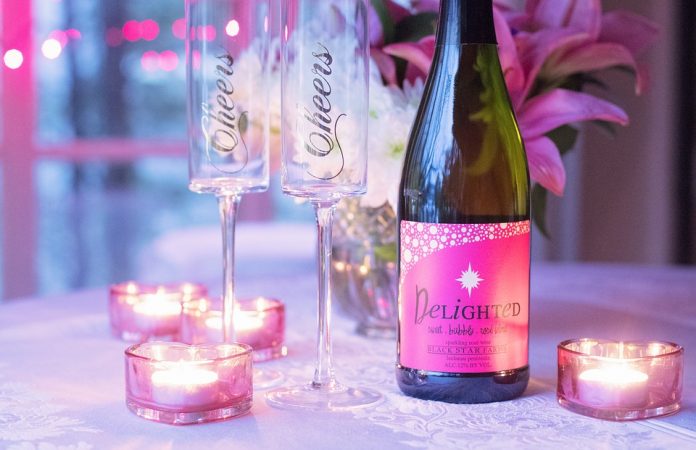 New Year celebrations are always so much fun! You get to do away with the old and bring in the new year with new hope and dreams. Everyone is in the holiday mood and ready to cozy in under a blanket with their favourite cup of a hot beverage. If you are planning on making that cuppa extra memorable, here are a few things you could do –
5 Unique Ways to Celebrate New Year Vacations
The Udaivilas Palace Hotel in Udaipur is the perfect setting to bring in the New Year. Not only is it in one of the most romantic cities in the country, it is also one of the most luxurious ones, with a private pool, personal butler service and what not! So surprise your partner with a New Year's Eve getaway to this Royal Paradise.
If you want to fly down to Udaipur, I have a recommendation here – get yourself a Jet Airways American Express Platinum Credit Card, which offers 1 free (excluding taxes) one-way Jet Airways ticket for domestic travel on your very first charge, plus 10,000 JPMiles as a welcome Bonus! This means that you can book a Delhi-Udaipur return ticket with these 10,000 Bonus JPMiles for yourself, and can use the complimentary ticket for your partner! Basically, you already saved on your flight tickets for this holiday! Isn't that awesome? 
2) Get Serenaded With The Snow And Fireworks
Shimla is the perfect place to spend your New Year's Eve if you want to escape the loud city parties. Plan your trip to the hills and set up a camp with other revellers. Let the cold winds brush your cheeks and music from a distant stranger's guitar serenade you, with snow clad peaks and fireworks.
Now guys, do ensure that you guys are warm enough to enjoy this pristine experience. Get yourself the appropriate winter wear so that nothing can come in the way of your New Year celebrations. Keep it cosy, comfortable and warm, but also extra rewarding by getting your jackets, socks, sweaters and beanies from here, and earn JPMiles for everything you shop so that you can redeem these for your next holiday!  
3) Go VIP at Universal Studios Singapore! 
What's better than watching fireworks over the mountains? Watching them at Universal Studios! Make most of the long weekend and say hello to 2018 in a super-fun and different way! Book VIP Tour at Universal Studios Singapore for a weekend of stardom and magical celebrations!
You can enjoy an all-day admission to the world-famous park with priority access to rides and shows before or after your guided tour so you don't have to wait in line, private photo sessions with your favourite cartoon characters, a one-way private transfer to the studio, plus lots of JPMiles along with this tour!
Also, Universal Studios Singapore celebrates New Years Eve like nowhere else, with firework formations that you will remember for life. For access to the New Years Eve here, you need to book a separate New Year Pass on their official website. 
4) Escape To The Scotland Of The East 
How about you spend your New Year's Eve in the most cosmopolitan city of the North-East, bustling with youth and eclectic vibes? There are many live music cafes that keep the streets buzzing and some fantastic rooftop party venues to hip and hop into the New Year. Stay at the cosiest hotels, and earn JPMiles for it too!      
5) Whisper Sweet Nothings On A Quiet Dinner Date 
Even if you don't have the time for any of the above, you can still make your New Year celebrations memorable. Just invite your partner out for a romantic dinner and make sure that you have a reservation in place. Reserve your table at your favourite little café or bistro, and make it special anyway! To make it extra special, surprise your loved one by booking a curated menu at some of the finest restaurants, and bring in the New Year indulging your taste buds with unique cuisines by the best chefs! Oh, and collect your JPMiles for the experience, of course. 
And most importantly, wherever your plans may take you for New Year's, remember to use your Jet Airways / Jet Privilege co-branded credit card for all your transactions – from shopping to dining and booking hotel rooms – to accumulate JPMiles that you can use for your next vacation to fly free! With 15 different bank cards to choose from and a variety of airline partners to explore, you can earn JPMiles for your next Award Flight every time you swipe!
Isn't it so cool how you can actually save up for your next vacay by collecting JPMiles during your New Year celebration? After all, 2018 needs to check out a few bucket list destinations!
Note – In association with jetprivilege.com
So how will you bring in your New Year? Tell us in comments below.
You may also love to check –