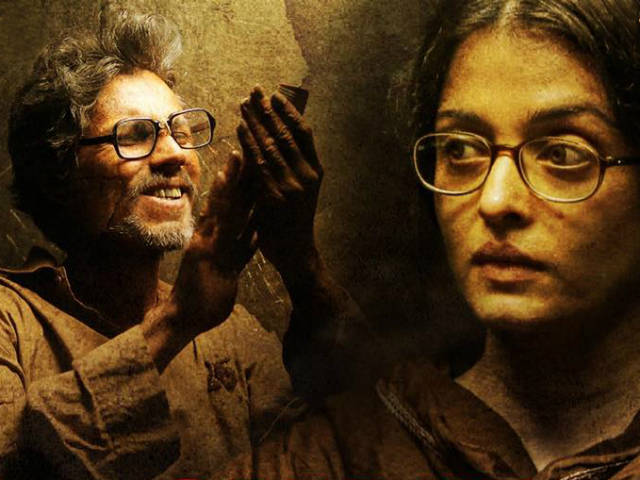 What's the plan for the weekend folks? If you are out of a plan, then take the time to read our post. We suggest you to book tickets for the soul-touching film Sarbjit. The movie is a biopic of Sarabjit Singh, an emotional journey of Sarabjit and his sister's fight. Directed by Omung Kumar, we bet the film is a must watch. The film has released on May 20, and we definitely want our readers to watch the heart touching the story of Sarabjit and his family. Take a look at our 5 reasons to watch the film.

True Story:
The movie is about a farmer who mistakenly enters the borders of Pakistan and is falsely charged as RAW agent. When the Pakistan's law court announces his death sentence, the life of his family back in India stops stills. But with a fighting spirit, Sarabjit's sister Dalbir Kaur spends her 23 years fighting for her brother's innocence. It would be worth watching, how the actors beautifully portray the real life characters.
Powerpack Cast:
When you have an amalgam of actors and actresses like Randeep Hooda, Aishwarya Rai, Richa Chadda, Darshan Kumar, then you are sure to watch some sensational performances. Randeep Hooda is the protagonist in the film, has lost 18 kilos in 28 days to get into the character. And he got into the character of Sarabjit just by reading his letters to his family. Aishwarya Rai, who is a versatile actress is the backbone of the film and the trailer has shown some intense emotional side of Ash. Moreover, Richa Chadda has acted as the wife of Sarabjit, Darshan Kumar is the lawyer, fighting for Sarabjit's release.

National Award Winning Director:
Omung Kumar, the man behind the powerful film has already won our hearts with biopic Mary Kom. Hence, there is an anticipation, whether the film will be on par excellence or not, though watching the trailer we feel the movie is powerful and worth watching.

Powerful Dialogue:

Omung Kumar had a strong dialogue delivery in Mary Kom, and nothing less is expected from this film too. The trailers showed amazing dialogues such as 'Hum Hindustani peeth dikhana seekha hi nahi hai' and 'Aap ke liye jang hai, humare liye toh intezar'. These dialogues definitely touch our soul and it would be interesting watching the remarkable actors delivering such powerful dialogues.

Heart melting songs:

The songs of Sarabjit have already become chartbusters, especially the romantic song 'Salamat' composed by Amaal Mallik, sung by Amaal Mallik, Arijit Singh, Tulsi Kumar, and the painful song 'Dard' crooned by Sonu Nigam. The film even has a peppy soundtrack Tung Lak and Meherbaan which is another powerful song. The songs have already hit 1 million views on YouTube.
Image Source: google.com
So we hope we have given you enough reasons to watch this emotional biopic. Do share your views with us.
Read More Interesting Articles-