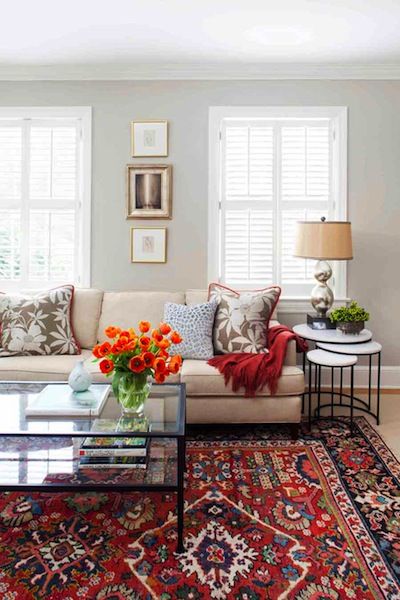 Be it Rakhi or Diwali, we Indians love decorating our home during the festive. And the center of the attraction is the living room which should scream about the festive season. if you are like us who loves revamping rooms every festive season, then this post is just for you. One the day of celebration, your living room will be the busiest room with your family, relatives, and friends. To get the authentic feel of this day, why not to decorate your living room and earn compliments along with gifts! Keeping up with the same tune, we bring to you brilliant ideas to make your living room lively for any festive occasion:
Lit the room with light to set the mood right
With love and happiness all around give some more light to multiply the joy. Use candles, designer diyas, lamps, scented candles to make your living room bright. Make use of votive holders and tea lights. If you have a console table, use it properly. 
Display love on the walls with Unique Wall Stickers
This one is the latest and trendy addition! You can go for easy-to-apply, removable wall stickers easily available online. These vinyl designed stickers can be applied to any surface or walls.  Festival wall stickers will not show your enthusiasm for the festival but will also add drama and interest to enliven your living room.
Exhibit vivid colours of love in the form of Rangoli
You can provide a traditional essence to this festival and show your love for Indian culture with handmade Rangoli. Use a corner of living room provided it is not the pathway and can be easily seen. Use glitters to beautify your colourful Rangoli.
Experiment with cutleries to make food tempting
Indian festivals are incomplete without mouth-watering delicacies! An array of delicious sweets, snacks and the main course will win hearts of your relatives! To make it even more relishing serve the food in classic crockery. You can also decorate your dining table with elegant trays, decorative platters, fresh flowers and colourful table mats and napkins.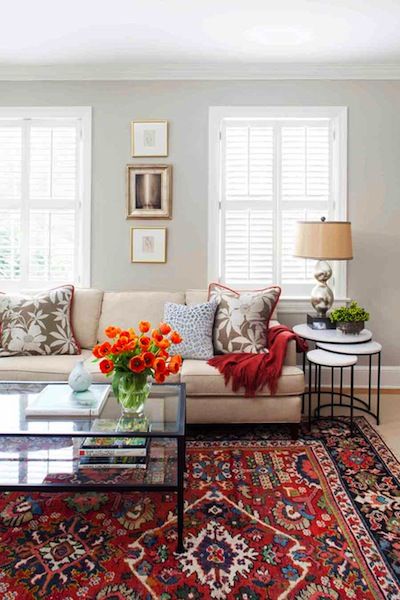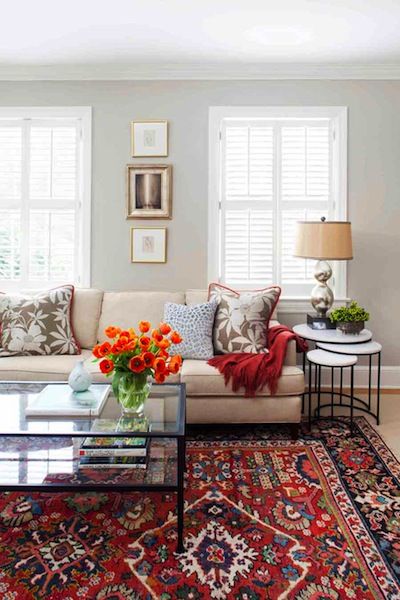 Don't forget to bring fresh flowers during the festivals and spread the fragrance of love in your living room. You can use them in Rangoli or line up the sides of the room with fresh flowers. A bouquet of fresh flowers on the corner table or on the dining table looks great.
Dress your cushions with bright Indian motifs and prints which will surely make your living room aesthetically appealing and vivacious. Notably, cushion covers made out of old silk sarees will definitely add the needed glam to your living room.
Remember, ambience plays a very crucial role in setting your mood! So make your living room lively!
To keep your spirits high, dress to your best, revamp your abode in the best possible way. 
Image source: Pinterest.com
Read More-