It is said that once in a lifetime, we should travel solo, you will then see life differently. When you go for a solo trip, you introspect life, you get more me time and you would discover how capable you actually are. So say yes to adventure and take a solo trip as life is short and the world is wide.
Once you have decided for a solo travel, there is a plethora of background work you need to do, to make your trip a success. From booking flights, hotels to planning a trip itinerary, there is loads of hard work involved in a trip. However, we are here to help you with what to carry with yourself when you travel solo.
Read more and find out what are the must have travel gears for the solo traveler that will make your trip smooth and memorable.

1. Travel documents:
We know you would be super busy with the preparation for your travel and that is why we want you to carry a mini folder where you can stash your travel documents such as passport, boarding pass, flight tickets, hotel confirmation, trip itinerary, driving license. Make sure you take the printout of all the documents as some places they demand a hard copy of all the documents.

2. Credit Cards/ Cash:
If you're traveling within the country or going abroad, do carry sufficient cash and keep few notes in your hidden wallet, suitcase. Not to forget your credit and debit cards that would let you buy all the souvenirs, and other essentials easily.

3. Camera:
You definitely need a camera to capture all your memories of the travel, so ditch your phone camera and invest in a lightweight yet high-resolution camera that would give you impeccable photos which you can post on your social media handlers.

4. Travel Pillow:
You wouldn't realize the essence of travel pillow unless you have bought it. If you don't want neck stiffness, then get yourself an adjustable neck pillow that would let you sleep like a baby. You can easily shop for them at any of the e-commerce sites.

5. Tech necessities:
We live in a technological world and that is why you ought to carry all the tech necessities that would keep your travel smooth. As you are traveling alone, you would get loads of me time, so do get yourself an ebook reader or iPad. Apart from that do pack phone (impossible to leave), earphones, portable charger and universal charger (for foreign lands).

6. Poncho: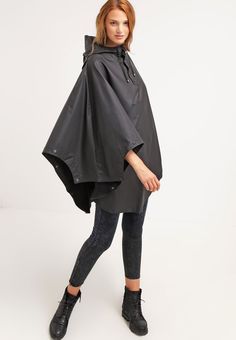 Find out the weather conditions of the place that you are traveling and accordingly invest in a poncho that looks stylish as well as will protect you from rains and winds.

7. Ziplock bag:
For all your unclean clothes, undergarments, damp clothes you need a zip lock bag that would separate the messy clothes from fresh clothes. Carry extra zip lock bags that you can use to keep your gadgets, liquid bottles and other essentials. Image 1

8. Travel outfits:
Less is more, especially when you are traveling. So for one week trip, you can carry 5 tops, 3 tank tops, 4 bottoms, 7 undergarments and leave one-time-wear outfits in your closet. Don't forget to pack your nightwear and if you traveling to the colder region do carry fleece jackets.

9. Comfortable shoes:
Shoes can either make or break your trip. It is best to carry utmost comfortable shoes that would make your city tour by foot an easy task. For both men and women, we suggest you carry sneakers and flip flop sandals. Girls reserve your high heels for dinners and small trips.

10. Cosmetic/ toiletries bag:
For a smart and light packing, it is important that sort all your toiletry essentials in a small travel bag that you can purchase online. Whereas for girls, if you don't want to hunt for your cosmetics in your handbag, then you can organize all your cosmetics in a compact cosmetic travel bag.

11. Jewelry roll on bag:

If you are a jewelry junkie, then sort your jewelry in the jewelry roll on bag that would occupy less space and keep all your jewelry fuss free. How easy, right? Also, avoid carrying precious jewelry as you don't want any unwanted attention instead carry fashion jewelry and look fabulous wherever you go. Image from Popsugar.

12. Quick dry towels:
We know hotels do provide towels but do carry a quick dry, microfiber towels which can come handy during emergencies, super hot days or even if you are camping.

13. Essential toiletries:
We have listed the essential toiletries that can make your travel super smooth, take a look:
1.Tooth paste and tooth brush
2. Wet wipes/ Hand sanitizer
3. Pain reliever medicines
4. Anti-allergy tablets
5. Insect repellent
6. Personal medicines
7. Gas relief, anti-diarrheal medicines, ginger candy for motion sickness
8. Band-aid and cotton balls.

14. Beauty essentials:
For all the solo women, we have come with a list that would give you a fuss-free trip:
1. Eye mask
2. Lip balm with SPF
3. Sunscreen
4. Travel size body wash
5. Dry shampoo
6. Face cleanser
7. Deodorants and perfume
8. Makeup essentials- mascara, kohl pencil, lipstick, concealer, face cream, bronzer, highlighter (if you are makeup junkie)
9. Sanitary pads, tampons
10. Tweezers and nail clippers

These were our list for solo travelers. If you have anything more to add in the list do let us know. We hope you have a hassle free and best solo trip. Some images are from Pinterest.

Check more travel stories here –