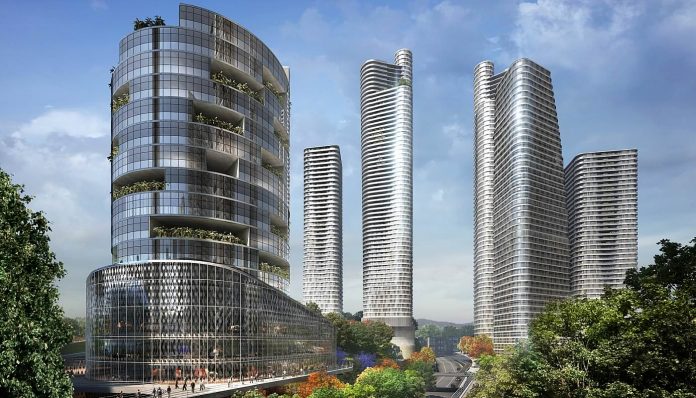 Before moving forward, I would like you to answer three simple questions:
Are you are one of those thousand people who commute daily to Gurgaon after spending hours in Metro or Traffic Jam?
Are you fed up with daily fights and arguments with your PG/Flat Owner?
Do you want to own your house in Gurgaon?
If your answer is yes for any one of these questions, this post is just made for you. Different people have different dreams. Some want to become a pilot, some want to go on a world tour and some want to own a racing car. However, owing a house is a dream for everyone. Everyone wants to own a house at a prime location with all basic amenities nearby and far away from the hustle and bustle of the city.
Owning a house in NCR is a Herculean task. The lack of free space and sky touching prices are just a few of many options which become a hurdle while planning to buy a house. Buying a house in Delhi or Ghaziabad means you will have to shed a lot of money and even then you won't be able to find your dream home. Now, you are left with only one option which is Gurgaon. Gurugram, more popularly Gurgaon, is growing at a tremendous pace. The city has developed by leaps and bounds in last few years. While this rapid progress made Gurgaon a high-tech smart city, the very same progress is converting Gurgaon into yet another Delhi.
Pollution, Traffic Jam, lack of open space; the list of problems is long. Although not every part of Gurgaon is same as there are still some parts in Gurgaon which are worth mentioning. One such part is South of Gurgaon. Now, the million-dollar question is what makes South of Gurgaon different from rest of NCR and why you should buy a home here. Here are top 5 reasons why you need to buy a home in South of Gurgaon.
South of Gurgaon is affordable and we are not hiding anything here.
You may have heard or saw may ads or campaigns which claim to offer house and flats at most affordable prices. However, we all know about the hidden costs and false promises made in these ads. Well, South of Gurgaon offers what it says. Since it is situated on the outskirts of Gurgaon, you can easily get an affordable home in South of Gurgaon.
Excellent Connectivity
This is one of the best reasons to choose South of Gurgaon as your home. The place is just a 15 minutes' drive from prime locations like Gurgaon's Golf Course Extension Road, Rajeev Chowk, Hero Honda Chowk and NH8. All major and basic amenities like educational hubs, health centers, hospitals and MNCs are located at an easy and fast accessible distance. If you are working in Gurgaon, you won't be able to find a better and closer place from your office like you will get at South of Gurgaon.
Future Progress
Metro Connectivity from Huda City Centre is already in progress which shows that South of Gurgaon will be the next big thing. Projects like Badshahpur Flyover, Orbital Rail Corridor, Delhi-Mumbai Freight Corridor are just a few examples proving the fact that future progress is not an area of doubt for South of Gurgaon.
Higher Return
It is known fact that property prices are not growing at the same pace as they used to. The rate of return has decreased considerably in the past few years. However, due to the shortage of Land in Delhi & Gurgaon, developers have moved to South of Gurgaon and unlike most of the NCR, property prices are increasing here at a good pace.
Less Crowded and Less Pollution
I will be honest here. Overpopulation and pollution are two big things our country is facing today. No city is free from it. The only difference is that some are highly polluted and crowded, and some are less. South of Gurgaon falls in the category of a less crowded area and you can finally find your solace in here.
The house will be yours and it is your dream. I am just one the path to enlighten you to fulfill you dream, and as things stand, the final decision is yours.
You can also visit their websites links – http://www.southgurgaon.com/
Also Read –