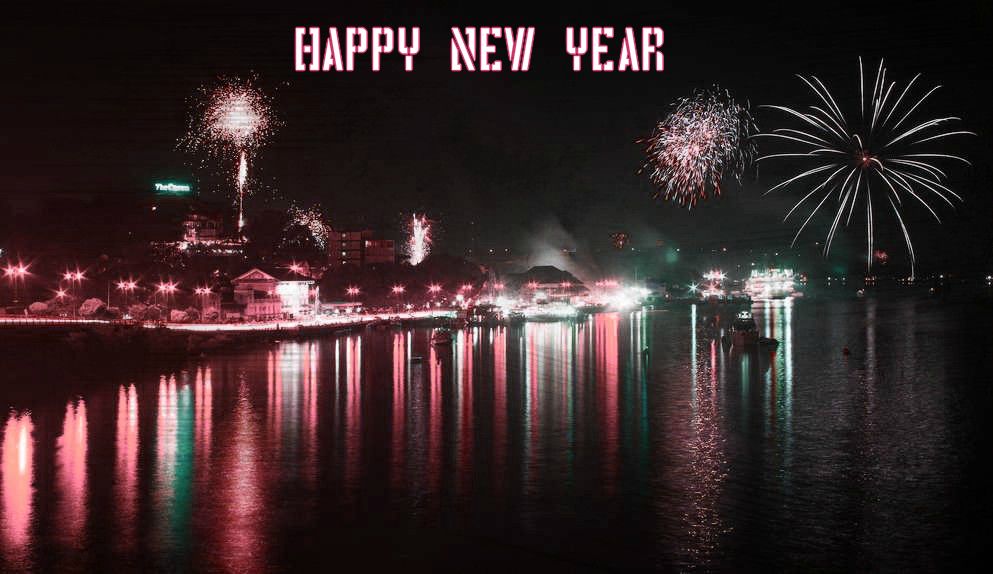 New Year is one of the best time to celebrate and loose yourself from a busy tight schedule. Everyone wants to enjoy this big occasion with family or friends. The short span between Christmas and New Year makes this time period the best to enjoy.
Many people prefer to celebrate this grand occasion away from their homes.
Top 20 places in India to celebrate new year –
1. Andaman & Nicobar Islands
Andaman & Nicobar Islands are one of the best places to celebrate new year. The beautiful natural surroundings and peace makes it one of the best destination for celebrations. One can party hard on islands, beaches, resorts, yacht etc at this stunning place. It is one of the cleanest and greenest part of India with a lot of calm and peace.
The boat riding and other water sport activities are one of the best thing to enjoy your moments. The beautiful scenery helps you to forget all the tensions and energizes for a enthusiastic new year. Apart from beautiful islands, there are several tourists spots situated on these islands which will make your new year more fabulous.
2. Goa
Goa is no doubt the best place in India to celebrate new year with your family and friends. Goa provides all types of fun one needs at this time of the year. The state of Goa consists of several beautiful aspects including beaches, pubs, bars, discos, guest houses, resorts etc. Each and every type of drink is available to celebrate the best.
From traditional food to Sea food, tourists can find and eat anything they love. Famous resorts and bars provides special arrangements on the eve of new year. Apart from Indians, several foreigners around the globe visit Goa to enjoy and celebrate. Goa is also one of the best places for party lovers.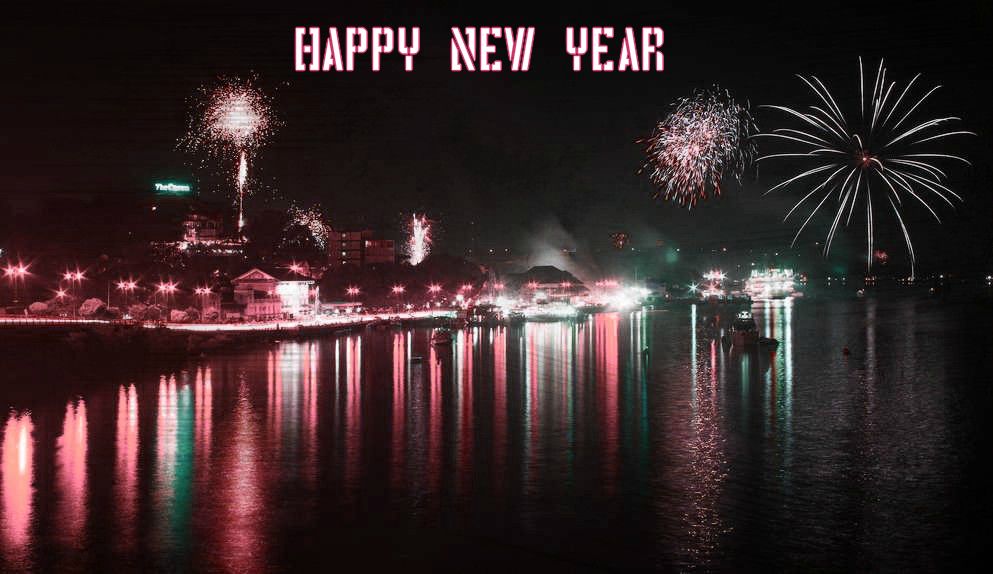 3. Pondicherry
Pondicherry is again one of the most desired destination to hang around with family and friends on the eve of new year. There are several event organizers who organize events on the eve of new year.
The beaches are the best place to enjoy at Pondicherry. Apart from that, special sea foods and drinks are also available to make the celebrations more special.
4.Udaipur
Udiapur is one of the most beautiful city of Rajasthan. If anyone really wants to celebrate new year in a beautiful as well as cultured place, then Udaipur is one of the finest option to choose from. The place consists of beautiful palaces, resorts, hotels, villas to stay. These amazing buildings and fireworks will make your eve a great one. The facility of DJs, discos etc are also available in abundance.
5. Varanasi
Located on the Ghats of Ganges, Varanasi offers as one of the best destination to enjoy new year. The Ghats on the eve of new year is a worth watch. The fireworks and the lightings on the Ghats gives an altogether special and enthusiastic feeling for welcoming the new year. The chants of Hindu Gods also seem as purifying souls there.
So with the blessings of Lord Shiva and "Ganga Maa", Varanasi is no doubt one of the best place to start a new year. 
6. Mumbai
The financial capital of India or "Mayanagari" is none other than Mumbai. Mumbai is the city which never sleeps and is always full of zeal for a new day. So obviously, how this city can be unprepared for a new year.
The celebrations of new year in this city is a worth watch. People from different parts of country come here to enjoy the new year celebrations. The city is a perfect destination as it facilitates everything, one could imagine  to celebrate with.
7. Manali
Manali is one of the most beautiful place in India. During winters, Manali becomes one of the favorite destinations in new year because of the snow fall and various snow sporting activities. This place is full of tourists on new years as people want to start a beautiful new year at a beautiful place.
8. Sikkim
Sikkim is a small state of India which boasts for its natural beauty. It consists of Great Himalayas, waterfalls, rivers, natural springs, etc which obviously motivates and attracts tourists to celebrate new year here only. Its been a great idea to start new year with trekking and excursions.
The temperature of the place is below zero degrees during new year but the enthusiasm of a new year gives an altogether special feeling. The clouds in Sikkim are generally at your fingertips which itself is a great feeling to welcome a new year.
9. Darjeeling
Darjeeling is located in West Bengal and is one of the most beautiful place to spend a new year. Again its one of the places well surrounded by nature's beauty.
Darjeeling celebrates Christmas with a lot of enthusiasm and thus tourists want to continue those magical moments till new year. The high Himalayas are one of the best place to start new year.
10. Munnar
Munnar lies in the southern part of India and its one of the most peaceful city to start a new year. This beautiful place is situated in Kerala where India offers you nature's beauty at its best. Its said that the atmosphere of Munnar contains some positive energy which strengthens the body and soul from inside.
So obviously, Munnar gives you one of the best option to start a new year with high hope and positive energy. Tourists from various parts of globe reach Munnar.
11. McleodGanj
McleodGanj which again lies in the lap of Himalayas generally welcomes new year with snow and rain. This type of beauty arises an excitement among tourists. People from Delhi, UP, Haryana, Punjab love to spend their new year at Mcleodganj.
Many Buddhist preachers too visits this beautiful place to start their new year from a Buddhist monastery.
12.Mysore
Mysore is one of the royal cities of India which obviously welcomes new year in a royal and traditional way. The major parts look like a new bride on the eve of new year. Mysore consists of beautiful palaces and religious places which are worth a visit on the new year eve.
The beautiful weather and nice atmosphere energizes for a new beginning. The luxurious and royal hotels are a great place to welcome your new year.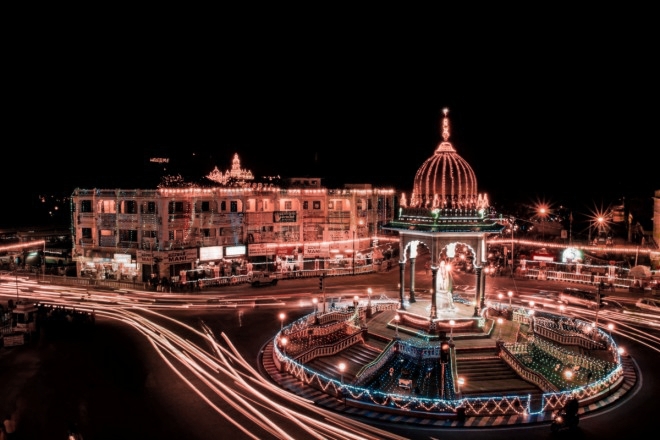 13. Shimla
One of the most famous hill station of India, Shimla is no doubt the favorite destinations for snow lovers. Tourists across the nation visit this place to enjoy new year with this amazing beauty of nature. The snowfall during new year just gives an awesome feeling of welcoming the new year. This hill station is one of the best places to enjoy new year with family and friends.
14. Ooty
Ooty is one of the most famous hill station situated on Nilgiri hills. It is again one of the best place to celebrate new year with nature. The place consists of some exotic natural beauty with awesome atmosphere. One can enjoy the Indian cold weather at its best in Ooty during new year days. The lakes, gardens, parks add a tremendous flavor in your holidays.
The place consist of some very beautiful and amazing resorts, hotels, guest houses etc only for the purpose of new year celebrations.
15. Vaishno Devi, Katra
Seeking blessings of Goddess Vaishno Devi on the first day of year is also considered to be very lucky. Hindu devotees across the globe try their level best to visit this holy shrine in the chilling eve of new year so that the power of Mata Vaishno Devi bless them for a whole full year.
One should reach Katra 2-3 days before for fulfilling his/her wish to seek Vaishno devi blessings on 1st January. Its the best place to celebrate new year with songs of Mata and devotees.
16. Kochi
Kochi in Kerala offers an amazing scene of beach, sea and backwaters. It's also one of the upcoming metro cities of India. The place consists of one of the biggest malls in India as well as the Kochi Metro(under construction).
Several event organizers select this place to make new year celebrations. This lovely place is a well developed city and one can enjoy its best with all means from artificial facts to natural delights.
17. Bangalore
Bangalore, the IT capital of India celebrates new year with a lot of enthusiasm. Several event organizers organize various events at various places across city. The city is enlightened with lights and bulbs. The minute hand on 12 comes with fireworks across the city.
Several pubs and bars organizes special arrangements to enjoy this beautiful moment of new year. The awesome weather of Bangalore attracts many to enjoy new year in this metro city.
18. Vishakhapatnam
Vishakhapatnam or Vizag which lies on the Bay of Bengal is another beach destination of India to celebrate a wonderful new year. The celebrations take place here with a lot of noise encouraging music and dance.
People welcome new year mostly across the beach and resorts with different type of drinks. Apart from Indians, many foreigners too join the new year party.
19. Amritsar
Amritsar can be regarded as the Mecca of Sikhs and obviously one of the most important destination of Punjab. Not only Sikhs, but Hindus too love to visit the Golden Temple on the occasion of  new year.
Amritsar also offers a visit to Wagah Border apart from the holy Golden temple. The weather of Punjab is also found to be cool but good from tourists point of view.
20. New Delhi
Last, but not the least is the capital of India which is no doubt one of the best place in India to celebrate new year. The Connaught place in the Central part of Delhi is the must visit part during new year eve. Apart from several functions, shoppers also finds it heaven due to the special new year discount process generally followed by shopkeepers.
At 12, the whole CP gets dark(without light) for 1 second and after that it announces the welcoming of new year. Delhites enjoys new year in their own special way. Some prefer to drink, so some prefers to dance and party. The city welcomes new year with a tremendous zeal.
Hopefully you readers will like these places and explore them on the occasion of New Year and Christmas. Do give us your valuable suggestions in comment box below.
You may also enjoy –