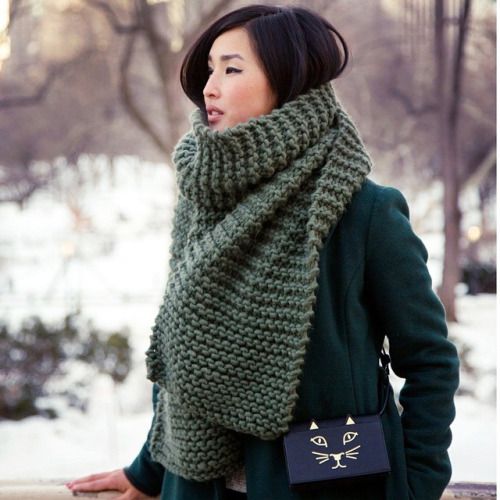 The crisp, chilly air around us demands a wardrobe transition, and no matter how harsh the weather is, the fashion statement must be made. So girls, it is the time to revamp your wardrobe with winter fashion essentials, and instead of hiding in a baggy outfit, why not style like a boss? If you want to look as sassy as you were during the summer, then we bet you will love this post.
We have handpicked certain winter essentials and even shared tips and ideas on how to style these stunning essentials, and we bet you will look nothing less than a star. Also, you can wear these winter wardrobe essentials from work to play. Without further ado, let's dive into the top 10 winter wardrobe essentials:

1. Turtleneck sweater:
This has been the biggest trend of the winter 2017 and the coolest thing about turtleneck sweater is that it flatters every girl.
Style tip 1- Pick a deep shade turtleneck sweater and wear it with denims and ankle boots. Enhance your look with fedora and leather jacket.
Style tip 2- you can even layer turtleneck sweater with a slip dress, pair it with knee high boots, and then you are good to go. This look is perfect for casual outings and dinner dates.
2. Woolen poncho:
Look chic and effortlessly fashionable in a woolen poncho that will keep you warm during the cold winters. Poncho would look great on plus size women or those who want to hide fat. Make sure you wear skinny pants or midi skirts that will balance the look.

3. Sweater dress:
Winter days call for Christmas and New Year parties, and the best way to look gorgeous for all the parties is wearing a sweater dress. You can also explore some warm hoodies for women while shopping your winter wardrobe essentials.


Style tip- Wear sweater dress with ankle boots and layer yourself with a duster or waterfall coat.
Style tip 2- For big parties, wear glittery sweater dress with tights/ stockings and carry a top handle bag to look like a diva.
4. Leather pants:
Your winter wardrobe is incomplete without leather pants. The best thing about leather pants is that you can wear them with a long tunic, sweatshirt or button down shirt and look like a glam doll.
Style tip- instead of black leather pants, pick deep shades to break the monotonous look.
5. Trench coat:
Since the weather would become super chilly in a few months, it would be great to pack your wardrobe with a trench coat. Pick pastel shades trench coat for the western outfit, whereas choose an embroidery trench coat for Indian wear, especially for the weddings.
6. Woollen skirts:
Don't let the weather dampen your mood or your wardrobe! Do doll up in cute midi skirts and team it with a cold shoulder sweater, sweatshirt, bell-sleeve blouse, and wear a long coat to bring major winter vibes. Don't forget suede heels and statement jewelry to add a dash of glamour.

7. Statement coat:
Elevate your outfit with a stylish statement coat because winter comes only once a year! By statement, we mean vibrant poppy shades, fur coats, and metallic coats that will not only keep you toasty warm, but will even enhance your complete look. Accessorize your outfit with a scarf, statement earrings, and boots.

8. Woollen scarves:
Winter and scarves go hand in hand. And it is the best time of the year to flaunt your vibrant collection of scarves. Even if you have just a single scarf, you can style it in unique ways- from infinity style to loop style, and your dress would pump up beautifully.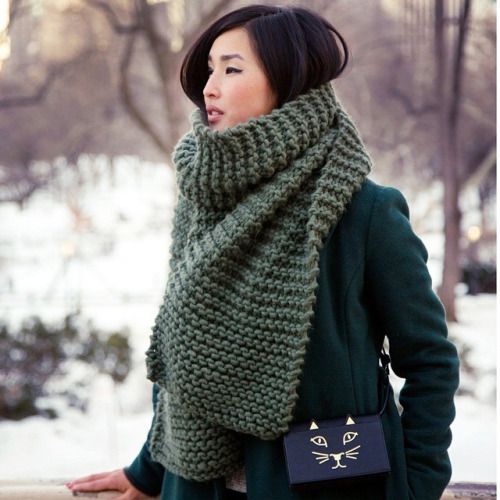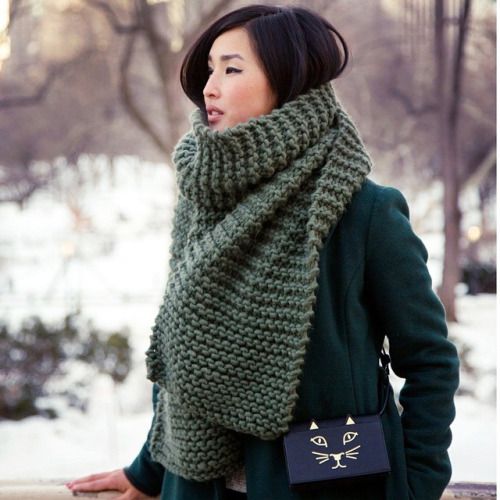 9. Pom Pom Beanies:
Cute beanies are a must have during the winters, and you can wear them with any outfit and look super stylish. As pom pom is in fashion, pick a cute pom pom beanie and bring the street style game on.

10. Over the knee boots:
The last one is our favourite! We find over the knee boots super hot and perfect for the winters. Only if Indian summer wasn't so sultry, then we would recommend all to wear them during the summer too!

Style tip- Wear it with mini-skirts, jumper dress, sweater dress, or denims to look super gorgeous.
So go girl, revamp your winter wardrobe and bring a super chic touch worth applauding. Which is your favourite winter wardrobe essential? Share with us in the comments below.
Image source- pinterest.com, google.com
You May Also Check-