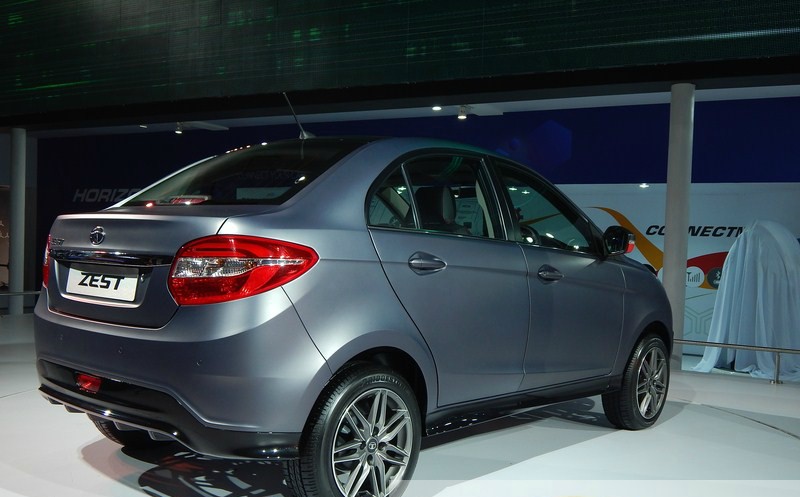 Tata Motors launched its new Compact Sedan named Tata Zest. This car is already in news because of its various features. It is the first car to be known as diesel Sedan with AMT (Automated manual Transmission). Tata Zest will  be the 1st product for using newest design language of Tata. Check out the features of this new car-
Models
Tata Zest is available in both Petrol as well as diesel versions. The petrol model has 5 variants – XT, XMS, XMA, XM, XE and the diesel one has 4 variants –  XT, XMS, XM, XE.
Engines and Hardwares
The 1.2 litres petrol engine is having bhp of 88.8, torque of 140NM with gearbox(manual) of 5-speed whereas the 1.3 litres diesel multijet engine is having  bhp of 88.8 and torque 200NM. The engine is so made that this compact sedan car rides smoothly.
The car seatbelts are equipped with  load-limiter and pre-tensioner. Zest is also having a perimetric alarm system.
Tata zest  is available in colors –
Venetian Red
Sky Grey
Dune Beige
Pristine White
Buzz Blue.
The tyres of car have special alloy wheels. The car is also having  projector headlamps and  LED tail lamps
Interiors and Comfort
The Shift-down/up gear indicators is present in all models. But XT & XMS is only having airbags in front to prevent injuries from accident. The seats are super sexy with the interiors varying on models. The car is spacious not only from seating point of view but from dicky too.
Also Check – BEST 5 LUXURY CARS TO BUY – MUMBAI INDIANS
Price and Rates-
The price of this car ranges from 4.64 Lakhs to 7 lakhs.
Each of the nine variant has a different rate
Petrol:
Zest XE – Rs 4.64 Lk
Zest XM – Rs 5.25 Lk
Zest XMS Rs 5.43 Lk
Zest XT Rs 5.99 Lk
Diesel:
Zest XE Rs 5.64 Lk
Zest XM Rs 6.27 Lk
Zest XMS Rs 6.45 Lk
Zest XMA Rs 6.99 Lk
Zest XT Rs 6.99 Lk
Customer Review
If the reviews had to be believed, the customers of Tata Zest gave it 4/5. The reviews of this car is simply the best. Tata Zest is giving a  Compact Sedan in quite a low price which is highly praised in Auto market.
Feel free to share your reviews too. Meanwhile also check out Tata Zest Images
Tata Zest Launch Images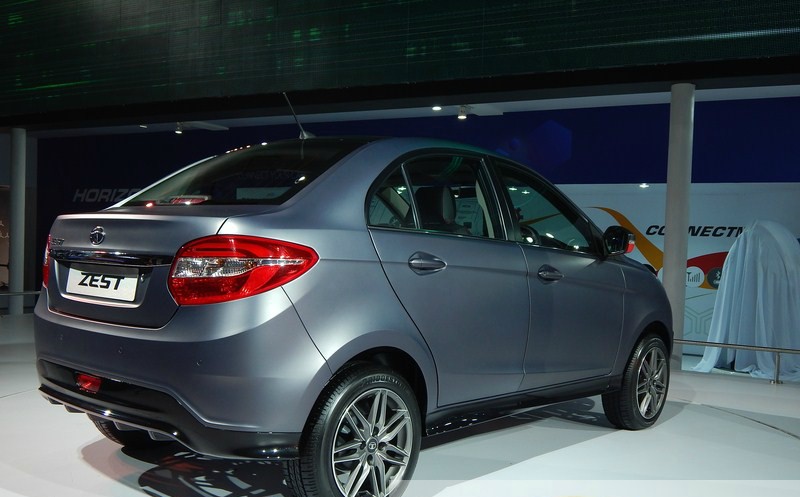 Related Stories –