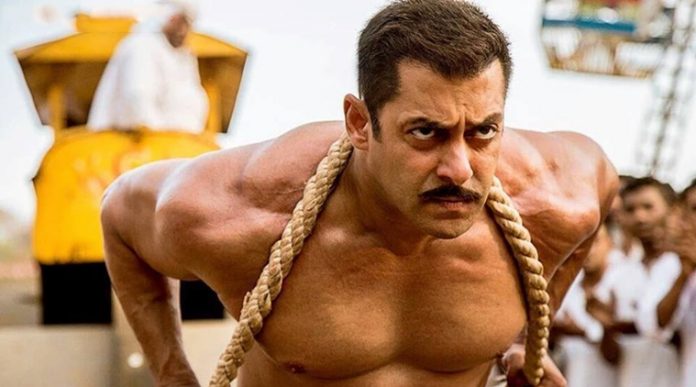 It is customary for Salman Khan to release his movie on Eid, for years this has been the practice and this year was nothing less. This Eid, Salman Khan, and Anushka Sharma starrer Sultan released and it was much more than entertaining.
It is the first time that both the male and female protagonist are wrestlers in the film and both have conquered the silver screen in their own way. Before we rave about Salman's performance, we would love to say that Anushka has complemented Salman effortlessly and has shown a powerful character of a woman. It is worth applauding the way she fights in the ring and perfectly blends into the character of Aarfa.
She has a flamboyant character with goals set in her mind and in the midst of her power packed training, she meets Sultan (Salman Khan) and there comes the Bollywood tadka of romance, gaana shaana and definitely heart breaks. We loved the way Anushka looks refreshing and romantic with Salman.  Do check our reasons to watch Sultan.
Coming to the storyline and Salman Khan's performance, it is mind blowing and an entertaining gift for all his fans. Ali Abbas Zafar has directed the movie in an engaging way and created the perfect atmosphere of a wrestling in the backdrop of Haryana. The movie starts with the failing idea of Akash Oberoi (Amit Sadh) to bring the Mixed Martial Arts contest to India, but then his father suggests him a local fighter and there comes the entry of the powerful, Tiger of Bollywood Sultan's entry.
Sultan is a 40 year old done and dusted wrestler who goes in the flashback where he was at the pinnacle of his career and his love life with Aarfa. It is interesting narration and what happens that drops a successful Olympic gold medalist lose everything. The flashback is lively with akhadas, humble wrestlers, lassi, folks, loads of song and masti.
Must Read – Salman Khan Diet Plan – Pre and Post Workout Daily Diet
But the present day situation of Sultan is gullible and how he overcomes the pot bellied and done and dusted wrestler to a rising champion is worth watching. Even though the climax is predictable, you would be completely entertained and wouldn't realize when 3 hours is completed. The supporting actors have played their character perfectly. Randeep Hooda as 'I don't train dead people' attitude is cool and we loved watching him perform his role aptly.

What we liked the most about the film: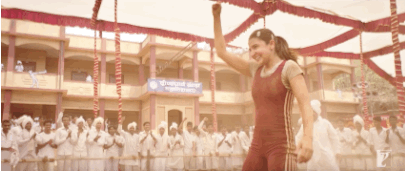 Undoubtedly the most loved character was Sultan, Salman Khan does seeti maar performance and we love watching his chiseled body. Even the 40-year-old Sultan is worth drooling (after all, it's Salman Khan).

Anushka Sharma has done a stunning job of playing Aarfa, we love her shaking her leg, talking Haryanvi and mostly her performance in the ring (appreciative).

The songs are fun and lively, the punch dialogues are powerful, the fight scenes are interesting and it is a Bollywood entertainment and that is what you would get from Aditya Chopra's film.

Ali Abbas Zafar's direction is worth noticing, we love everything about the movie.

This movie will definitely break the records of 300 crores (we pray it does), and we feel if you want your holiday to be fun filled and entertaining go watch Sultan, you will feel refreshed and happy about the paisa wasool film.
Our reaction for Sultan:
Have you watched Sultan? Then share your comments with us.

Read More interesting post-
Save