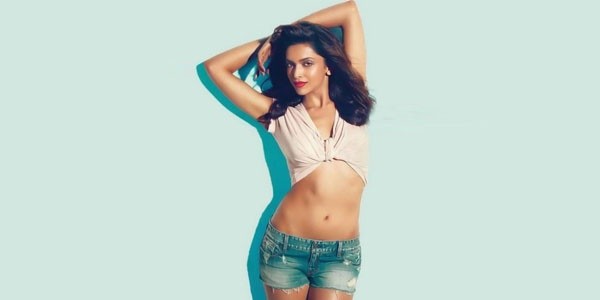 Summers are here and they are in full swing, all we want to do is chill by the beach side. While all of us can't hit the beach, yet we can definitely bring beach feels in what we wear. Shorts are summer wardrobe staple and we are sure you love them so much that you would even wear them to your work!
When it comes to styling them, many of us get skeptical about what to wear with shorts. Instead of wearing the regular basic tee with shorts combo, why not bring a refreshing look to your shorts? Be it a road trip or date night we have gathered top unique and fun ways to style your summer shorts. Take a look:
1. Style it with a tank top:

You might be finding this style quite basic, but we want you to upgrade your tank top to a high-low tank top which will bring a chic and beachy look. If you are opting for blue washed denim shorts, then choose the darker shade top such as blue, mauve. Pair your shorts with peep toe ankle boots, sling bag and let your hair loose.

2. Style it with a blazer:

Yes, girls give it a shot! Trust us, you will look super classy. Shorts with a blouse and blazer is totally fashionable, you can incorporate this look when you are traveling or exploring a new city. Don't forget to match the looks with strappy heels, handbag, and coolers.

3. Style it with a white button down shirt:

Button down shirt and shorts make a deadly look. White button down shirts give a laid back look, perfect for the holidays and if you want to take your look further, wear a statement jewelry, choker and you will be loaded with compliments.

4. Style it with off shoulder top:

We just can't get over the vintage off shoulder top and trust us wear this lovely top with anything it makes you look fabulous. If you want to show some skin, yet look super classy, then this is the perfect styling. Make sure to pick bright shades that will flaunt your skin tone. Finish the look with a beach hat, heels, and girl you are going to rock the day.

5. Layer it with duster coat:

This style tip is for those who are worried about their thunder thighs. If you want to take away the attention from your thighs, then wear a long duster coat, vest line. This look will instantly amp up your personality and we bet you would feel comfortable too. If you love experimenting with color then do pick a bright duster coat and match it with your tee and shorts.

6. Style it with fishnet:

Fishnets are hot and sexy! And if you want to bring a sensual look for the date night, then do wear your shorts with fishnet. For the winter season, you can layer your button down shirt and shorts with a jacket.

7. Style it with sweatshirt:

Want an off the duty look? Emulate this cool girl vibe by pairing your favorite denim shorts with printed sweatshirt and denim shoes.

8. Style it with tunic:

Do you want to give a completely new look to your shorts? Then wear it with a high slit, long tunic top. This look is insanely pretty and you would be the center of attraction. Where to wear the look? When you are exploring a new city, a brunch date with your girls.

9. Style it with bomber jacket:

For a complete relaxed look or a super chic airport look, we suggest you wear your denim shorts with any basic t-shirt, button down shirt and layer it with a bomber jacket. This is a style bomb look and you are sure to look super impressive with your fashion choice.

10. Style it with balloon top:

Ditch your regular tee, button down shirts and try pairing the shorts with balloon top. It will bring a Bohemian look and a good pair of sneakers and coolers to complete the look.

11. Style it with crop top:

Dare to bare your toned midriff? Then why not wear a sassy crop top with shorts. No dear, you aren't exposing, in fact, pick a flowy, loose crop top with your shorts and you are good to go.

Go shop for these unique looks and don't forget to share this post which would help some girl look stylish!

ALso Read :