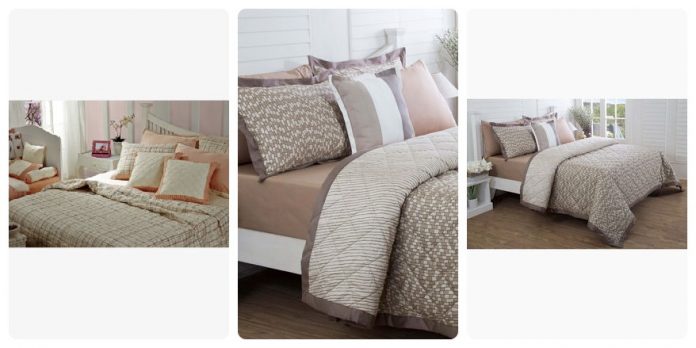 Thinking to refurbish your home? Want ideas for decorating your beautiful abode? Then pick your phone or laptop to check what all end of season sale from Shoppers Stop have?, it is raining sales at the Home and Decor section on their website and mobile app. You can get hands on your favourite brand at an affordable price as it is the end of season sale and there are terrific discounts. These days Shoppers Stop online discounts are so pampering that no shopaholic can miss to shop.
Shoppers Stop is known for its one-stop destination for fashion and Home ware. Everything would be available under one roof and now on one website too. The best part is that the high-end brands, prices are lower and perfect for your budget shopping. Isn't that exciting? Let's find out what are the various offers that you can get benefit from Shoppers Stop online end of season sale.
Appliances:
From home appliances to hair care appliances SS are offering amazing discounts. Ladies, if you were eyeing on Wonder chef products of Sanjeev Kapoor, it is time to shop now from Shoppers Stop, the products have a discount from 10%-40%, so from the electric kettle, induction plate to toaster you can invest in all these and save your money. Even Russell Hobbs kitchen and home appliances have 10% discount. Link to shop appliances – http://bit.ly/296Vzgp

Bed:
You would be amazed to see that your favorite brands like Tangerine, Portico are offering flat 50% discount. Make your bedroom shine in elegance with 50% off in pillow and cushion covers. Also, there are 15% off on Portico bed linens, towels. Brighten your room with vibrant bed sheets and save a great deal of money. Link to shop – http://bit.ly/299aVDn
Kitchen and Dining:
Hosting a weekend party? Then you ought to buy the luxurious dinner set that will fetch you compliments and add grace to your dinner table too. Corelle is selling its sophisticated dinner sets with a discount of 10%-30% and Devon North dining sets are discounted at 15%. You can even get the Bak to Earth kitchen and dining at a price reduced to 50%.
Also Kitchen Storage brand products you can get at a reasonable price starting from Rs.69, what more as it is back to school time get 10% discount on lunch bags and boxes. Link to shop – http://bit.ly/299Llxe
Bath and Decor:
Take your bathing experience to a whole new level with 10% off on candles, fragrance, soaps. Also get huge discounts on soap dispensers, mats, towels and much more. Moreover make your living room lively and stunning with artifacts, wall clocks, vases, and artificial flowers which have a discount rate of 10%. On certain products, you can get a fabulous discount of 50%. Link to shop – http://bit.ly/29b7xXr , http://bit.ly/29b877r
Log on to Shopper Stop website or mobile app to purchase all essentials to enhance your house in the way you dreamt of.
If you have purchased from the end of the season sale discount, do share your comments with us. Happy Shopping !!

Read More interesting post-