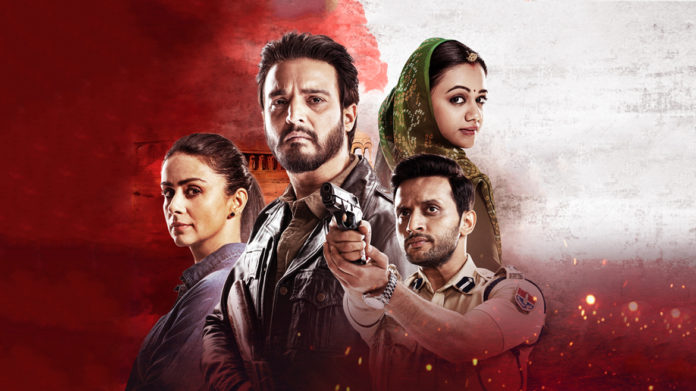 ZEE5 is one OTT platform that hasn't been shying away from experimenting across genres for web series. Their latest in the block is 'RangbaazPhirse' starring acclaimed actors GulPanag and Jimmy Shergill. Let us dive into the basic premise of the series and figure out if it's worth binging for!
Now, this will come of no surprise as most of the Gangster dramas are based out of Uttar Pradesh and the surrounding areas. This one is an absolute exception as the story has moved away from the cliché to the state of Rajasthan for its basic premise. At a go, you will want to decide for yourself that the show is interesting.
It begins with the character of Amarpal Singh, who belongs to a modest family and is hugely popular amongst his friends in college. He goes on to win college elections and this also means entering the big bad world of politics. What happens when he clashes with a dreaded politician forms the basic crux of the story.
Given that the story is set in the backdrop of Rajasthan, I did expect a caste-based storyline to the series. I was not surprised as the makers dwelled into inter-caste clashes between Rajputs and Jaat without getting too preachy about it. Gangster based dramas are on the rise in the Hindi industry and we are accustomed to cussing words being used by its main characters. I have had the feeling of some shows or movies stretching it too far with abusive words, but with Rangbaaz Phirse it's on to the point. It's within the story limits and hasn't been overdone at all.
From the recent Sacred Games that's been Netflix's most popular show for 2019 to movies like Gangs of Wasseypur, people seem to have warmed up to them. The treatments of subjects like these are important and are not for the family audience. The fact that OTT platforms are uncensored does not mess with a director's artistic vision and such rustic subjects work well. This being said, I did find some of the plot situations being similar to recent crime dramas. It might be the only drawback I can pinpoint for now.
The actors seem to have done a good job and this starts from Jimmy Shergill who plays Amarpal Singh. It's nice to see an actor getting a meaty share in a series and one may wonder why we don't see him playing lead roles in the mainstream cinema!
Watch the Rangbaaz Phirse trailer Now
The rest of the cast includes Zeeshan Ayub, Amit Sial, Sushant Singh who ace at what's been given to them. I'll give a total thumbs up to this drama and binge it this weekend!
ZEE5 does have Rangbaaz Phirse Review video live on their app, to watch Rangbaaz Phirse Review check the link.