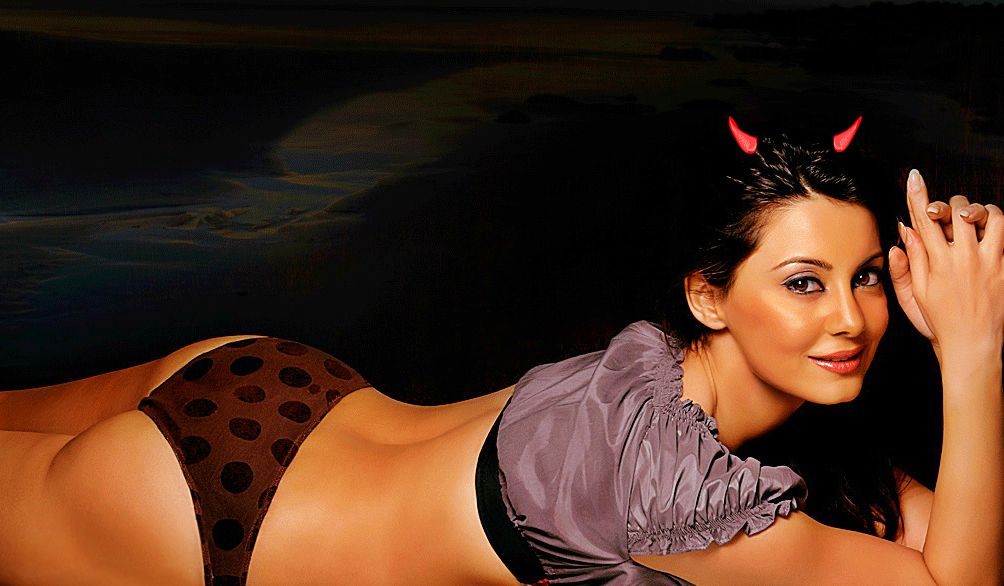 It seems that this year Bigg Boss 8 will be more interesting than ever as each and every Bigg Boss 8 Contestant is very different in all terms. The host is confirmed as Dabangg – Salman Khan. Here is the list  of most probable contestants of Bigg Boss 8.
Bigg Boss Aath ~ Sabki Lagegi Vaat
1. Lulia Vantur
Lulia Vantur is a Romanian but sources says that she was the lady love of Dabangg Khan. It was revealed that there were chances that Sallu Bhai could have married this hot model turned actress. Just like their strong relationship possibility, there are strongest chance of hers to make an appearance in Bigg Boss 8.
Tag – Salman Khan Romanian Girlfriend
2. Kumar Vishwas
Kumar Vishwas is patriotic poet. Currently, he is a politician from Aam Aadmi Party (AAP) and one of the right hand of ex Delhi CM Arvind Kejriwal. Sources revealed that Kumar Vishwas asks for 21 Crores from Bigg Boss for doing charity works. Lets see whether Kumar will appear or not
Tag– AAP Politician
3. Sherlyn Chopra
Sherlyn Chopra is one of the hottest girl in this glamorous world of modelling. She had been in Bigg Boss earlier also but sources reveal that she can appear again in the show to increase the hot air of Bigg Boss 8.
 Tag : Hot Model and actress 4.
4. Minissha Lamba
Minissha Lamba is a model turned actress. She Studied in Delhi University, then worked in ad campaigns. She worked in Bollywood films like Yahaan, Bachna Ae Haseeno, Luck, Kidnap etc. Her entry in Bigg Boss will create a lot of buzz.
Tag : Bollywood Actress
5. Maryam Zakaria
Maryam Zakaria is an Iranian model who entered Indian cinema as actress. She worked in several South Indian movies and few Bollywood movies. She is also known for her hot looks.
Tag : Sexy Model and actress
6. Sunil Grover– Sunil Grover is a comedian and actor. He is very famous from the name of Gutthi in Comedy Circus. His is well known for his acting and comedian standups. People will love to see him.
Tag : Gutthi of Comedy Circus
7. Amisha Patel
Amisha Patel is a Bollywood actress whose debut was a super hit film – Kaho Naa Pyar hai. She gave superhit movies like Kaho Naa Pyar Hai, Gadar, Bhool Bhulaiya etc. She got an early success but from then she didn't give big commercial hits.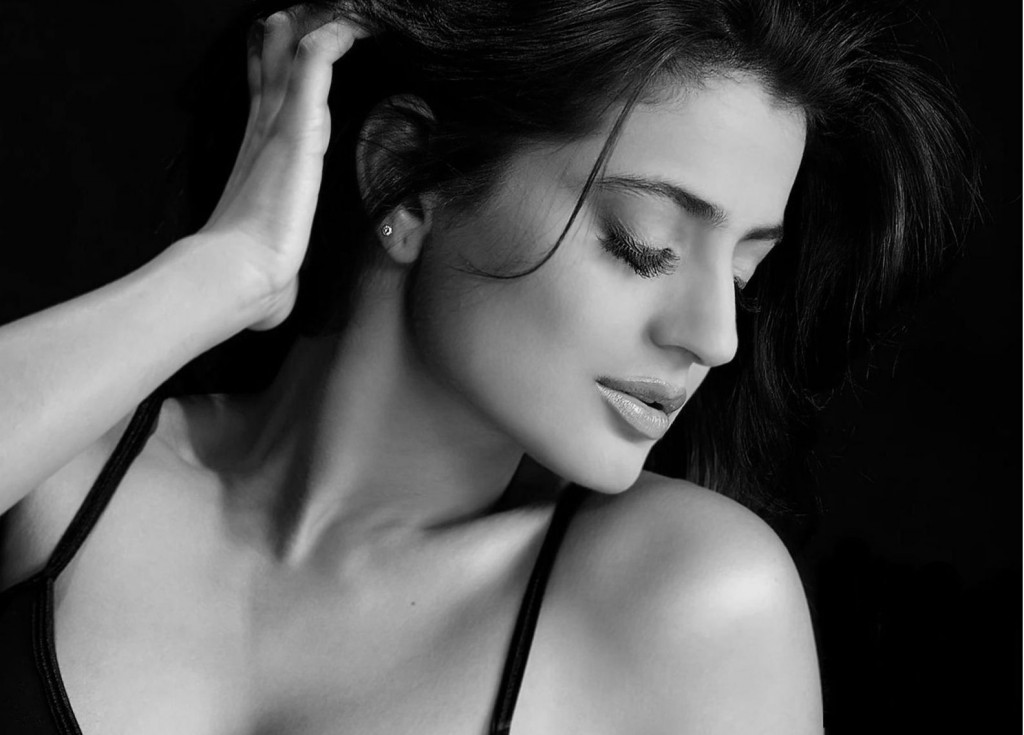 Tag : Bollywood Actress
8. Shanti Dynamite
Shanti Dynamite is a British adult star. She runs a production company in India which produces adult materials in form of videos, audios etc. to provide sex education. She also worked in UK adult chat shows. She also took part in UK topless show.
Tag : Adult theme based Shows Star
9. Shaan
Shaan is a Bollywood singer. Apart from that he also participated in Dance reality show and sources reveal that he can be on this reality show too. He even hosted Music Challenging shows like SaReGaMaPa and Star Voice of India. If he comes in Bigg Boss house, then can be a major threat for his opposite house-mates.
Tag : Singer
10.Rashmi Desai
Rashmi Desai is a famous small screen actor. She was well known for her role in Uttaran. She had been earlier praised by Salman Khan and they worked together in Dabangg 2. She also appeared in Bigg Boss earlier as guest to Salman Khan. Her beauty and presence in the show makes it worth watch.
Tag : Small Screen actor, best known as Tapasya of Uttaran
11. Alok Nath
Alok Nath is an actor working in Bollywood industry since 1980s. He is well known as his role for being father of main lead cast of films. He became more famous on social media as Babuji. There had been several jokes on him on social media and sources reveal that he even enjoyed this free publicity.
Tag : Bollywood actor, famous as Babuji (satire)
12. Bharti Singh
Bharti Singh is a standup comedian. She came in limelight after her great performance in Great India laughter Challenge and Comedy circus. She is well known for her entertaining comedy performances.
Tag : Standup Comedian
13. Deepika Singh
Deepika Singh is again a small screen famous actor who made her strong debut in Diya aur Bati Hum. Her acting is well appreciated by critics as well as audience. Looking forward for her in Bigg Boss
14. Kritika Kamra
Kritika Kamra is again a famous small screen TV actor. She is well known for her roles in Kuch Toh Log Kahenge. She is also seen as the host of MTV Webbed. Her entrance in Bigg Boss House will create a good impact. 
Tag : Famous Small Screen actor
15. Sunil Pal
Sunil Pal is a stand up comedian who also won The Great Indian Laughter Challenge in 2005. His entry in Bigg Boss house can make the show a worth watch from comedy point of view.
Tag : Standup Comedian and actor
16. Pooja Bhatt
Pooja Bhatt is a former Bollywood actress and currently a successful director. She is the daughter of Mahesh Bhatt. She is very beautiful and her presence would make the show more beautiful.
Tag : Bollywood actress and film-maker
17. Shiney Ahuja
Shiney Ahuja is a Bollywood actor, famous for his films like Bhool Bhulaiya, Woh Lamhe, Gangster. He had been well praised for his acting skills. But he came in major limelight when her house maid filed rape charges againt him due to which he even went to jail. But after prison, he had done nothing big and still people see him as a controversy actor. Now, Bigg Boss 8 can be major platform for him, if he enters the show.
 Tag : Bollywood Controversial actor
18. Rajneesh Duggal
Rajneesh Duggal is model turned actor. He is a former Mr. India and was brand ambassdor of many big brands. He entered in bollywood with a horror hit movie- 1920. His entry in Bigg Boss 8 house is definitely going to make girls flirty.
 Tag : Model turned Bollywood actor, former Mr. India
19. Ashutosh Kaushik
Sources say that Ashutosh Kaushik has been approached again. It is the first time when an ex winner can be the part of Bigg Boss 8 again. Ashutosh is not only the former winner of Bigg Boss 2 but also MTV Hero Honda Roadies 5 winner. His presence can be most dangerous for others. He had been part of several Bollywood movies.
 Tag : Bigg Boss 2 Winner, MTV hero Honda Roadies 5 Winner
20. Shivam Patil
Shivam Patil is an actor as well as dancer. He acted in episodes of MTV Rush, Yeh Hai Aashiqui, MTV Webbed etc. He got the role of main lead as an actor in movie – Nasha featuring Poonam Pandey. The chemistry between the duo is a worth watch and that is why both the actors could be a part of Bigg Boss 8.
Tag : Actor
21. Poonam Pandey
Poonam Pandey is a hot sizzling model turning actress. She came into limelight after she announced to strip if India won 2011 Cricket World Cup. She made some MMS too which shocked the entire nation. She got a debut role in movie Nasha. Her presence in Bigg Boss 8 house will create a sizzle in house.
Tag : Controversial Hot Model 
22. Karan Tacker
Karan Tacker is  small screen actor who not only acted but participated too in various TV shows. Apart from acting, he also holds a degree in business management. His entrance in show is going to be very rocking.
Tag :Small Screen Actor
23. Bobby Darling
Bobby Darling orignal name is Pankaj Sharma. She is Indian trans woman. She transformed from a man to a woman and tried her best to increase the LGBT rights in India. She used to do acting in various Bollywood movies and shows. She had participated in Bigg Boss 1 and can reappear again.
24. Shivaji Satam
Shivaji Satam is a famous actor known as ACP Pradyumn in CID. He is well applauded for his role in CID. Apart from CID, he had worked in many India genre films. People really want him to take part in Bigg Boss 8.
Tag : Indian actor, famous as ACP Pradyumn of CID
25. Hansika Motwani
Hansika Motwani is a an Indian actress who particiaped in various genre movies. She was noticed as a child artist in Koi Mil Gaya and then in Aap ka Suroor. Currently, her career graph is going good and her entrance in Bigg Boss house can be a one of the beautiful gifts to spectators.
Tag: Indian genre movies actress
Above most probable Bigg Boss 8 Contestants were in news from a long time but everyone was in big surprise after seeing the final Contestants  of Bigg Boss 8.  Yes all of them are unexpected Bigg Boss 8 guests.  Click to check the list of final Bigg Boss 8 House mates.
Related stories -: