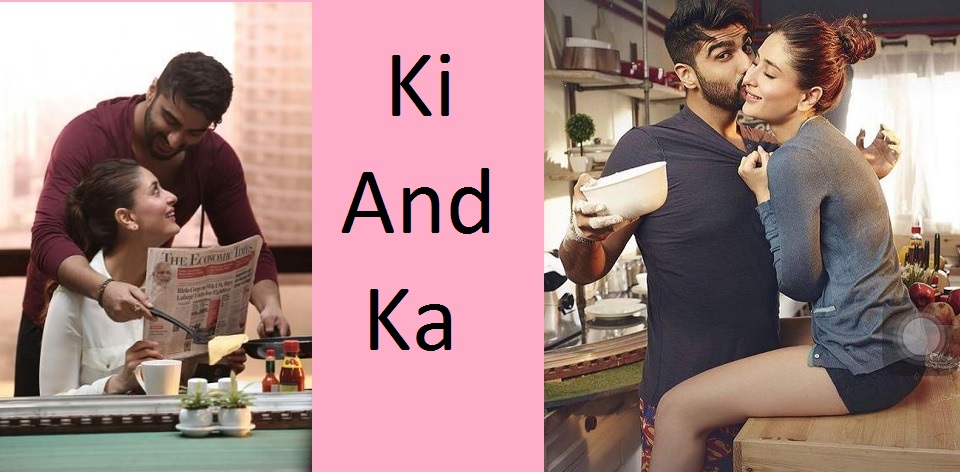 April 1st is going to be a special day for the Bollywood film industry and for the fans of Arjun Kapoor and Kareena Kapoor Khan.
On this day, a spellbind romantic comedy film- Ki and Ka is getting released and it is one of the most awaited movies of the year.
Watching the trailer and the poster, it is amazing to see the film director, R.Balki who has effortlessly created an unconventional film with a strong message for all.
And it flabbergasted all of us when we saw the posters where Arjun Kapoor was wearing  mangalsutra and high heels- now this is called an actor, ready to accept any new and challenging role.
The film is a breeze in the stereotype films and we are waiting to watch it, check out our top 5 reasons to watch the fabulous movie Ki and Ka.
Brilliant Storyline:
We live in the 21st century, where still we believe that men are the breadwinner and women are the homemaker, however, Ki and Ka brings a refreshing storyline which showcases Arjun Kapoor as the homemaker and Kareena Kapoor as a successful business woman.
This is something to look forward to, on how both of them manage their marriage, do they have ego wars and much more.
R. Balki film:
Ki and Ka is R. Balki directed film, and we just can't miss any of his films. If you remember some of the amazing films such as Cheeni Kum and Paa, R.Balki glued us all to the screen with stunning stories. And that is why we are equally excited to watch Ki and Ka, which has the fabulous trailer and a completely new concept.
Amazing Star cast:
Balki is known for unique star cast, so when we heard Bebo is opposite to Arjun Kapoor, there were mixed responses if the chemistry would be great? But just take a look at the trailer, don't they look amazing?
This is another fab reason that we can't wait for the film to release, who knows they would become a hot couple of the year!
Ilayaraja the maestro behind amazing music:
Do you know the man behind the peppy song High heels, romantic number Ji Hazoori and other soundtracks of Ki and Ka?
It is none other than the music mogul and the National award winner Ilayaraja. He has struck the hearts of all his fans with such groovy songs. Also with such an interesting storyline, mesmerising songs are like icing on the cake.
The role reversal:
This is the best thing about the movie and it would be fun to watch whether Kareena Kapoor and Arjun Kapoor bring justice to their roles. Also, Arjun Kapoor who doesn't care about his image and accepted this challenging role of a homemaker is something worth noticing.
We leave you with a stunning video by Kareena and Arjun Kapoor, do take a look and enjoy.
Share in your comments with us and do let us know if you would be going to the stunning movie- Ki and Ka? We are going for sure 🙂
Read More Interesting Articles about Bollywood stars-