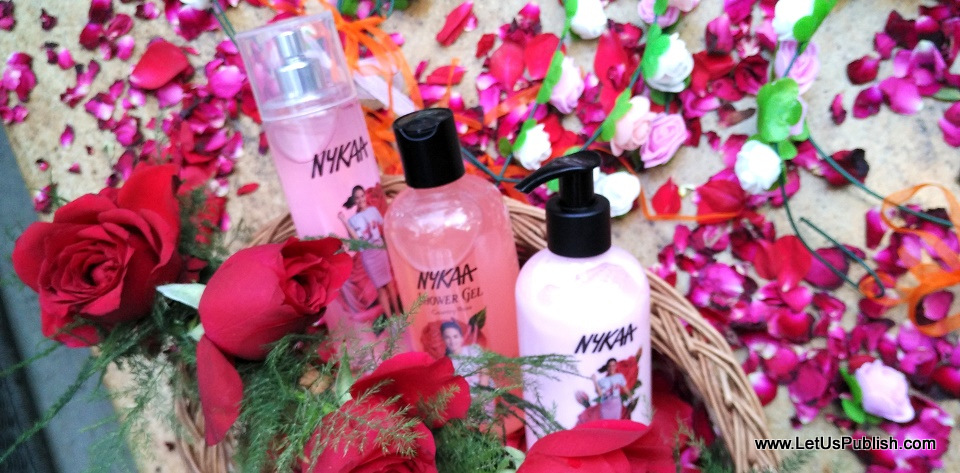 It is believed that beauty is about enhancing what you have and on International Women's Day, team Nykaa showed us how to look beautiful. On 8 March 2016, Nykaa launched its first ever in-house bath & body range and a fresh nude nail enamel collection in Delhi and it was fun to be a part of the fabulous launch.
Nykaa.com is the leading beauty and wellness online store which was launched in the year 2013 and was the first online beauty retailer, that pampered its customers by bringing all the top brand cosmetics under one site.
Over the years Nykaa has bloomed and so has its customers. They offer makeup, bath and body care, skin and hair care, fragrance and even wellness.
Understanding the choices and needs of their customers, Nykaa even provides Youtube tutorials on makeup, e-magazine and beauty book.
It was even awarded 'The Most Innovative eCommerce Company' of the year 2015.
With a mission to succeed more and offer extra happiness to their happy customers, Nykaa on the special occasion of International Women's Day surprised with magical shower gels, body lotions and fragrance mists in four different fragrances which I believe perfectly defines the taste of urbane woman.
The Nykaa Bath & Body Range consists of four amazing fragrances:
French Lavender
For women who want it all, they can indulge in the calming scent of lavenders to relax and recharge.
Country Rose
For women who rock all day and night. At the office, on the long ride to a meeting or at the club.
Fresh Aqua
For women who crave a relaxed day at the beach. Smell of the cool blue ocean with this refreshing aqua fragrance.
Tropical Jasmine
For women who find the silver lining and time-travel to your happy place with a hint of jasmine.
Price range of bath and body range is –

Shower Gel – INR450/-
Body lotion – INR500/-
Fragrance mist – INR700/-
Where country rose flavor would give a zesty and serene feel, the french lavender would bring a refreshing and de-stressing feel. The fresh aqua bath and body is sure to give a balmy and beach type feel, tropical jasmine would give a feel of magical and revitalize. So, girls each fragrance is going to enthrall you and take you to a whole new world.
During the launch of these tempting products, I was gifted with the lovely bath and body fragrance- Tropical Jasmine. I fell immediately in love with the breathtaking fragrances, and I truly felt the memories of monsoon with rain drops on my face and the sweet smell of jasmine bringing a midnight bloom aura. I would say indulge in the refreshing collection of Nykaa in-house bath and body products and feel reawakened.
Along with their in-house bath and body products, Nykaa introduced its fresh nude nail enamel collection. The nude nail enamel collection had a posh and chic look. From gingernut biscuits, caramel macchiato to lavender buttercream and tiramisu treat, Nykaa amazed everyone with the stunning nail enamel collection. If you were wondering pastel shades would bring a dull look on your nails, then check out this new nail enamel collection of Nykaa, you are sure to be stunned by the lovely and sophisticated look of the nail paint.
The New Nail Enamel Collection offers
Candy Crush
Gingernut Biscuits
Cinnamon Bun
Caramel Macchiato
Earl Grey Tea Cake
Lavender Buttercream
Tiramisu Treat
Price Range  INR 149/- onwards per 10 ml
Besides bath and body I was even complimented by the stunning range of nude nail enamel.
With the Nykaa nude nail enamel, I am thinking of styling my nails with cool nail art. These chic nail art are on my wish list. Some more pics from the event –
You can suggest me some latest nail art DIYS right below though comment section 🙂 Rush to Nykaa to pamper your self from #NykaaBathandBodyRange.
Read More Interesting Articles-