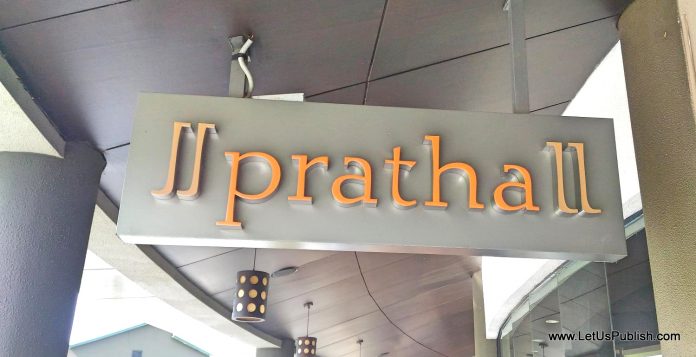 After Kairali Experience, here I am with my Namah Resorts Journey. The one thing that makes your staycation a wonderful experience is the place where you stay. And that is what I experienced during my stay at Namah Resort.
Namah Resort is a luxury resort at Jim Corbett, Ramnagar, Uttarakhand and is definitely a must visit resort for people who visit Jim Corbett frequently. People looking for an escape from the madness of the city life, will experience a whole new world at Namah and I believe like me, everyone would take a box full of memories with them.

Namah is situated on the banks of River Kosi at Corbett National Park and is a blend of extravagance with tranquility. Just to share Namah is a part of DS GROUP. When you arrive at Namah Resort you would be awestruck by the prodigious expanse of the resort and would feel serenity at its best. I would love to share with all my readers my experience at Namah Resort and why I recommend it to all.

First Impression  Namah Resort:
As mentioned the minute you step inside the luxury resort you would be struck by the massive 9-acre expanse of the resort. Surrounded by lush greenery and magnificent mountains Namah resort is an ideal place to stay and explore the wildlife of Jim Corbett. As amazing is the exterior property of the resort, the interior is worth admiring. The hotel has 50 elegant rooms which classy interior that is a window to scenic beauty.  
What I loved the most about the resort is that it is surrounded by lush greenery and picturesque landscape – a perfect visual treat. The view was breathtaking and I was drifted into a whole new world, away from the monotonous and hustling world.
They pamper their guest with gourmet at Pratha and in-house bar Boond. Also, you can unwind from stress at the luxurious spa. Apart from this they even provide their guests with Jungle and Elephant Safari, so you can just relax at Namah and all your errands would be done comfortably. Apart from these awesome facilities, the luxury resort is well equipped with an amphitheatre, conference rooms, recreation rooms, gym and swimming pool.
What I did in Namah Resort?
Day 1 – I went with a 25 member group and had experience of a lifetime.  On reaching the hotel around 6 in evening, we had a musical welcome and later in evening we also enjoyed the live folk dance by the locals, the best thing was that they even involved us in the dance, making us feel joyful and comfortable. As I had mentioned the stay was fantastic, I had a pleasant view from my cozy room and enjoyed the Namah's massive expanse.
Day 2 – I and all other bloggers and influencers visited the Namah Resorts to celebrate International Yoga Day there and we did. I will be sharing pics later on 🙂 The coolest part about the 2nd day at Namah is that their social media team had engaging activities such as live tweeting, treasure hunt, pool side activities and we all enjoyed the activities a lot. The winners were awarded a blissful full body spa! Now that was a worthy prize.
Day 3 – We all started our day with 1 hour Yoga Session on International Yoga Day. Later in noon, we all went to safari ride in Jim Corbett Park, where we could see wildlife, rare species birds and our day ended with an evening party at the resort which was terrific.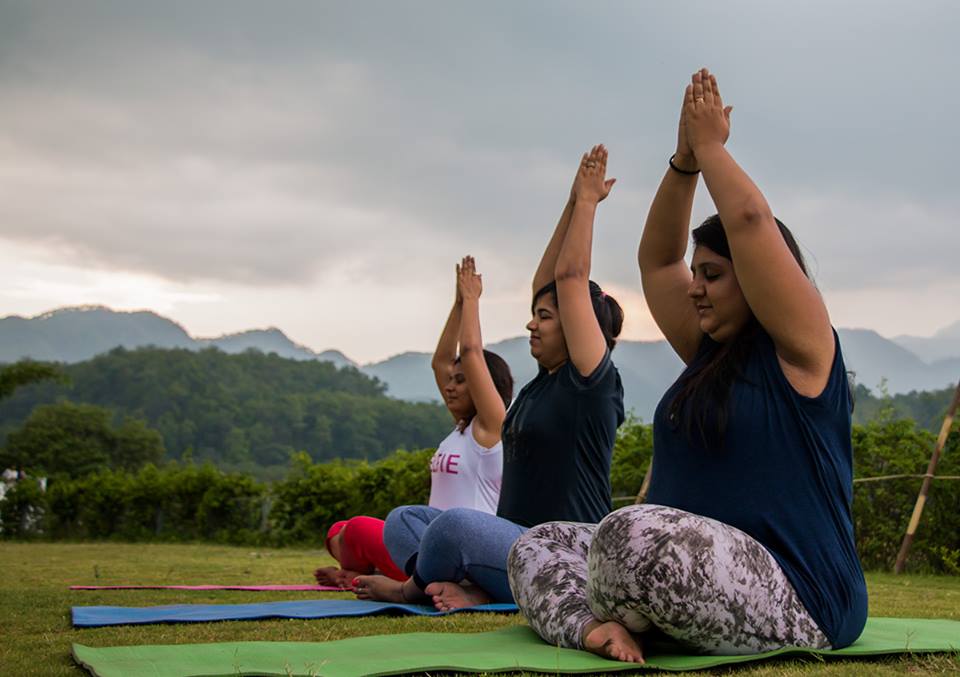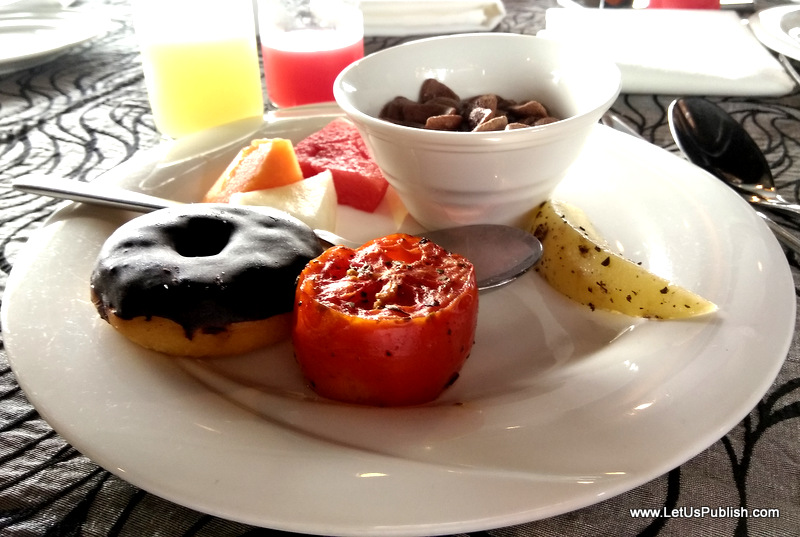 Day 4 – Not much to talk about but the super amazing sunrise that I have ever seen. Breakfast, Packing and we have to say bye bye to Namah at 12.
Memories from Namah:
Traveling not only lets you explore the uniqueness of the place, but even gives you buddies worth treasuring.
I met some of the best people, who became best buddies of mine and with one of my special friends I welcomed the last day morning sunrise. My aww moment was the sunrise view from the swing at Namah, it was impressive and beyond words. We sat on the swing from 3am to 5am and we bemused by the stunning view, birds and of course a heart to heart talk. The sunrise from the Namah is a must to do, which will bring some kind of peace within you worth relishing.

Thanks Devashruti and Abhilash for a much-needed break from my workaholic life. Thanks, Namah!

For travelers who want to visit Namah –
Located in: Jim Corbett National Park
Address: NH-121, Dhikuli, Jim Corbett National Park 244715, India
Phone:011 2324 2446
Website – http://www.namah.in/
Do share your experience with Namah if you have ever visited this place or plan to visit this amazing place soon 🙂
Read More-
Save