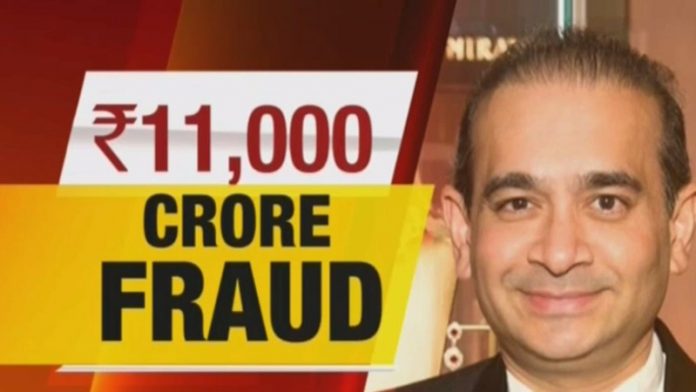 The happy unsuspecting world of many had quite a rude awakening with one of the greatest bank frauds of India. For those who were under some rock from past few days, Diamantaire Nirav Modi has managed a $1.8 billion (around Rs11,400 crore) scam.
On the morning of Valentine's Day, the monetary romance between Punjab National Bank (PNB) and companies of diamond tycoon Nirav Modi came out in Public. It was clear that the officials of the banks' Brady House branch in Mumbai were filling their pockets plenty for almost seven years. Facilitating Modi to rob Rs 11, 400 crore from the nation's second-largest lender PNB.
What will happen to Modi and the officials is another story, but this will eventually deepen the pocket hole of the Indian Tax Payers. Financial frauds are not rare in India; as per the RBI data, the Public Sector Banks in India have at least lost Rs 22,743 crore between 2012 and 2016.
All thanks, to fraudulent banking activities by wilful defaulters. Wilful defaulters are those who can afford to pay back but still default on bank loans or those who willfully use up the loan amount in any other work. According to the released data, for the first nine months of FY17; the approximate number of fraud cases of  Rs 1,00,000 or above each reported by a various bank is – State Bank of India – 429 cases, ICICI bank – 455 cases, Standard Chartered Bank – 244 and HDFC Bank – 237 cases.
It is obvious that these frauds could not have been possible without inside help. In fact, around 450 private and public sector employees have facilitated fraudulent transactions of around Rs 177.50 billion in between April and December 2016.
Did your eyes go as wide as mine on reading the numbers? Well, obviously some of these cases made news while some did not catch the headlines. Mentioned below are some of the most recent scams of the lot.
Most recent Bank Scams that shook the nation
Vijay Mallya – Rs 9,500 crore
One of most notorious Wilful defaulters, Vijay Mallya had fled the country before he could have been arrested. While his bank loan fraud in the name of his defunct Kingfisher Airlines have a group of 17 Indian banks beating their head.
Winsome Diamonds – 7000 crore
This case is India's second largest corporate defaulter (till now). The company owned by Jatin Mehta issued Letters of Undertaking from various Indian Banks. Similar to the Nirav Modi case, Winsome Diamonds failed to pay back the debts and was declared a willful defaulter.
Nilesh Parekh- Rs 2223 crore
A Kolkata business tycoon Nilesh Parekh was the promoter of Shree Ganesh Jewellery  House. He allegedly defrauded banks by diverting loan money via shell companies in Hong Kong, Singapore, and the UAE. The CBI arrested him in 2017 at the Mumbai Airport for cheating at least 20 banks.
Nirav Modi – 11,450 crore
The case came into limelight after an employee red-flagged the involvement of a retired employee in issuing at least 150 Letter of Undertakings (LoUs) to Nirav Modi Group. The diamond merchant also defrauded 17 other banks of Rs 3,000 crore. The culprit has fled the country along with his family.
Anup Prakash Garg – 5000 crore
The former director of Andhra Bank was arrested by Enforcement Directorate for alleged bank fraud case involving Gujarat-based pharmaceutical company Sterling Biotech.
Rotomac Fraud case – 3,695 crore
The CBI has arrested the owner Vikram Kothari and his son Rahul Kothari. The family cheated a consortium of banks  – Bank of India – Rs 754.77 crore, Bank of Baroda – Rs 456.63 crore, Union Bank of India – Rs 458.95 crore Indian Overseas Bank – Rs 771.07 crore, , Allahabad Bank – Rs 330.68 crore, Bank of Maharashtra – Rs 49.82 crore and Oriental Bank of Commerce – Rs 97.47 crore according to the FIR by the CBI .
Mehul Choksi – 389.85 crore
The Delhi-based diamond jewelry exporter is under scrutiny for an alleged bank loan fraud. Through a number of Letters of Credit (LoCs) and fictitious transactions, he has deceived the Oriental Bank of Commerce.
Now if somebody asks me where has the money gone, I have the answers that these people took it all. I also have a question though, why can't the involved employee be ripped off every penny they have. Agreed that would not repay the loan amount, but it can surely frighten others for the future.
Read more money related blogs here –