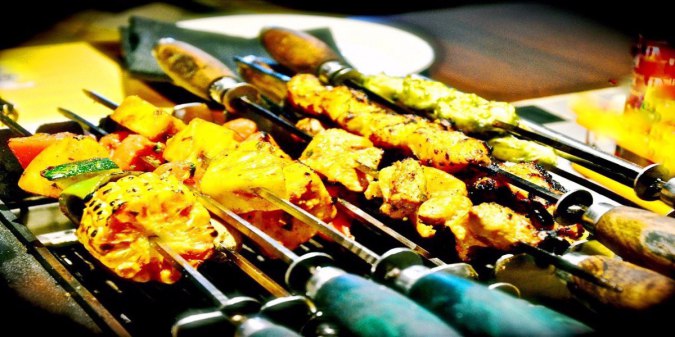 Restaurants are never just about food, it's more about the experience, the hospitality, the delicacies and the ambience which touches your soul.
Delicious food, melodious music and lot more at Legends barbeque, spice mall Noida
Makeup and shopping never felt lucrative but a good food definitely did. My husband got it sooner and then every fight would land us in a new or favorite restaurant of ours just to make me forget that I was angry with him.
In upcoming days, I would be sharing the details and reviews of the restaurants I visit, most commonly in Noida and NCR.
Recently, on my birthday (Which hubby dear forgot of course), we happened to reach at Legends barbeque (A safe option since 5 years).
I and my birthday mate, My FIL, forgot all day long fight, when their singer hold the mic. I mean fabulous. We requested songs back to back. (He might even remember us)
So the time that started with music, moved further with starters – Mexican Salsa potato, American crispy corn, Paneer Tikka, Kababs i.e. all usual barbeque starters, usual but delicious – all crispy and juicy.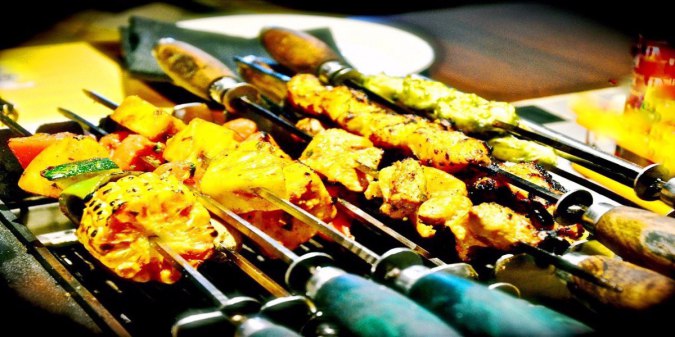 But there is something unusual too which I ate first time 5 years back at the same restaurant – the pineapple….the whole pineapple grilled with additional flavors of herbs prominently cinnamon – the juicy flavors keep your mouth watering for days.
That day Dahi kabab (Our usual favorite) was not in menu, but to our surprise, they delightfully served it upon request for no extra charge.
Upon informing about the birthdays, they provided us with a yummy creamy mango cake along with special wishes as is the culture.
Meanwhile the songs were going on to make the day more happening.
Although, we normally have starters only, because starters are sufficient to make us full but then who can stay away to at least peep in to the buffet menu.
There were few items which we really wanted to try and took merely to try – like the my FIL's all-time favorite Punjabi Kadhi, kids special –Noodles, my favorite – Kadhai Paneer.
Desert seemed to be designed especially for kids- Kheer, Ice cream, Various Kulfies including Pan Kulfi, Jalebi, fruits, muffins, cake and lot more.
Top Attractions:
Barbeque
Awesome music-Live singings
Good experience
Unlimited Buffet
Complimentary cake for birthday or anniversary
Ambience
Hospitality
Kid's friendly place – with booster chair. Also they cater to kids with less spicy options like French fries etc. No charges for kids less than 6 years
Festival special Menus
Restaurant Review by Khushboo Jain, who is an author for LetUsPublish but before that a big time foodie!!