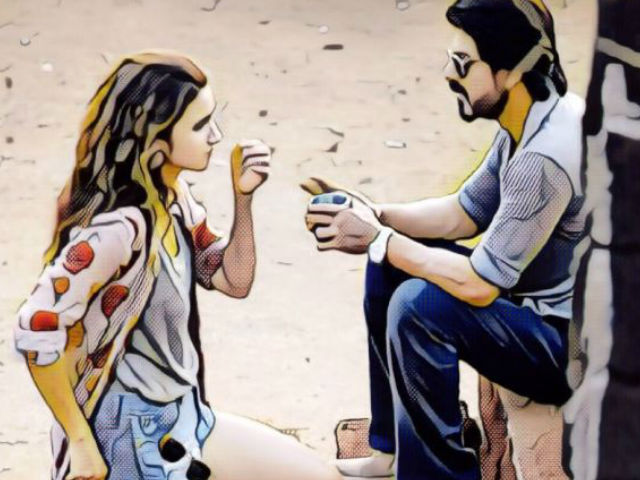 There are two things which are currently making a lot of noise all around the world. The first is Pokémon Go which has completely revolutionized the way of mobile gaming. By bringing back Pokémon in 2016, the game is already a craze among users and thanks to Augmented Reality concept, it is gaining popularity among all the generation. The second thing which has become the talk of the town is Prisma App.
Prisma is basically a camera app that converts your photos into artworks. There are many images filter apps and apps that add beauty to the images but, Prisma goes way ahead in terms of creativity and filters.
Here are 10 things which you should know about Prisma:
It is available on Android
The beta version of the app was recently launched for the Android users. Earlier, it was limited to the iPhone users only but, now it is available for Android too. Although, you won't find it on Google Play Store but, no need to worry as you can download it from here.
Over 1 million downloads in two weeks.
The app has really turned into a gold mine for developers and has already made it to the top 10 mobile apps list in iOS. It should not come as a surprise to you to know that it has already crossed a million downloads and this number is expected to increase in the coming days.
It is completely free to use.
There is a common illusion that good things don't come for free. Well, Prisma is one exception which provides all amazing filters and is completely free to use. Yes, you read that right. No matter how many images you transform or how much time you spend on it, you don't have to pay a single penny for it.
You can remove the watermarks.
This might come as a surprise but, you can actually remove watermarks from the images. If you have noticed by now, you will see a small watermark of Prisma on the images transformed by the app. However, if you don't wish to have a watermark, just go to app settings page and disable watermark. Viola, you will now have your beautiful images without any watermark.
Until the launch of Prisma, Instagram Filters were considered as great filters. But, no disrespect to Instagram, filters offered by Instagram stands nowhere near Prisma. The filters are so great that it looks like that the images are not transformed by an app but, are painted by some famous Artists. There are filters for all type of people and all type of images.
You may face Server Down issue sometimes.
Since it is being used by over 1 million people across the globe, you may face server down issue once in a while. As per Prisma Facebook Page, the app has already made it to the most downloaded app in 10 countries in just nine days. So, due to the increased load, server down issue occurs.
Soon you will be able to "Prisma" your Videos.
If reports are to be believed, developers at Prisma are working on expanding the app from images only to videos too. Here is a small example of how videos transformed via Prisma will look like.
You can control and adjust the filter strength and can use multiple effects on one image.
Prisma allows you to increase and decrease the intensity of the effects on your image. Once you have applied the filter, just swipe down on the image to reduce the intensity. If you wish to apply multiple effects on your image, open the already filtered image and apply different filters on it. As simple as it can be.
The app allows you to share your images on Facebook and Instagram directly from the app thus saving you the time of saving the image, opening the Facebook app and uploading it there.
Also Read – 10 Best Free Apps for the College Going Students
Even stars are getting crazy about it.
While Prisma has engulfed people in its magic from all corners of the world, even stars and celebrities are not spared from it. Stars like Alia Bhatt recently posted her pic Instagram which was filtered using Prisma. Russian Prime Minister Dmitry Medvedev used Prisma to rework a photograph of a Moscow Skyscraper.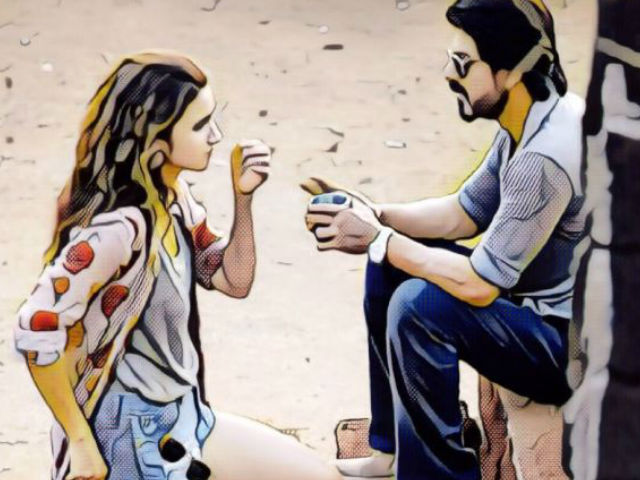 So what are you waiting for? Download the app now and be your own artist. And do share how you find this app with us.
More Interesting Stories –
Save