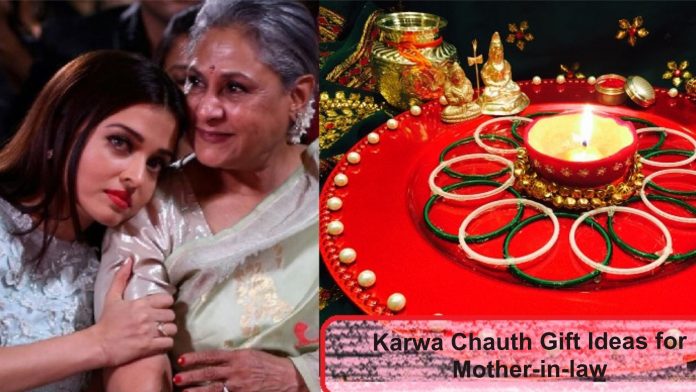 Karwa Chauth is a traditional Hindu ritual extremely popular in North India. On Karwa Chauth, married women do fasting all day for the long life of her husband.
This festival starts with the 'Sargi' which is given by Mother in law. And this is why we believe your mother-in-law deserves a pampering gift from you.
Here are some amazing Karwa Chauth gift ideas for your m-i-l  on this auspicious occasion, I hope it helps you to choose the perfect gift for your Mom-in-law.
Kundan Jewellery: The authentic kundan's are there since mughal's era and some traditional and elegant set of Kundan jewel sets will definitely make your mother in law happy, after all Jewelry is meant for woman and Kundan Jewellery is the perfect gifting idea for this occasion.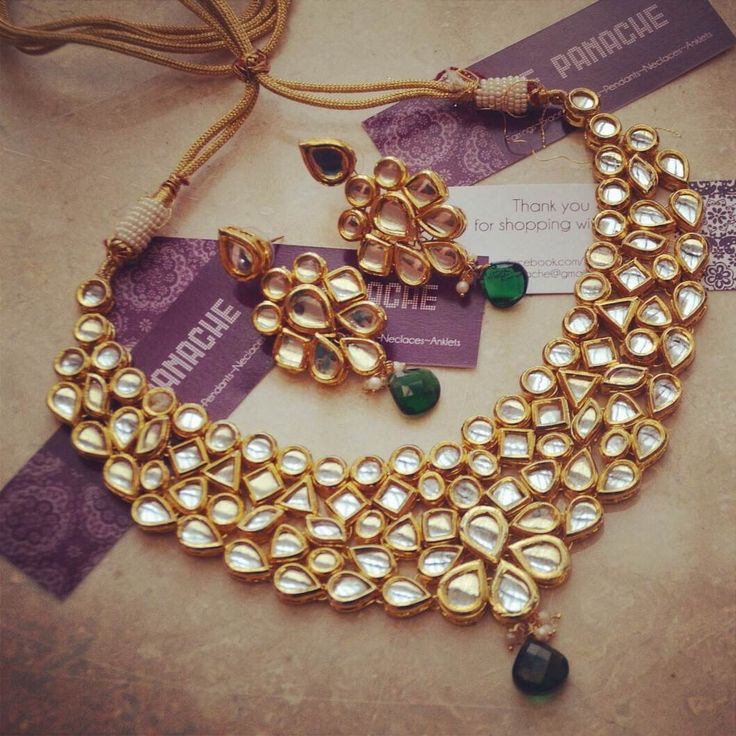 Traditional Suit or Saree: No matter how many clothes a lady have, still she feels need of it, so on Karwa Chauth you can surely pick a designer or traditional Saree of suit according to your mother in law choice of dress.
If you don't have budget issue We suggest you to pick the pure fabrics like: pure crepe, pure georgette, or silk saree.
Makeup kit: If your 'Dear Saas' love to do make up, so you can even prepare a kit for her with some good foundation, blush, set of makeup brushes, few lipsticks and nail colors.
Also, you can opt for readymade make up kits those are available in market or on online makeup portals.
Accessories like Watch and Handbag: A timeless classy timepiece can be most adorable gift for a lady.
Buy one stylish yet so classy watch that enhance your mother in law personality even more.
Or you can even gift her beautiful handbag or a clutch so that she can steal the show during her outings.
Gifts for Tech Savy Mom: If your mom is tech savy then gifting her new smartphone or maybe even a powerbank can be the great gifting idea.
We suggested powerbanks, because most of the ladies are working these days and Smartphone batteries can ditch her anytime, in those cases powerbanks can be the life savior.
Handmade chocolates with a framed photograph/coffee mug: Prepare some chocolates at home or you can buy them online. Handmade chocolates are the best to show your love and affection to your mother in law along with coffee mug with a nice quotation or a frame of your mother in law and your pic together, she will be overwhelmed with your efforts.
Spa vouchers: Give your mother in law some relaxing moments on this Karwa Chauth. Spa is best for relaxation and releasing stress.
You can check spa offers online but our recommendation is Kairali Ayurveda Spa vouchers. Kairali Spa sessions are super pampering and budget friendly too.
Surprise her with real Affection – Prepare a video for your mother in law, add some moments, some old memories, you must be having some old pics of your mother in law, collect it, make a short video describing your mother in law, how much you feel blessed about her, how much you love her, this may not be the expensive gift but there is nothing best to show your affection to your mother in law.
Trust us you would be shower by her blessings.
Gift vouchers: If your mother is fond of online shopping, you can gift her some online gift vouchers, where she can buy anything of her choice.
Dry fruits along with a greeting card: This may be the simple and common thing to do, however good enough to get blessings from her.
Hope now you can pick gift for you mom easily 🙂
Happy Karwa Chauth 🙂
You may also enjoy reading –