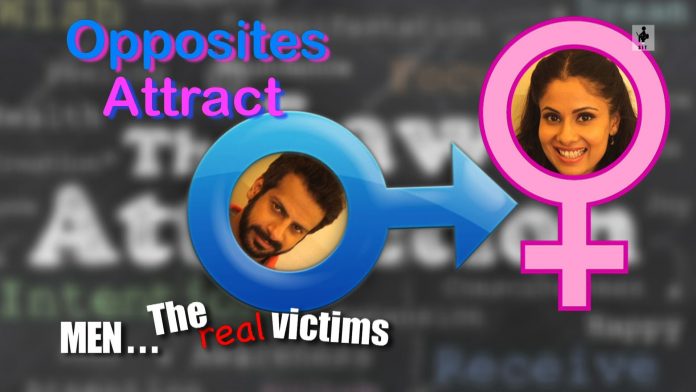 Hey folks, we have got Chhavi Mittal in the house! If you are following the iconic and popular channel Shitty Ideas Trending on YouTube then you would know what an amazing actress she is. Chhavi Mittal is a popular TV icon, singer, writer, wife, mother and according to us, she is a super talented woman. She started her acting career as a daily soap actor in the popular show of Zee TV, Tumhari Disha and acquired her name and fame from her epic role.
Since then Chhavi has beautifully carved her acting career and earned a well-known position and respect in the television industry. She has appeared in popular TV shows like Bandini, Naagin, Teen Bahuraniyan, Ek Chutki Aasman and in the recent show Krishnadasi.
It is an unknown fact that apart from a great actress Chhavi is an amazing singer and has appeared in a musical show of Zee TV Star Ya Rockstar 2011.
She began her singing at the age of 7 (shocking) and then tried her hands in modeling, acting and now this multi-talented lady is the producer of the popular YouTube show Shitty Ideas Trending (our favorite).
We would also like to add that Chhavi has even appeared in the song Everyday a popular song by the American rock band Bon Jovi (super proud), apart from having a few Bollywood films in her kitty as well! Her list of achievements is unending, but let's hear her story on what it takes to be a superwoman.
1. Hello Chhavi, welcome to our magazine Let Us Publish, firstly we would like to thank you for accepting our request, please share your story about- Who is Chhavi Mittal?
I am just a girl, trying to live my life to the fullest, realising the short span of life. Too many things to do, too little time.
2. We would love to hear the story behind Shitty Ideas Trending? How did you come up with the idea of starting the show on the lighter side of relationship problems?
SIT is my husband and my baby. We decided that if we do something that we love, we will never have to work! Something that we love was something that we could create together. That's when we decided to start a YouTube channel.
We wanted everybody to be able to relate to something that we show on our channel and hence we delved into the funny side of relationships, since everybody is, or was, or will be in a relationship at some point in their lives. And that's how SIT was born.
3. As you are the writer of the fabulous show, please tell us how do you manage to keep it so real that it connects with every couple?
My husband and I write it together. The reason we are able to keep it real is that we always look for concepts from real life. There is a story hidden in everybody's life, rather, a lot of stories. We just have a keen eye to be able to find them!
4. What are your future plans as an actor?
I would love to continue to be on TV, though only if the role really and truly excites me. As of now, SIT takes the preference over everything, and any plans of acting will continue via SIT.
5. We saw your singing videos of Star ya Rockstar 2011, what inspired you to sing and why haven't we seen you singing in SIT?
Well singing for me is a natural talent rather than an acquired one. Every time somebody calls me to sing I never say no. Maybe singing will happen on SIT too sometime, since I never say never. I even sang the title track of Krishnadasi.
6. Tell us 5 things that you love about Shalini, the female protagonist of SIT.
She is very real. She is emotional. She always speaks her heart. She has a girl-next-door feel that everyone relates to. She loves Ashwin a lot!
7. One thing if you could change in your past.
Absolutely nothing. I am what I am because of the mistakes I made. And I love who I am.
8. Being a wife, mom and working round the clock, share with us the secret mantra of staying fit and fabulous.
Thank you! I wake up very early. I work out for an hour a day. I do not eat junk. I stay away from addictions. I thank God for giving me all that he has. And I enjoy every bite of food that I eat!
9. How has marriage changed you and would you like to share any message for your fans and real life couples?
Marriage made me a better person. It was only after marriage that I truly realised the needs of others and not just mine. My husband, Mohit Hussein shows me a different perspective to everything and hence widens my horizons. To all the married people out there, marriage is not perfect, neither are people, nor are you.
So let your spouse be the person he/she is, and you be the person you are, and your marriage will be beautiful. Your spouse is not there do things for you, they are just there to make the things you anyway do, interesting.
10. As your husband is the director of the show, so who is easy to handle- the director of SIT or the husband?
Definitely the husband. The director is very strict and gets angry we indulge in too much tomfoolery!
11.  A personality quiz for you and your hubby Mohit Hussein 🙂
Chhavi: Five angel and devil qualities of Mohit
Angel qualities: Patient. Tactful. Intelligent. Loving. Extremely large hearted and kind.
Devil qualities: lazy. Stubborn. Can't think of more!
Mohit: Five angel and devil qualities of Chhavi
Angel: Caring. Loving. Intelligent. Great housekeeper. Affectionate and giving.
Devil: Short tempered. Stubborn. Perfectionist. Gets hyper easily. Too emotional
You have to read this –