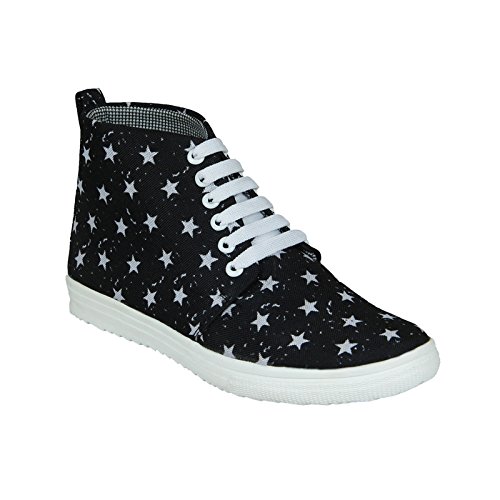 Sporty, fun, old school runners to statement makers- sneakers have covered a long journey from workout wear to runways. Though the trend of sneakers accelerated since Christian Dior and Chanel put trainers on the catwalk for their couture shows in 2013. Now, sneakers are everywhere!! From casual outings to college to parties, the humble shoes have been elevated in style status.
Wear them with your LBD, denim, skater dress and gowns with a cross-occasion appeal. Step out in colour blocked versions to glitter-bright or those with jewelled – there's something to satisfy even the most reluctant of sneakers!
Thanks to the changing trend every day we saw the transition of these not-so-cool sneakers to winged sneakers (how can one forget Justin Bieber & PeeCee sneakers) to metallic sneakers! Right now fashion fans are making their feet the statement by styling metallic sneakers which have become the next "got-to-have-it" shoe overnight.
While all big brands are selling sneakers like hot cakes on whooping prices we have some good news for shoe lovers! We have rounded up the best of sneakers and flats you can buy under Rs 500. Check out to see the trendy and fabulous sneakers below Rs. 500:
The power of red:
Chunky red colour sneakers rule the runway, which is not only on-trend but also comfortable. They are the perfect pick to beat your own fashion style. Team these comfy sneakers for casual college look, get together with friends or a weekend outing. Sure to turn heads!
Girly shoes:
A girl's shoe collection is incomplete without the addition of pink sneakers! The girly sneakers are not going anywhere this season, only they took the laces out! You can rock and shop them without hurting your wallet.
Fashionable brown flats:
These lovely flats are made surely to steal the show. Team them with 3/4ths, dresses, shorts or ankle length pants and walk out in style. They are the perfect staple for the summer, and can easily be worn for day or night.
Starry affair: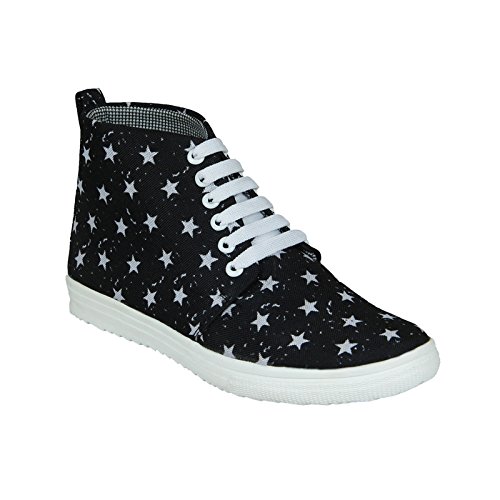 Shine like a star with these starry black and white shoes. Just like shoes, heighten your style sense by rocking them with stretch denim and plain tees. Being light and comfy, your feet will surely be happy while wearing these cool sneakers.
Bold and confident shoes:
Who says sneakers has to be plain and boring? Add some lace- ups in your collection and make them your ready-to-go shoes. The colourful print all over and a contrast coloured make them worth investing. For shopping and relaxed weekend, they are an update with traditional preppy style.
Classy shoes:
Stylish, trendy and shoes to pick in first go! The attractive design adds sophistication to your outfit. Wear them with bright coloured outfit and shoes will balance the rest. The shoes will definitely listen to the call of comfort, both in the office and at the cocktail bar.
Not only comfort; colours, styles and fashion are likely to be "hot" are important factors in choosing fabulous sneakers. With our list of sneakers below Rs. 500 we think it's next-to-impossible not to lust after these lustering sneakers!
Image source: Amazon.com
Also read -: