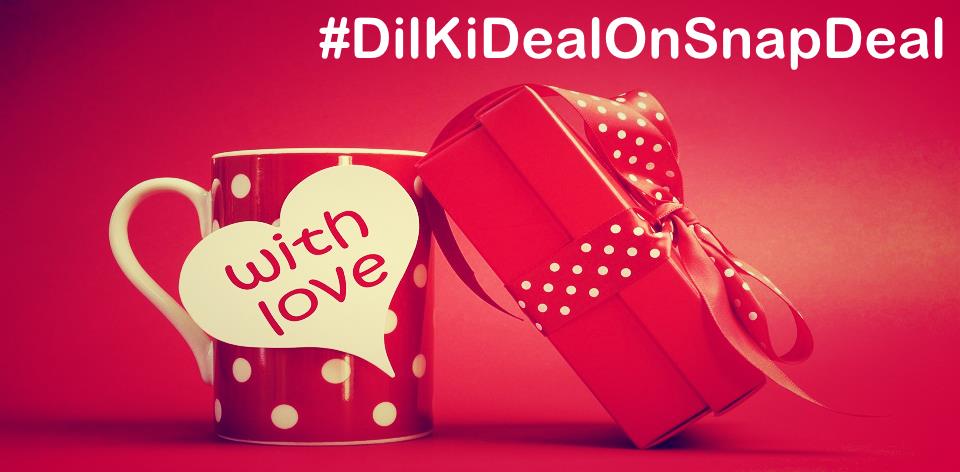 #DilKiDealOnSnapDeal, a very cool and emotional hashtag selection by SnapDeal 🙂 Impressive.
BTW, I am writing about 'Dil Ki Deal' as I am participating in the #DilKiDealOnSnapdeal activity at BlogAdda in association with SnapDeal.
I made a "Dil Ki Deal" in my past and those moments of joy will be there in my heart forever. So here are few joyful moments from my life to you, and I believe you all are surely gonna thumbs up this, my "Deal Ki Deal"
We all love to receive gifts, surprises and wishes on the very special day; yeah I am talking about the Big Day / Birthday. The Birthday, the most common special day for all the creatures 😀 if I am not wrong.
B'day, a very special day for all the youngsters and for all the women. (Kindly excuse me gentlemen but you know, I realized that the men are least interested in celebrating their B'day that might be because of their kids and women 😛 or should I say responsibilities.)
Let's go back on the track and talk about my DealKiDeal, It was my 20th Birthday (8/6/2010) and I got my salary that day. When I was coming back to my home, I thought to give surprise to my parents. I directly went to nearby market and from my salary I bought gifts for all the family members (Mummy, Papa, sis and Brother). I bought a Saree for my mom, unstitched Shirt-Pant set for father, Suit for bhai, and Denim for sis.
I reached home near about 8:30 in evening and I gave the gifts to my parents & siblings. Everyone was like so surprised and they loved what I got. Those moments of joy, those sudden laughter moments and smiles were truly a #DealkiDeal. Every time I remember those moments, it brings tremendous love tears in my eyes.
Your intake – To expect gifts on the B'day or on other special days is very common now. Is not it? Let's try something new and start gifting to the people, who love "You" unconditionally for no reason. In case you are away from your love once, then not to worry. You can make your DilKiDeal with Snapdeal :). Browse the website and find out the perfect gift and make an order now.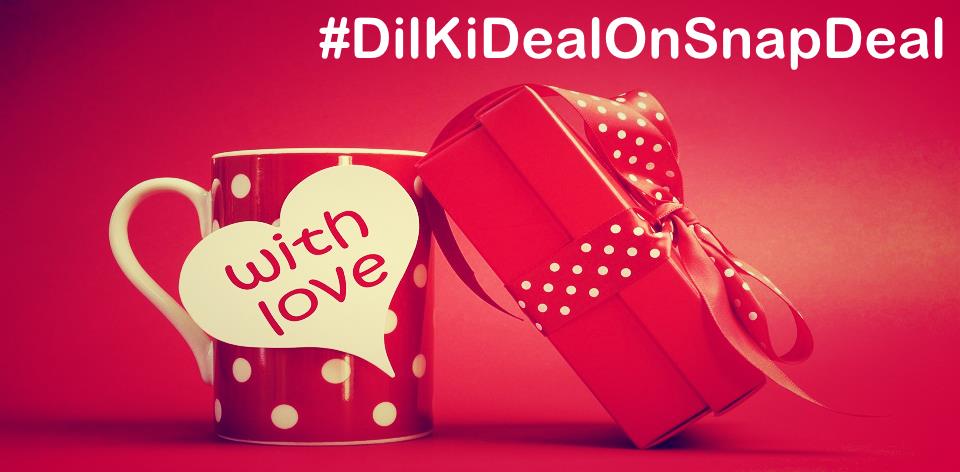 Sharing is always fun 🙂 but to share #Happiness is adorable.
Expecting gifts on occasions is always fun 🙂 but to give surprises on your special day, is nothing else but just a truly crafted "Deal Ki Deal".
Best "Dil Ki Deals" I shared apart from above one –

I sent a box of chocolates and toffees to my Bestie in college days with the name – Your Well Wisher cum Lover 🙂 And she was so surprised and was giving so weird reactions for that gift :), she was not accepting that gift and I convinced her trickily to accept that.
I ordered mid night surprise bouquet and blueberry cake for someone on the special Big Day. And reactions were like "Not Enough Words to Describe" 🙂
I gave a box of stones to my sis on her birthday and she started "Crying like hell" and then I gifted her something she wanted 🙂
My 20-year-old brother is fond of Cars and on his last birthday, I gifted him a "Car toy" named Swift 😛
You may enjoy checking:
Save