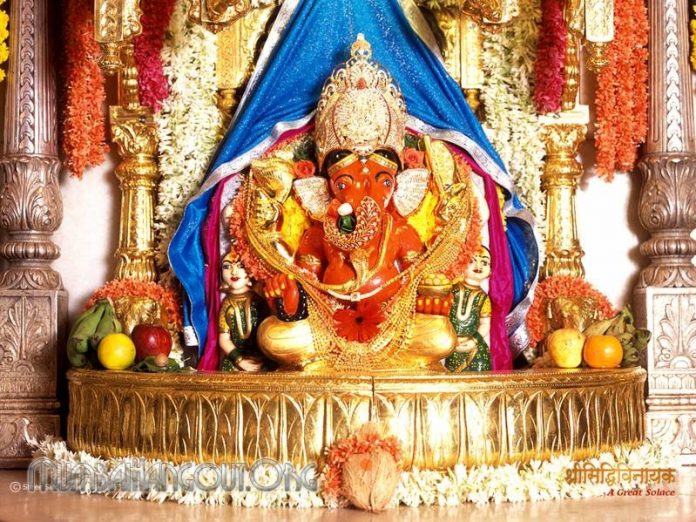 Talking about India, religion and people go hand in hand and despite extreme adversities, the belief in religious sanctity reigns to stand strong. Every nook and corner of the country are adorned with religious places hounded by millions of tourist every year and most of the religious architecture boasts its presence from time immemorial.
The religious places are the epitome of divine serenity and reflect the most incredible masterpiece crafted by human civilisation. Here is list of the most visited religious places in India.
Vaishno Devi – Jammu
It is one of the most visited religious places in India located in the quaint city of Katra, Jammu. The temple is famous for the presence of Vaishno Devi shrine in the form of three stones and is located at an altitude of 5300 feet.
The idyllic view, beautiful hills and captivating trails to the top of the hill makes it an ideal place to seek to bless. It is a total of almost 35 km including the climb and descends but the panoramic view is worth every step taken.
Golden Temple – Punjab

It is also referred as Sri Harmandir Sahib and is located in Amritsar, Punjab in devotion to Sikh religion but everyone is welcome to seek blessings. The scintillating shimmer of the temple is completely surreal and has one of the most lustre architecture in India.
The ceilings of the Golden temple are made of gold with embedded precious stones. The majestic view of the golden temple at night is a pure treat for eyes.
Badrinath Temple –  Uttrakhand

It is located on the banks of Alaknanda River in Badrinath town of Uttrakhand. It is one of the Char Dham attracting a huge number of devotees and tourist who travel for days to seek blessings.
Located in the Himalayan terrains, the temple offers a beautiful view of mountains and is only open for 6 months excluding the months of winters. It is dedicated to Lord Vishnu.
Kedarnath Temple –  Uttrakhand
It is dedicated to Lord Shiva and is located near Mandakini River in the picturesque land of Garhwal in the Himalayan terrain. The road leading to the temple is not motorable and thus requires one to walk uphill for approximately 14kms.
Despite being hit by one of the worst natural calamity in 2015, it remains to be one of widely visited pilgrimage.
Jagannath Temple – Orissa

It is located in Puri, Orissa and boast of iconic architectural bliss and the icon are believed to be partially completed and carved out of wood. It is considered as one of the Char Dham attracting a large number of religious tourist every year. It is one of the most prolific architectures dated from the 12th century and was built by King Anantavarman Chodaganga.
What one should not miss is watching two dedicated people climbing the entire length of the temple to change the flags every morning and evening, without technical support.
Venkateshwara Temple – Andhra Pradesh

It is located in the mesmerizing hills of Tirumala at Tirupati in Andhra Pradesh and is dedicated to Lord Venkateshwara. The temple is located at 2799 feet about and is also referred to as Temple of seven Hills as Tirumala is part of Seshachalam Hills that boast of seven peaks.
The architecture of the temple is extremely beautiful and calls for lakhs of devotees every day. It is considered to be one of the richest pilgrimages for its bountiful devotee donation.
Meenakshi Amman Temple – Tamil Nadu

It is located on the banks of Vaigai River in the ancient city of Madurai, Tamil Nadu and is dedicated to Goddess Parvati. The temple is famous for 14 gateways with height ranging from 45 to 50m and with two golden shrines.
The temple was also nominated for seven wonders of the world and attract thousands of visitors every day. The temple was looted by Malik Kafur in the 14th century and rebuilt by Vishwatha Nayak from Nayak Dynasty in the 16th century.
Jain Temple of Khajuraho – Madhya Pradesh

Khajuraho in Madhya Pradesh is world famous for its temple and many Jain temples are a major tourist attraction. The temples are beautifully carved into intricate designs and reflect inscription of Jain manuscript from Chandela Period.
The Parshvanath Temple has the famous magic square and other inscription carved on the walls. The temple of Adinath and Shantinath also contain manuscript inscription.
Kamakhya Temple – Assam

It is located in the North-Eastern city of Guwahati, Assam and is present in the Nilachal Hills. It is an important religious destination that calls for thousands of visitors from across India. The main temple is constructed in dome shape called shikara that is surrounded by smaller domes around it.
According to mythology, the genital of Lord Parvati fell in Kamakhya Temple while her other parts fell in other parts of India. The temple is also famous for the practice of animal sacrifice.
Although India is full of religious places and one would find a temple at every corner, these pilgrimages or religious places are most sought after. It is true that people from all walks of life travel thousands of km from their homes to seek to bless and enjoy the tranquil of this religious attraction.
Siddhi Vinayak Temple – Maharashtra
Built in 1801, the temple is dedicated to Lord Ganesha and is located in the major metropolitan Mumbai. The temple has millions of visitors every year making it one of the richest and famous temples.
The elegance of the temple is maintained through its architectural bliss and the Siddhi Vinayak Shrine is located inside a sanctum protected with wooden door and adorned with the gold inner roof. The temple was built by Laxman Vithu and funded by Deubai Patil in the devotion of Lord Ganesha to grant wishes to people.
Shani Shingapur – Maharashtra

It is a small village nestled in terrains of Maharashtra and is well known for its Shani Temple that is frequented by millions of visitors every year. It is located in Ahmednagar district of Maharashtra. The village is famous for the reason that no house in Shingnapur has doors but only door frames.
It has mythological stories behind the Swayambhu statue about Lord Shanaishwara appearing in front of a  shepherd and the temple built in the devotion of Lord Shani. It is a dotting experience to visit the village and know the culture and beliefs of the local people.
Shirdi – Maharashtra

Shirdi is a small town that is located in Ahmednagar District of Maharashtra and is known for a temple dedicated to Sai Baba. The place is home to spiritual Guru Sai Baba and has millions of visitors yearly.
Sai Baba was revered by his followers and regarded as a preacher of moral code and had healing powers. Everyday Shirdi has thousands of devotees lined up to pay their devotion to Sai Baba. For Sai followers, Shirdi is the most magical place.
Virndavan – Uttarpardesh

Vrindavan is one of the most auspicious places of India. It is located in Mathura District of Uttarpardesh. Virndavan is famous to get blessings of Lord Shri Krishna and Radha Rani.
In Virndavan there are many temples of Krishna but most ancient temple is Shri Bake Bihri temple, Shri Radha Damoder Temple, Shri Radha Raman Temple, Shri Radha Vallabh Temple, Shri Radha Madan Mohan Temple and most interesting temple is Shri Shri Krishan Balram Temple. Virndavan is known for Peace and Happiness.
You have to visit this famous Indian temple once in your life to feel the joy of presence of Shri Shri Radha Krishna. A huge number of devotees visit Virndavan every weekend to get blessings and feel happiness.
And in last we request you to visit Virndavan and other mentioned famous temples of India and stay blessed.
We hope you like this post. Do share your fav temple where you get peace for your soul. Below is the comment section for that.
Note – Images are taken from web, we don't own them.
Also Check –